Fall is a great time of year to visit Green Bay from football to fall colors and fall festival fun. Embark on an adventure by joining the Oktoberfest celebrations and wine harvest festivals to family fun like SNC Day and The Great Pumpkin Train.
And then there's football…one of the most cherished traditions in Green Bay as the passion for the Green & Gold runs strong here. Just being in Green Bay during a football weekend brings excitement. There's tailgating and plenty of hotels and sports bars in the shadows of Lambeau Field that will have special events for you to watch the game with fellow fans.
There's non-stop fun to be had in Green Bay in the fall from cheering on the Pack to raising a stein. Here are five ways to soak up all Green Bay has to offer.
Related: Where to Stay
1. Hit the Trails and Take in Fall Colors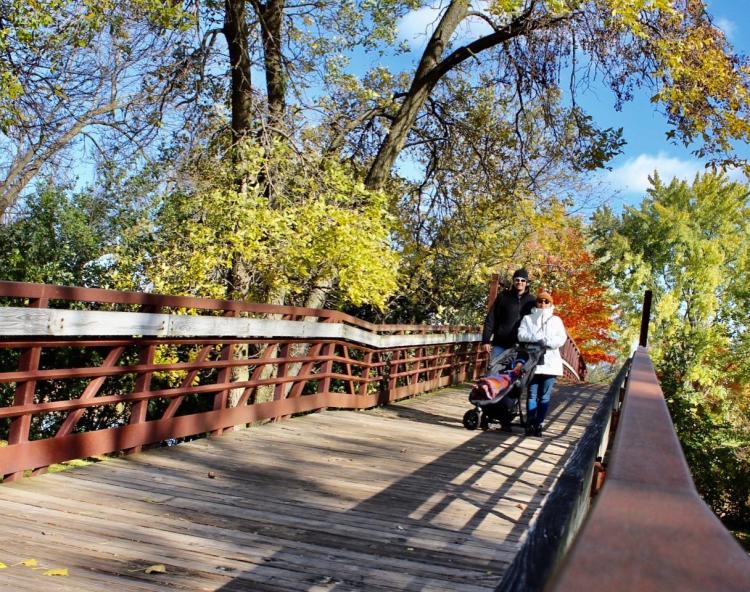 Photo Credit: @thebuschkopffamily via Instagram
A picture of Green Bay must be painted with more than just your green and gold palettes—especially when our autumn scenery offers breathtaking arrays of reds, oranges, yellows and browns. Home to 18 county parks and countless city parks (59 in just Green Bay alone) offer you the opportunity to explore and discover trails and green spaces to breathe in the fresh crisp air and look around at the endless canopy of colors.
Related: Fall Colors in Greater Green Bay, Calling All Nature Lovers: Explore The Greater Green Bay Outdoors
2. Visit the Breweries & Wineries

Photo Credit: Copper State Brewing Co.
Did you know Green Bay is home to more than 15 breweries and wineries? Fall is the perfect time to take a tour and discover all our local flavors. Many of the breweries have their special batch of Oktoberfest on tap and it's harvest time for the wineries.
Each brewery is equipped with a tasting room and outdoor spaces from patios to beer gardens for you to try a flight of their suds. Most have also resumed their brewery tours. Be sure to check out a variety of Oktoberfest celebrations taking place this fall. Check out our calendar of events for dates!
A few of the region's wineries have beautiful vineyards for you to peruse and typically have grape picking followed by the traditional grape stomp. Don't miss harvest season and events like Wet Whistle Wine Festival at von Stiehl or Harvest Fest at Parallel 44. Their wines alone are always worth the trip to try a taste of the winemaker's blends. I guarantee you'll want to bring home a case…or two.
Related: Ex-beer-ience Greater Green Bay
3. Football Fun is Back in Action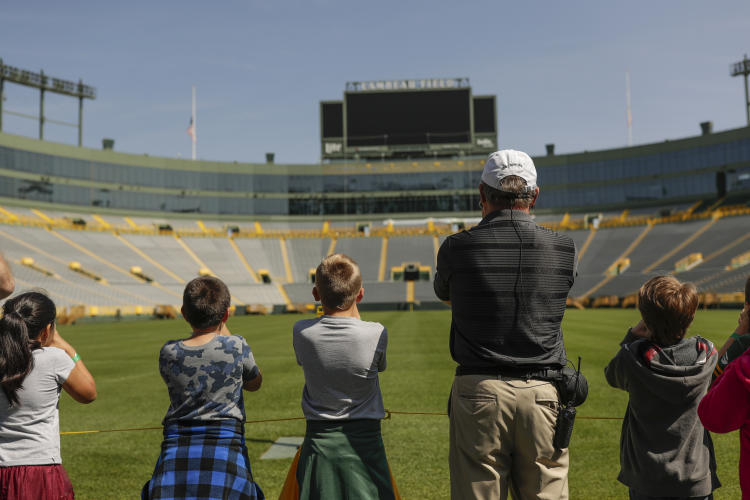 Photo Credit: Green Bay Packers
Welcome back to football! We are excited to welcome back fans this season. There's plenty of ways to discover all the Packers fun Green Bay has to offer. Packers Training Camp and pre-season are already in full swing. With full capacity allowed back inside of Lambeau Field we can't wait to welcome back the game day excitement.
A visit to Green Bay is not complete without a stop at Lambeau Field. Browse the Packers Pro Shop, grab lunch or dinner at 1919 Kitchen + Tap, tour the Green Bay Packers Hall of Fame, and embark on a Stadium Tour.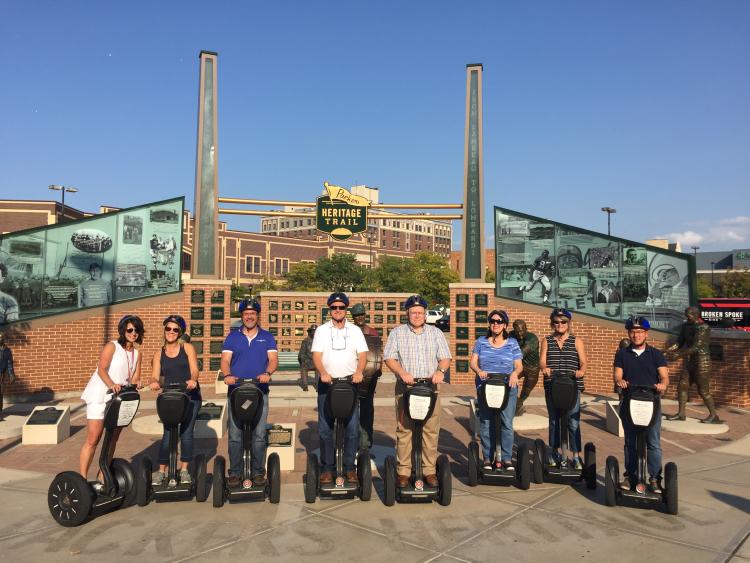 Photo Credit: Segway the Fox
You can take a Segway Tour of the Packers Heritage Trail and learn the history of the Green Bay Packers and how they left their mark in our great community. If you are looking to get a few steps in you can always hit the trail by foot instead. Along Lombardi Ave you can also see the artistic creations of the Packers Fences and just down the way past Holmgren Way, you'll find the Oneida Nation Walk of Legends featuring 24 statues celebrating the legends and the history of the Green Bay Packers.
Titletown is also a must-visit during a trip to Green Bay! Titletown's park is typically open to everyone all year round, with an ice skating rink and snow tubing hill in winter, and in the warmer months outdoor games, free, daily activities, a unique playground and a full-size football field in the heart of the action. Another great spot to catch some fall colors. There are endless opportunities for fun at Titletown, with games and activities. Ariens Hill + 46 Below are now back open to the public. Programming has also resumed including movies, fitness, drinks with a view, live music, arts & crafts and more.
Related: Exploring Green Bay with Pop in the Offseason, A Packers Fan's Guide to Green Bay
4. Take Learning on the Road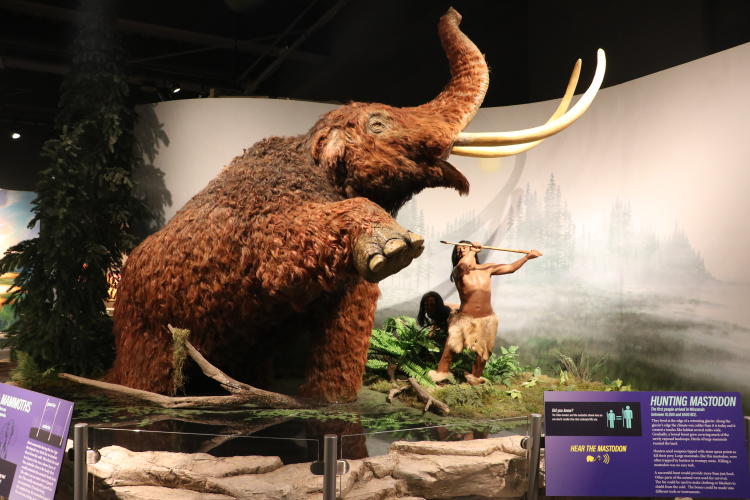 Pictured: Neville Public Museum
Pack up the kids and take them on a hands-on journey to enhance their knowledge. Anywhere can be a classroom! Study science, art and culture at the Neville Public Museum or history at Hazelwood Historic House Museum. Delve into horticulture at the Green Bay Botanical Garden, learn about environmental science at Bay Beach Wildlife Sanctuary and explore America's railroad heritage at the National Railroad Museum. There is so much to learn with a visit to Greater Green Bay museums.
Related: Roadside History Finds
5. Come See All Our Colors
Photo Credit: @lcorb17 via Instagram
Murals, sculptures and unique artist creations keep popping up around the region and it makes for a fun walking tour. Embark on a public art tour of downtown Green Bay, along Olde Main Street, on Broadway, in De Pere or even in Algoma too. We even have a mural guide for you to plot a few murals you'd like to see in person. They make for the best Instagram-worthy spots in Green Bay. Along the way, you'll find plenty of places to make a pit stop to get a bite to eat.
Related: Greater Green Bay Mural Guide
Fall is a great time of year to take a road trip and visit Greater Green Bay. For more travel inspiration and to help you get your planning started, check out our trip ideas for the best ways to explore Green Bay! If you want to stay up to date on all the happenings in the Green Bay area, sign up for our monthly newsletter and get travel inspiration delivered to your inbox.