Thinking about planning a vacation or taking a few days off to relax closer to home? Maybe you have family or friends coming to town to visit? Either way, when was the last time you really explored your own backyard we all like to call Greater Green Bay?
Sometimes the fun you can have in your own town gets overlooked or you take it for granted because I mean, you live here! You are the local, the insider, you know about all the hot spots and hidden gems that can be found in your community, right? Well, if not look no further, we have you covered.
It's time to brag to your crew about what makes Green Bay such a great place to live, work and play.
We all know summer is fun. We get to soak up the sun, hit the trails, peruse the farmers markets found throughout the various communities, get on the water, and enjoy our favorite local beverage while taking in live music on our favorite patio.
Then there's fall. A great time of the year to visit our many parks and trails. We have beautiful fall colors, apple picking, grape stomping and non-stop festival fun (when things are normal and a pandemic doesn't become a fun buster anyway).
Make sure not to discount winter. Sure, it may be cold, even frigid at times but if you are not afraid to get out, there's plenty of winter fun to be had from snowshoeing and skiing to ice skating, fat biking and tubing. And don't forget about ice fishing. Yes, it's a thing to bring your shanty on the ice, drill a hole and relax until you get that bite.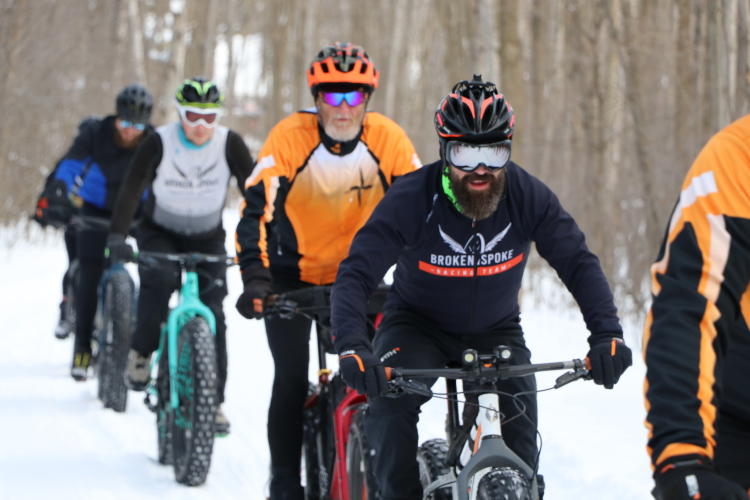 No matter your season of choice to spend some time away from work, we've got some ideas for you to build your very own ultimate Green Bay staycation and discover new reasons to #LoveGB.
Experience Your Home Away From Home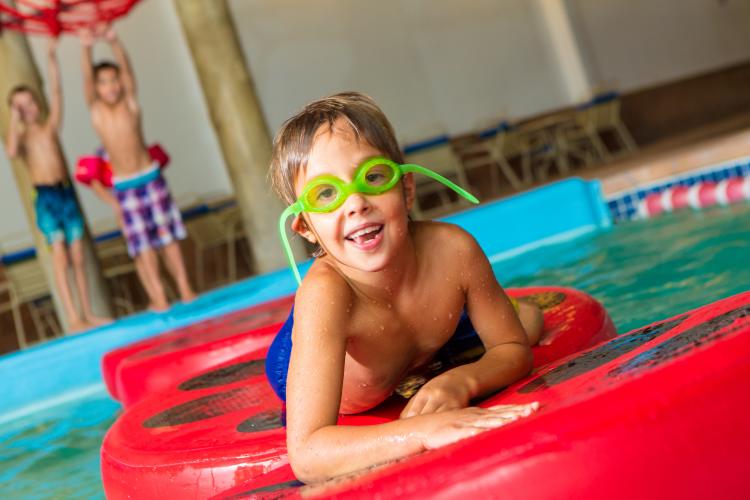 Did you know many of the hotels right in Green Bay have amenities that will make you feel like you went away? Take the kids to Tundra Lodge and enjoy some water park fun or enjoy your time at boutique hotels like St. Brendan's Inn, Ennis Inn or the Union Hotel. Looking for luxury? Look no further than Lodge Kohler and plan a day at the spa. Or go back in time and discover the history that brought Hotel Northland back to life. For adult fun or a couples getaway, head to the Raddison Hotel & Conference Center and enjoy some gaming fun at Oneida Casino. Browse more Green Bay area hotels to book your future staycation getaway.
If sleeping under the stars is your idea of a getaway, try camping at Bay Shore Park or Apple Creek Campground.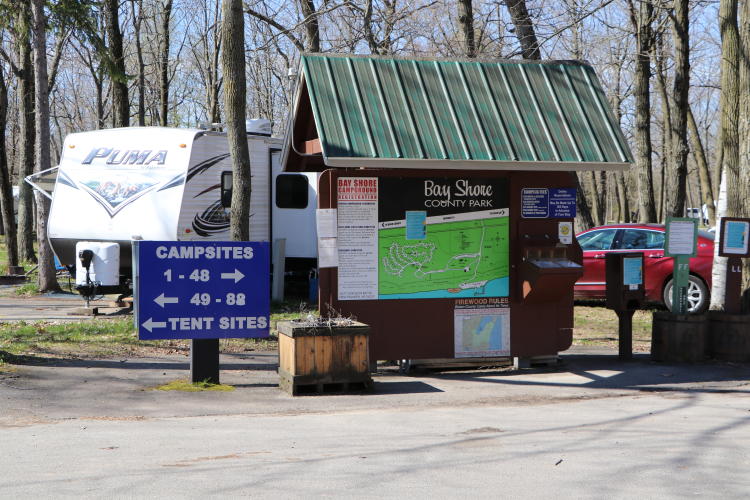 If you are up for a short road trip, head up to Algoma and check out Hotel Stebbins. While you are there enjoy the views of Lake Michigan and be sure to make a stop at von Stiehl Winery or Ahnapee Brewing Company. Algoma is another great place to jump on the Ahnapee State Trail for a leisurely stroll or bike ride.
Be A Tourist In Your Own City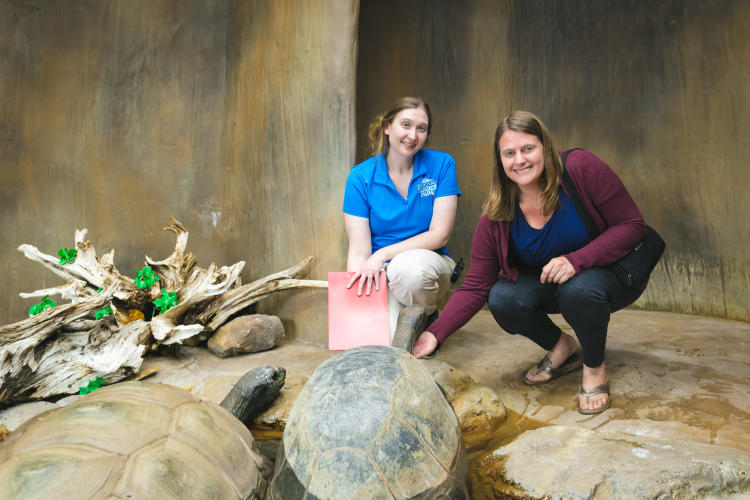 When was the last time you visited Greater Green Bay attractions? A great way to learn more about the city you live in is by partaking in the activities that usually draw you to new places like museums, entertainment and adventure.
Discover the Big Boy at the National Railroad Museum. Learn about more than 200 years of Brown County history at the Neville Public Museum. Surround yourself in beauty with 47-acres to explore at the Green Bay Botanical Garden. Take a ride on the Zippin Pippin and ride the Big Wheel for the best view of the city at Bay Beach Amusement Park.
Visit the animals at Bay Beach Wildlife Sanctuary and feed the giraffes at the NEW Zoo & Adventure Park. Find the most unique collection of classic cars at The Automobile Gallery. Experience Oneida Nation and learn about Native American culture in our area and what brought the Oneidas to Greater Green Bay.
The list could go on and on, so be sure to check out our things to do section for even more fun and education to add to your itinerary.
Embark on an Ale or Wine Trail
Did you know Greater Green Bay is home to more than 15 breweries and wineries? Each tasting room is unique with its own story on how the brewmasters or winemakers got to where they are today. Each loves experimenting and testing pilots so it is likely to find variations bursting with flavor to test your palate. Milkshake IPAs, Sour Beers and Ice Wine…need I say more?
Gather your peeps and head out for a day of tasting fun. There's even a few breweries and wineries that can be found along the Fox River Trail. Consider taking a bike ride down the trail a little more off the beaten path past De Pere to Ledgestone Vineyards for Winedown Wednesdays and enjoy the picturesque views of their vineyard while enjoying a glass of wine or beer while soaking in some live music. Or take a ride in the other direction towards downtown Green Bay and stop at Copper State Brewing Company for dinner and a flight.
Related: Ex-beer-ience Greater Green Bay
Discover Public Art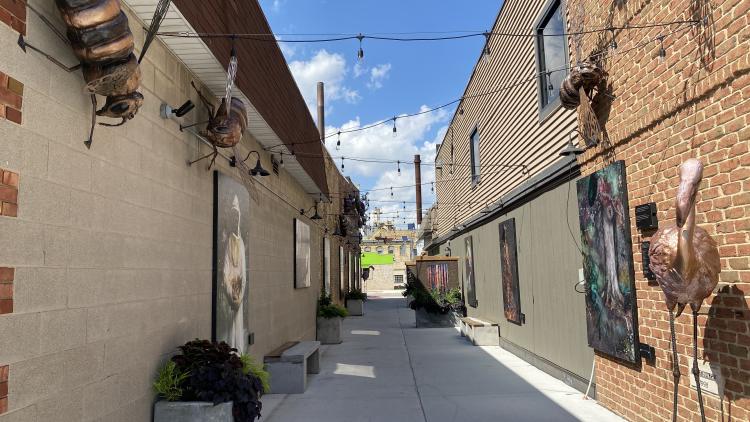 Murals and sculptures keep popping up around the region and it makes for a fun walking tour. Embark on a public art tour of downtown Green Bay, along Olde Main Street, on Broadway, in De Pere or even in Algoma too. We've got a mural guide for you to plot a few murals you'd like to see in person. They make for the best Instagram worthy spots in Green Bay. Be sure to bring along your selfie stick! 
Create Your Own Foodie Paradise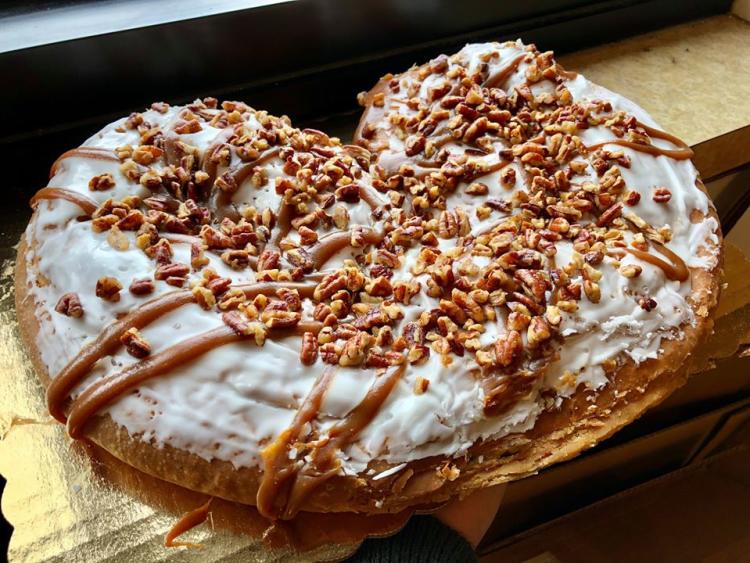 Cheese curds, Kringles and Booyah, oh my! If Green Bay does one thing right, it's the food. From pancakes as big as your head at The Pancake Place, affogato and fun ice cream drinks at The Exchange to finding squeaky fresh cheese curds at Scray Cheese, the best cut of steak at Republic Chophouse and the ultimate gameday bloody at Anduzzi's Sports Pub, there sure is no shortage of ways to try new things and fill your cravings at Green Bay restaurants.
Uncle Mike's Bake Shoppe is known for its kringles. What is a kringle you ask? As Uncle Mike puts it, "a kringle is a danish pastry made from laminated dough. Each kringle has 36 layers of dough and butter forming a buttery flaky dough. Kringles are filled with a filling and formed into the traditional pretzel shape. We make a cheater pretzel so none of the dough overlaps." We recommend stopping in and trying one of their samples. They have a variety of flavors out for you to try daily.
Have you heard of Booyah yet? If not, give it a try at Kroll's West. Many restaurants will have a variation of the chicken soup, but if you want to know the history behind the name and how this signature soup created its roots in Green Bay, you can read all about it here.
Parks & Trails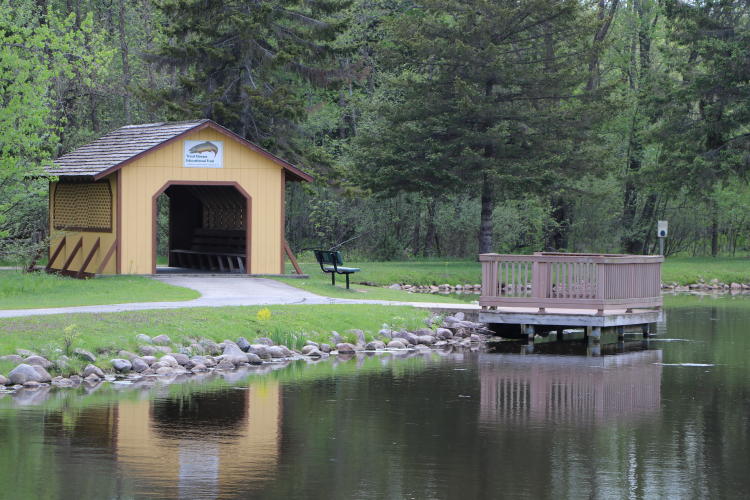 As you may know, Green Bay is located in Brown County. The County consists of 18 parks that make up more than 57 miles of trails. If you add on all the trails found in the city parks in Green Bay, De Pere, Ashwaubenon, Allouez, Howard and Bellevue…the miles get even longer and enough for you to find many hidden gems along the way like the waterfalls at Wequiock Falls or Fonferek's Glen.
Beautiful rock formations along the hiking trails at Bay Shore Park and great single-track bike trails at Brown County Reforestation Camp will fulfill the adventurer in you. If you love being out in nature be sure to check out Barkhausen Waterfowl Preserve, Sensiba State Wildlife Area or Osprey Point.
For fishing and more check out Pamperin Park, Voyageur Park or as mentioned before, Bay Shore Park.
Related: Calling All Nature Lovers: Explore the Greater Green Bay Outdoors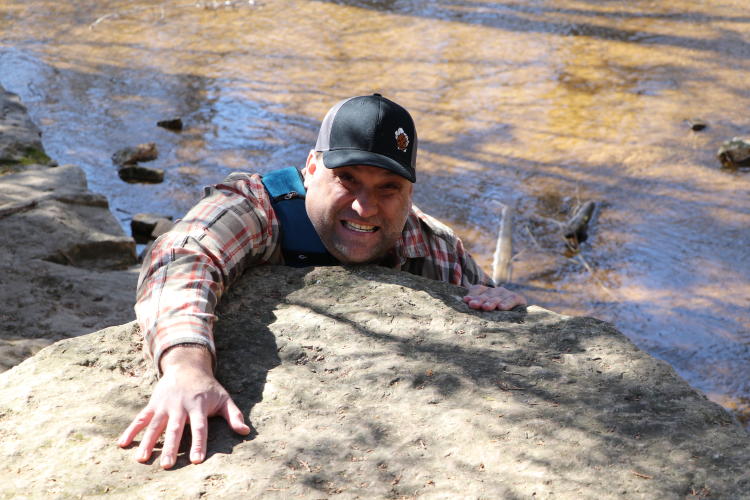 I've lived in Green Bay for more than 14 years now and being a transplant, I may have a different perspective than those who have lived in the area their whole lives, but I am ready to counter anyone that says there is nothing to do in Green Bay! If you take the scenic route in your own backyard you are bound to discover new places and things to do along the way. Venture out and create your own story from memories and experiences found right at home.
Be sure to come back and check the GreenBay.com blog often as we'll continue to share inspiration and updates on new ways to explore Greater Green Bay.
Need help building a trip itinerary for family and friends coming to visit? We're here to help just ask us and we'll be happy to provide a list of recommendations.