What comes to mind when you think of a Wisconsin Fish Fry? Beer battered fish with rye bread, coleslaw and a side of fries, paired with a classic Wisconsin Old Fashioned are the popular choices we find here in Greater Green Bay. Throughout the state of Wisconsin it has been a tradition for decades to gather the family or a group of friends to hit up the next best restaurant spot for a Friday Fish Fry.
Whether you hit up a supper club or a bar and grill, you'll see a similar scene in dining rooms across the region to kick off the weekend. At the traditional Wisconsin supper club, a trip to the salad bar and an abundant relish tray on the table will greet you. Sports bars have the best local craft beer choices to pair with your fish. Perhaps you prefer the baked or broiled fish variation? We have those too. In the end, anywhere you go, a traditional Friday fish fry will be on the menu.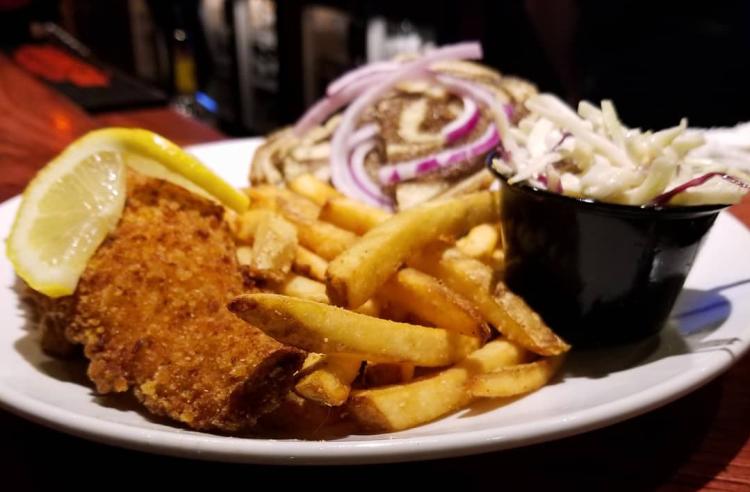 Pictured Above: Main Street Bourbon Room
Thousands of Roman Catholic families emigrated from Europe to Wisconsin in the 1800s, and the Catholic tradition of abstaining from meat on Fridays made fish a popular (and economical) Friday dinner choice. To this day, restaurant kitchens throughout the state have carried on this tradition. During the Prohibition era of the 1920s and early 1930s, sales of fish on Fridays helped taverns to stay afloat. Taverns would sell inexpensive fish dinners and include a beer with the meal. Now that was a deal!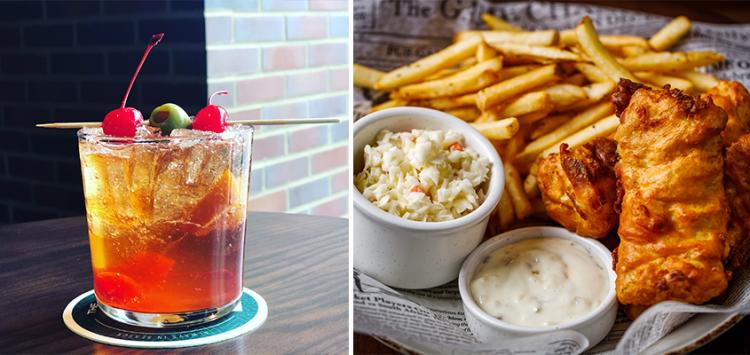 Pictured Above: The Turn
We hope you enjoy a few of these restaurant highlights. We couldn't possibly list all the fish frys. Just know that you're in good hands if you stop in on a Friday night to grab a plate of what we think is one of Wisconsin's best traditions.
1951 West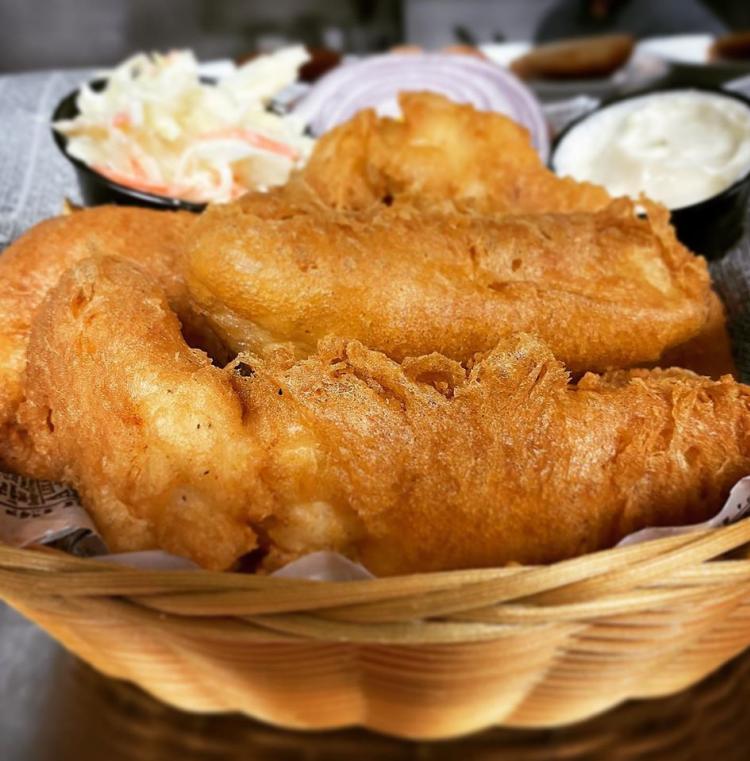 Conveniently attached to Comfort Suites Green Bay on the northwest side of town, 1951 West offers a contemporary Wisconsin dining experience, and this also goes for their weekly Friday Fish Fry. Choose from lake perch, fish 'n chips or beer-battered haddock. For shrimp lovers, they have some options that include stuffed, broiled or fried shrimp. For those that like a little bit of everything try the combination plate that includes breaded shrimp, beer-battered haddock, lake perch. I recommend trying the ahi tuna wontons for an appetizer. Any combination you choose, you'll leave satisfied and full.
Bay Family Restaurant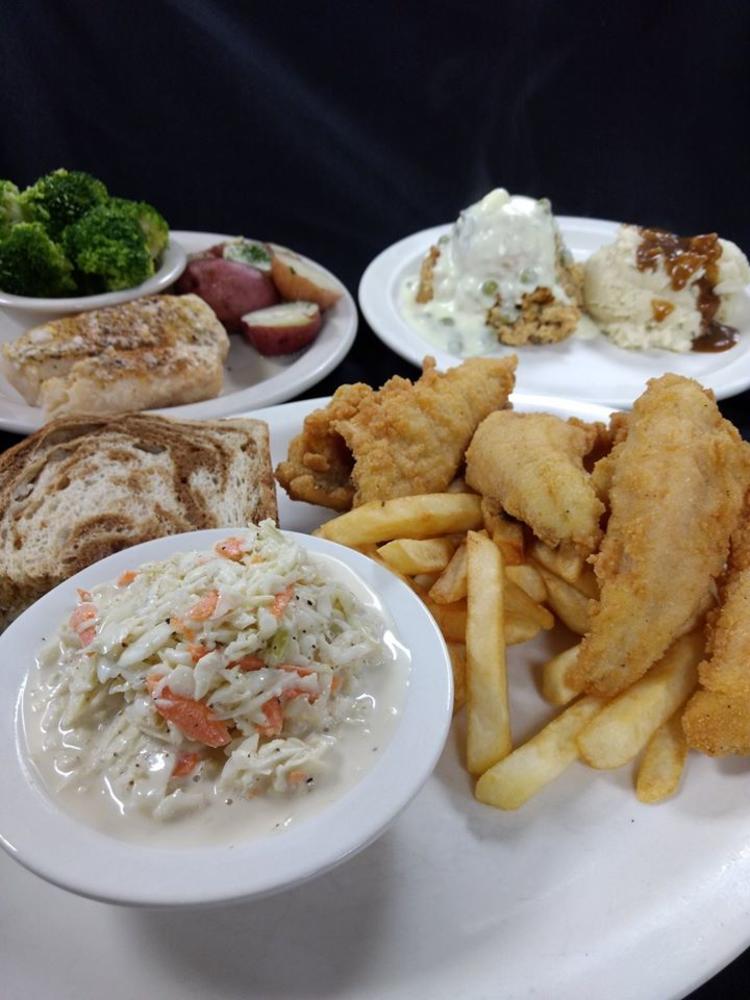 For those who love home-style cooking and the traditional family restaurant, be sure to check out Bay Motel & Family Restaurant for their Friday Fish Fry selection. From fried to baked fish, you can't go wrong. Homemade soups, desserts and a large menu that includes all-day breakfast made "The Bay" a staple in our community for more than 60 years now.
Fox Harbor Pub and Grill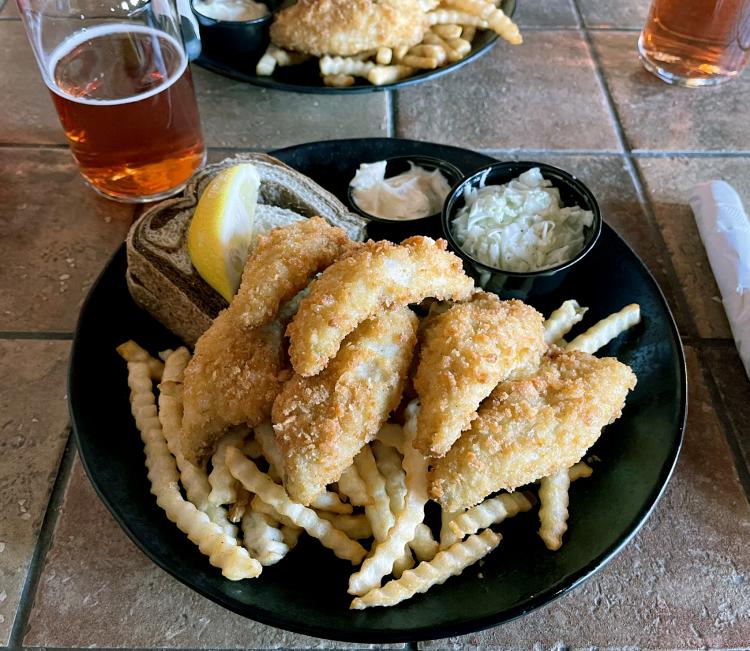 Located in downtown Green Bay right off the Fox River Trail, you'll find a little gem called Fox Harbor. Here you get to pick from two days to enjoy the tasty fish fry, offered both Wednesday and Friday each week. All fish fry menu items come served with a choice of french fries or potato salad, rye bread, homemade coleslaw and tartar sauce. Choose from grilled salmon, or the traditional perch and fish n' chips plates. They also have baked haddock and a breaded shrimp basket.
Be sure to catch their happy hour on Monday-Friday from 3 to 6 pm for 2-for-1 rail mixers and select beer! In the warmer months, take a table on the patio to soak in the view of the Fox River as the sun sets.
Another spot in town considered a traditional supper club also offers a perch fry night on both Wednesdays & Fridays. Check it out at Galley 57 on Green Bay's east side. They also have $3.00 Old Fashioneds on select nights with candied cherries that will make you say, "I'll have another." 
Graystone Ale House
There's a fish fry, and then there's a fish fry at Graystone Ale House. Located in the heart of Ledgeview and packed full of a great selection of craft beer, you get a unique twist here. They offer a fish menu full of exciting options that are packed with flavor.
Lorelei Inn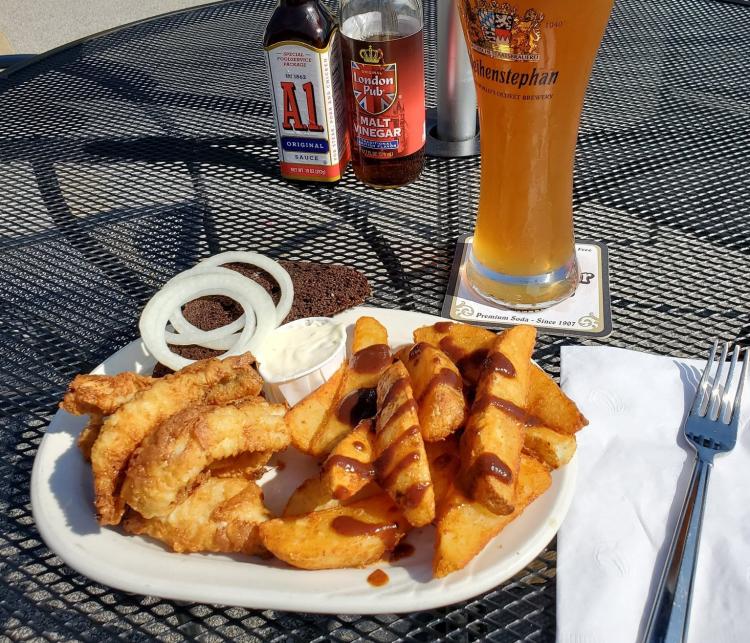 For a German twist on the Friday night tradition, try the fish fry at the Lorelei Inn. The decorations, beers poured and food served, trace its roots in the Germanic folklore and heritage so familiar in Wisconsin. Some even call the Lorelei the Cheers of Green Bay. Come here a couple of times and everyone will know your name. On Fridays, you'll find perch, bluegills, salmon, steamed or deep-fried haddock and shrimp on the menu.
Mackinaws Grill & Spirits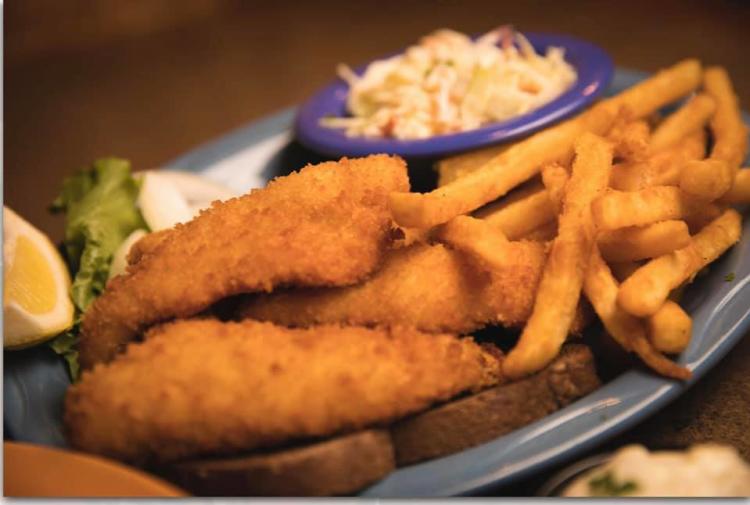 For a casual, rustic, welcoming environment choose Mackinaws Grill & Spirits for dinner! On Fridays enjoy hand-breaded Perch in one of their separate dining areas or choose from many of their other seafood and comfort food selections. They also offer $5.00 old-fashioneds on Friday nights.
Nicky's Lionhead Restaurant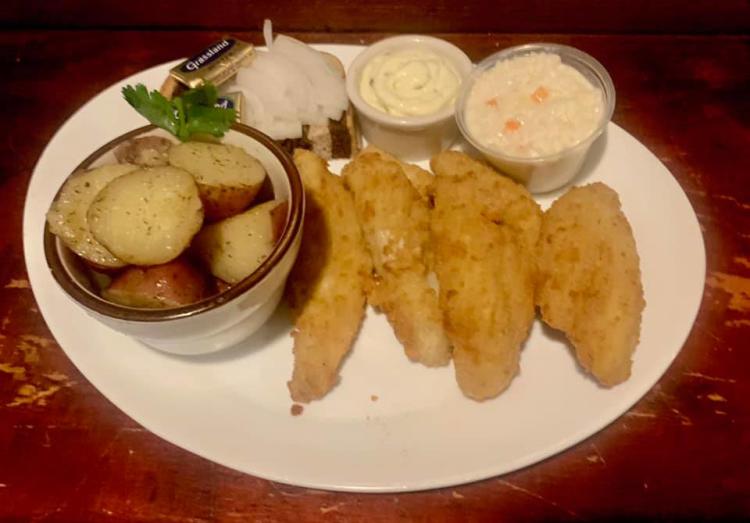 Stop by Nicky's Lionhead Restaurant in west De Pere on Fridays for their delicious perch plate. You get three butterflies, coleslaw, rye bread and onion with your choice of potato. Pair it with a hand muddled Old Fashioned and you've got yourself a proper Wisconsin meal!
River's Bend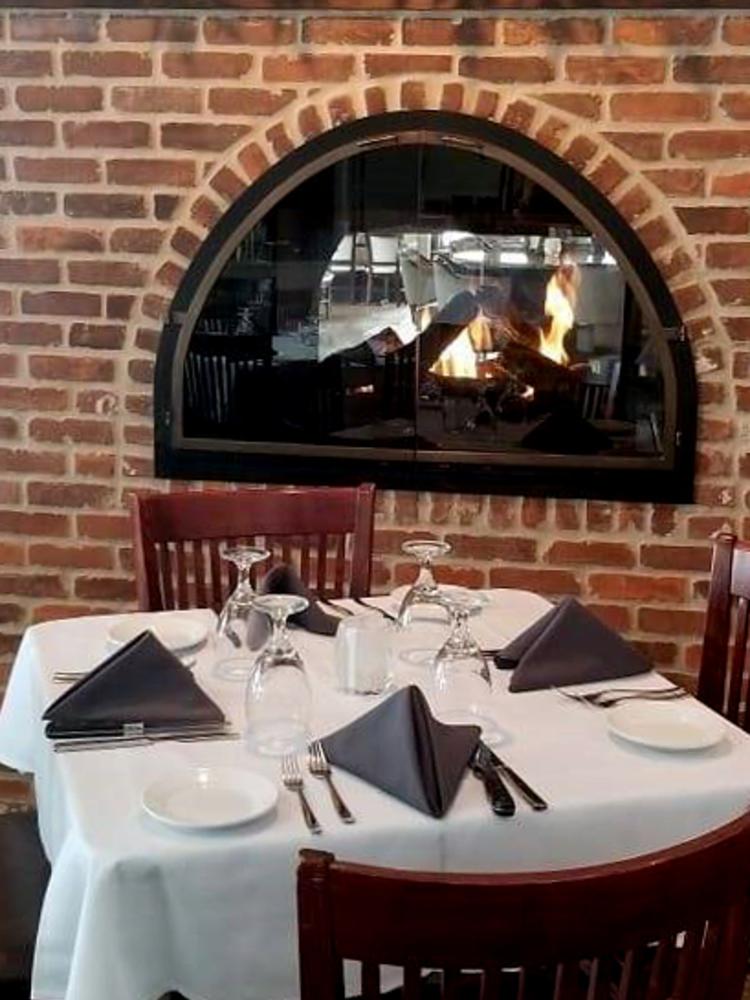 If you are looking for a classy dining experience, the Friday Fish Fry features at River's Bend come along with the best seafood selection around! Beer Battered Cod, Baked Cod, Fresh Lake Perch, Walleye, Salmon, Halibut, Sea Bass, Mahi Mahi, lots of Shellfish, and more! All entrees include a trip to the salad bar and a side of your choosing. With a dining room that overlooks Duck Creek, you get some of the best views this side of town.
The English Inn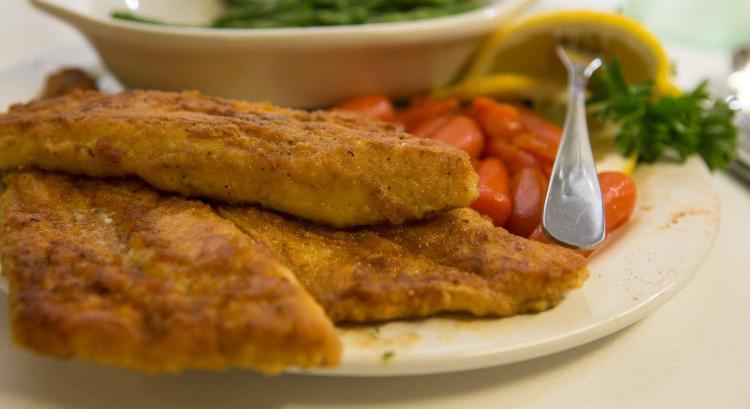 At The English Inn you get an all-you-can-eat fish fry for $24.95. Includes 6 different fish for you to try. Start with a salad or soup and chose a potato as well. The fish are lightly breaded and deep fried and include Perch, Walleye, Cod, Catfish, Whitefish, and Bluegill for you to try. Start with one kind, then mix and match after the first plate.
More places to get your fish on in Green Bay:
While you are out on the hunt for the best fish fry in Greater Green Bay, be sure to snap a photo and share your favorites with us on social media by using #LoveGB.