**2021 Dates and Events will be available soon**
Whether you are visiting Green Bay for a trip to Lambeau Field or catching up with family and friends for the holidays, get out and explore the best of Greater Green Bay safely as we wrap up 2021 and ring in the New Year.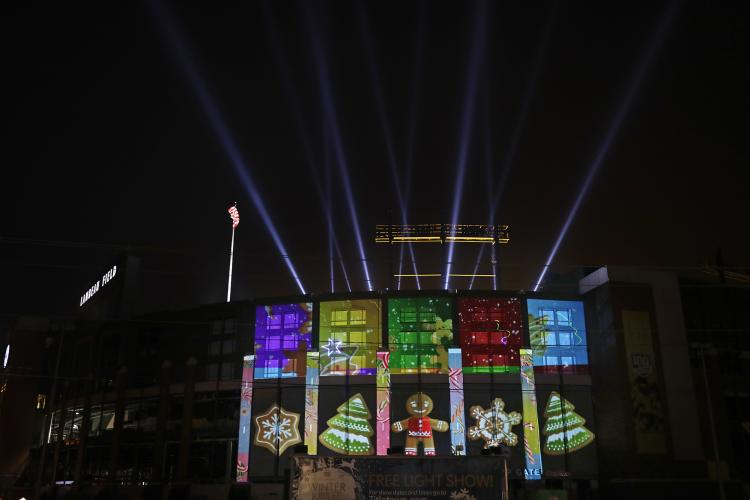 1. Winter Fun in Titletown
Titletown offers a multi-acre stretch of park space open to the public with year-round, daily recreation including fun activities for the winter months. Equipped with an ice skating rink and tubing lanes down Ariens Hill, you'll be sure to enjoy a day of winter fun in Titletown. Skate rentals are available at rink or feel free to bring your own. For those looking for a new way to enjoy the ice, Titletown also offers ice bike rentals. Ice biking combines bicycle riding with ice skating and is a fun and exciting activity on the ice. If you need a break from all the activity, enjoy s'mores and other snacks around the fire from 46 Below Bistro. 
Ice skating and tubing are now open for the season with enhanced health and safety protocols to help keep guests safe. Check www.titletown.com for hours, admission, rentals and Know Before You Snow details.
If you visit Titletown closer to the holidays, you will be excited to find a music and light show to soak in called The Winter Jubilee Light Show. The family-friendly presentation will begin on November 26 and features a new and dazzling blend of holiday-themed lights, music and special effects and also features animation, lasers and fireworks. The show will be projected onto Lambeau Field's outer west facade, off Ridge Road, so if you are not a fan of the cold weather, you can sit in your car and watch the show from the parking lot. 
The TT NYE event and special hours and programming offer even more ways to celebrate the Winter FUN-derland at Titletown.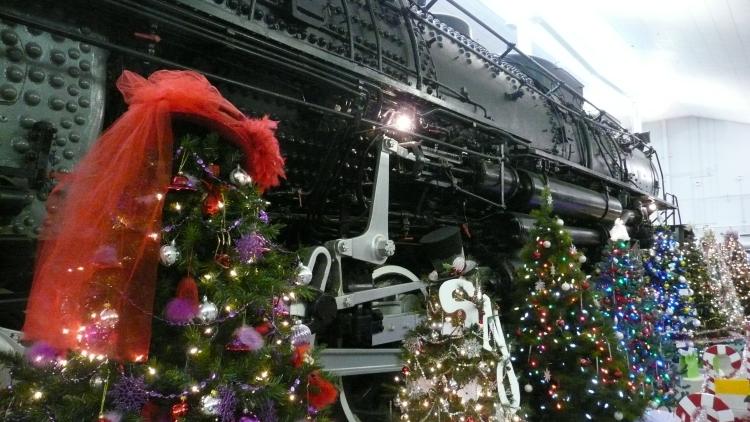 2. Festival of Trees
Stroll through the National Railroad Museum's indoor train exhibits and see more than 40 trees decorated by local businesses and nonprofit organizations. It is a wonderful family outing and an opportunity for holiday guests to explore the wide variety of uniquely decorated trees on display. Museum admission is reduced to $5.00 per person during the Festival of Trees. You won't want to miss this beautiful holiday tradition!
The Festival of Trees will be on display in the Lenfestey Center and throughout the Museum, December 19 through January 10. Open during museum hours only. Closed Christmas Eve, Christmas Day & New Year's Day.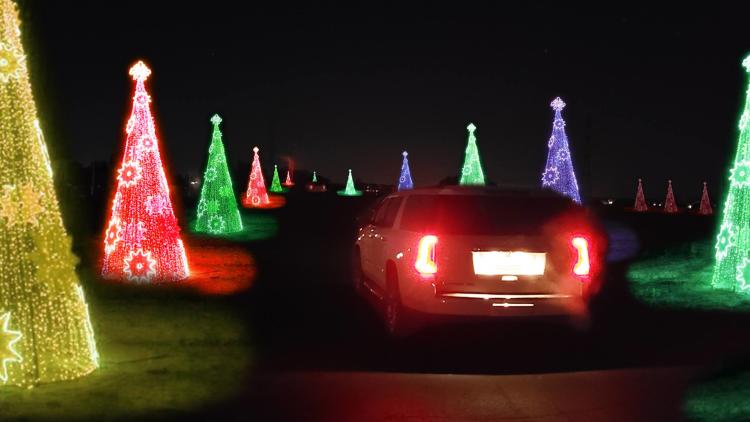 3. Santa's Rock N Lights Show
Santa's Rock N Lights Show is an animated drive-thru light show taking place on the Brown County Fair Grounds, November 20 through January 3. You're invited to experience the reimagined layout with themed worlds of light including a dinosaur world, over 700 feet of tunnels and a longer route.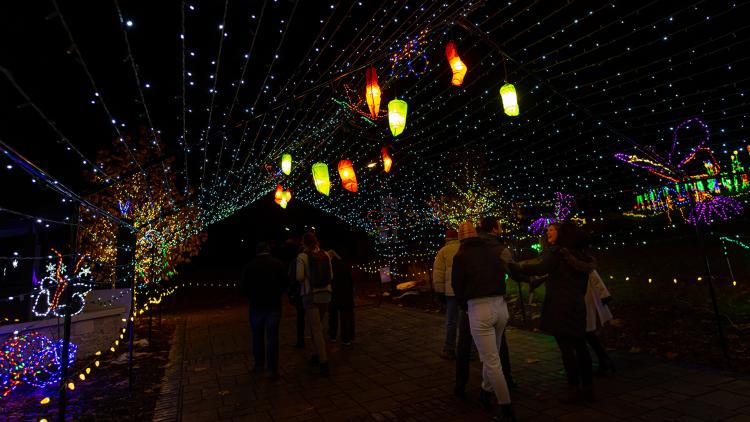 Photo Credit: John Oates Photography
4. WPS Garden of Lights
Experience the magic of WPS Garden of Lights, as you stroll the lit paths surrounded by more than 300,000 twinkling lights from November 27 through January 2. Create extraordinary holiday memories with your family and friends at Green Bay Botanical Garden this winter. Don't forget your camera, it's a great place for a holiday family photo! See the enchanted icicle forest, glistening flowers, a dazzling 60-foot walk-through caterpillar (the perfect photo op) and so much more. The show is topped off with the area's tallest and brightest shining tree.
Don't forget to explore the newest light displays including, an illuminated winter wonderland in the Johnson Woodland Garden, a magnificent 60–ft. oak tree in the Arendt Conifer Garden that rotates through the four seasons, multi-colored, glistening lights on trees in different areas of the Garden.
Enjoy this stunning winter landscape by foot or take a horse-drawn wagon ride, up to 10 guests per wagon (grouped by household). 
After your stroll, be sure to head on inside the Fischer Visitor Center for a grab and go pre-packaged snack or beverage, drop off your letter to Santa or peek inside the WPS Trellis Gift Shop for some holiday shopping.
Dated and timed entry tickets must be purchased in advance this year due to COVID-19.