ICYMI, the dates for this year's Green Bay Packers Training Camp were announced and fans of all ages are busy planning their days and weekends around this beloved annual event. It's crazy to think, but this is actually Green Bay's 77th training camp! Even though it's been happening for decades, people never seem to get tired of showing up to watch the players practice!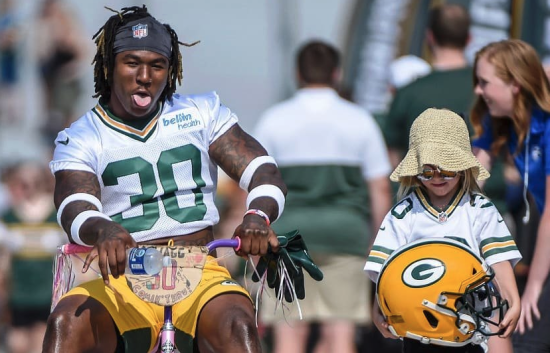 If you're not local to Green Bay, you're probably looking for a few other things to do while you're in town so you can make the most of your trip. We've got you covered. Here are some "Training Camp Itineraries" that we put together to inspire you as you plan your visit to Green Bay! 
For Sports Fans
It's safe to say that if you're interested in training camp, you're probably a sports fan in general. In that case, why not hit up a few of these other must-see attractions while you're here? 
If you've never taken a tour of Lambeau Field, you definitely need to do that. You even get a once-in-a-lifetime opportunity to go down to field level through the same tunnel the players come through on gameday! After that, head on over to Titletown and play some yard games or stop into The Turn to fine-tune your golf swing!
If you work up an appetite (and you probably will), head over to The Bar on Green Bay's east side. In addition to great food and a fully stocked bar, they have four indoor sand volleyball courts that are available to rent by the hour, so grab some friends and have some fun!
For Kids & Families
Training camp is SO much fun for kids… especially if they're able to take part in the American Family Insurance DreamDrive bike tradition! For the uninitiated, kids can bring their bicycles and offer the players a ride from Lambeau Field to Ray Nitschke Field. It's so hilarious to see big football players on tiny bikes, and it's incredibly special if you're one of the chosen bike owners! 
Aside from training camp and the DreamDrive, there are plenty of other fun things for kids and families to do. Bay Beach Amusement Park is a blast, and ride tickets are still just a quarter a piece! The National Railroad Museum is another fun place for kids, especially if they love trains!
For dinner, head on over to Happy Joe's pizza! Younger kids will love playing in the arcade while their pizza is being made. For older kids, check out Zesty's Frozen Custard and Grill or The Pancake Place. These two are favorites among local families for a reason!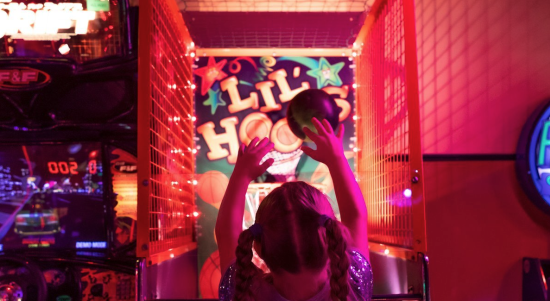 For Food & Culture Lovers
Green Bay has a bustling food scene, so be sure to come hungry! We could name all of our favorite restaurants for you, but that would take forever. So instead, we invite you to check out our restaurant listing page, where you can filter by cuisine type, location, and availability!
There's also no shortage of amazing breweries, wineries, distilleries and bars. No matter what you like, you will find it in Green Bay! We've put together a helpful guide for you here!
Once you've sampled all of the delicious food and beverages you can handle, check out the vast amount of public art in and around Green Bay! From murals to sculptures to walking tours, there's so much goodness to take in and appreciate! We also have several art galleries that are worth visiting, like the Art Garage and Artless Bastard.
For Outdoor Enthusiasts
Summertime is the perfect time to be outside, and there's LOTS to do in Green Bay in July and August. Why not start with an easy hike? The Mountain Bay State Recreational Trail and the Fox River State Recreational Trail are two great options that allow walking, biking, and in-line skating. Dogs are more than welcome, too!
If you want to get out on the water, Kayak Wisconsin in nearby Wrightstown has you covered. They make it super easy — you can do everything right on their website! Or, reserve a spot on the Foxy Paddler, a 35' party pontoon boat that goes up and down the Fox River in downtown Green Bay. Bring a few of your favorite beverages and get ready to have fun on the water!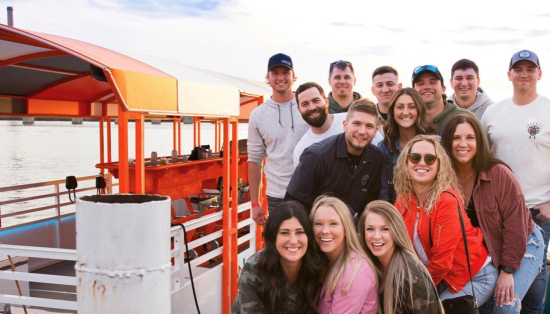 Finally, we recently published a blog post with our favorite waterfront dining options, so be sure to check that out if you're interested in dining "al fresco" while you're here!
Before you hit the road, be sure to check out the coupons and deals section of our website. Here, you can find some great discounts for local attractions, restaurants, retailers, and more!