A springtime visit to Green Bay brings fresh blooms to smell and new ways to enjoy the fresh outdoor air. If you are looking for ways to break your cabin fever, there's plenty of spring adventures to be had from fishing and golfing to trying new foods and discovering all our hidden gems.
Here are five ways to embark on a spring adventure in Greater Green Bay.
1. Catch a Big One on the Open Waters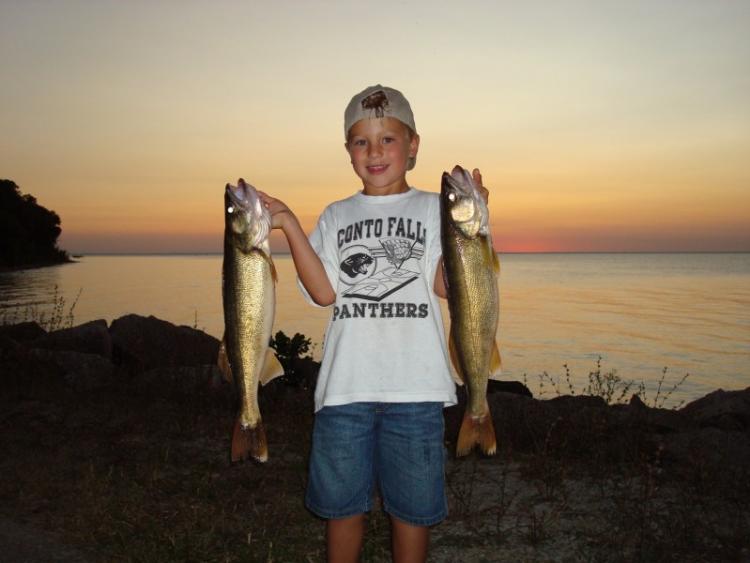 From the bay of Green Bay to the Fox River, there is a variety of places to fish around Greater Green Bay. In addition to the miles of big bodies of water like Lake Michigan, you can also cast your line into many small lakes, rivers and streams found in our region. There's never a shortage of fish to be caught. For some tips on the types of fish swimming around our waters, ready to be caught, check out our Guide to Green Bay Fishing. Want a professional guide and a chartered boat, we can help with that too. Find the experts at Haasch Guide Service, Fishin' Magician Charters, or Fish Anytime Charters. 
2. Find Your Golf Swing

Pictured: Thornberry Creek at Oneida Golf Course during the LPGA in 2018
Once April hits (as long as the snow has come and gone) Greater Green Bay has some perfect golf weather to go along with its beautiful golf courses. Pack your most ridiculous argyle shorts, sport your lucky golf hat, stock your bag with your lucky clubs and get to Green Bay for a long weekend of golf across the city. Golfing call for the perfect guys trip!
3. Explore Green Bay's History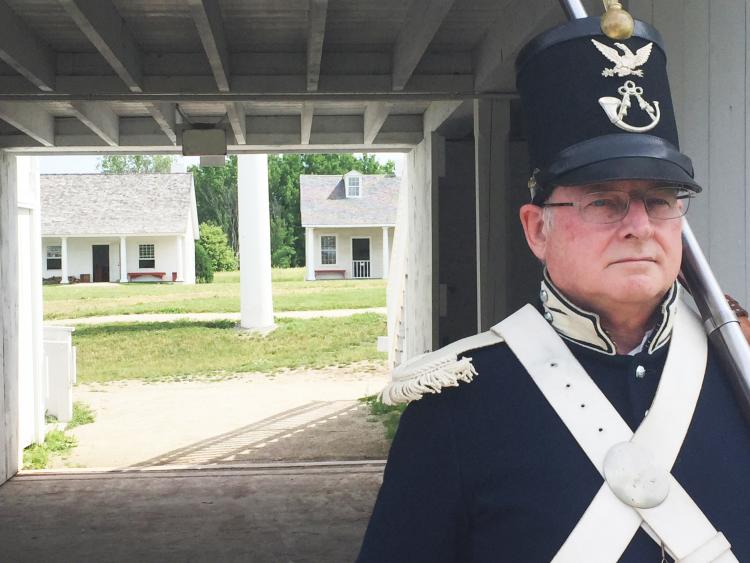 Pictured: Heritage Hill State Park set to open later this spring.
From roadside history finds and landmarks to museums and natural areas packed with artifacts and stories to tell, Green Bay is full of historic discoveries that put Green Bay on the map by founder Jean Nicolet back in 1634. Next to his statue at Wequiock Falls County Park, you will find one of our natural wonders…a waterfall you can go down to explore.
In addition to the gems you will find along your journey, Green Bay museums like Heritage Hill State Park, Neville Public Museum, National Railroad Museum, Hazelwood Historic House and Oneida Nation will uncover any questions the history buff in you may have about this place we call home.
4. Indulge in Green Bay's Culinary Scene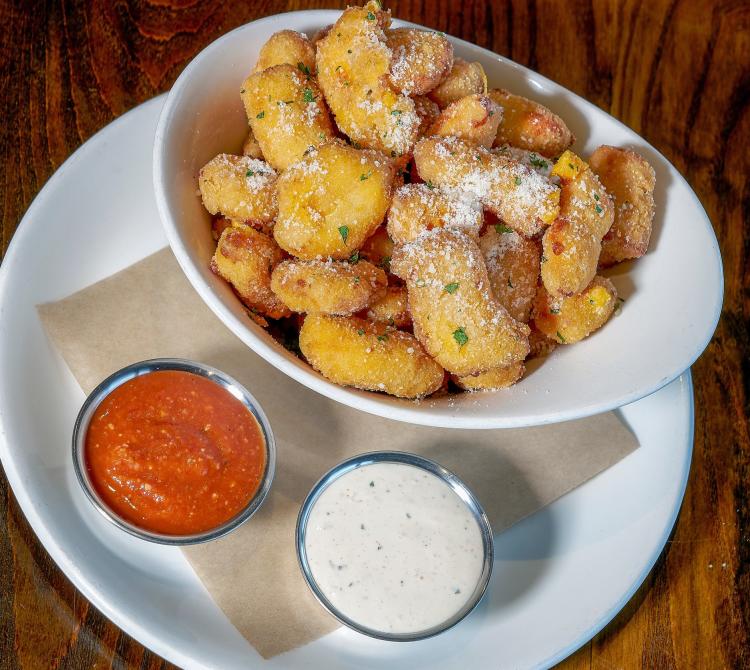 Pictured: Cheese Curds at 1919 Kitchen + Tap
No trip is complete without trying the food that a city is known for. Being known as the football city and a Wisconsin town, many assume that we are stocked with beer, cheese and brats. And although that may be true, a visit to Green Bay is not complete until you have a lesson on Booyah (chicken soup), how the Kringle is made at Uncle Mike's Bake Shoppe, the stories from our local wineries and breweries, a taste of the frozen custard from Zesty's and of course some deep-fried cheese curds. For the best places to dine around Green Bay, check out our restaurant listings to map out your foodie trail.
5. Take in Spring Flowers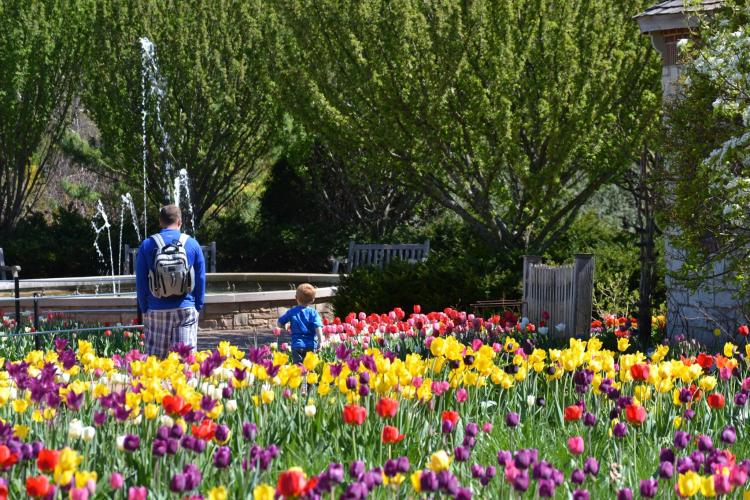 It doesn't quite feel like spring until the tulips bloom. One of the best places to go in Green Bay to smell the fresh spring air and see all the flowers and plants that have bloomed for the new season is with a visit to Green Bay Botanical Garden. In addition to their spring blooms, they are always coming up with new experiences to explore their 47-acres of beauty.
Be sure to catch their Washed Ashore: Art to Save the Sea exhibit this year from May 8 through September 26. Guests of all ages will be enthralled by and get to interact with eight larger-than-life sculptures of animals made from trash and debris washed up from bodies of water. You'll discover the connections between plastic waste, the wellbeing of marine life (and us!) and learn everyday actions that we can all take to make a difference for the Great Lakes and beyond.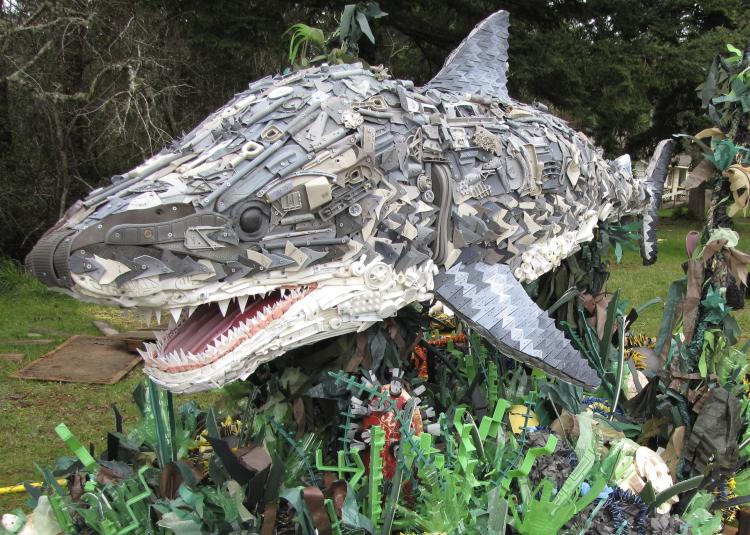 For more travel inspiration any season of the year and to help you get your planning started, check out our trip ideas for the best ways to explore Green Bay in the spring! If you want to stay up to date on all the happenings in the Green Bay area, sign up for our monthly newsletter and get travel inspiration delivered to your inbox. When you're ready, we'll be ready to welcome you to Green Bay!