Get your buddies together for a trip to Green Bay. Whether it's for a birthday, a bachelor party or just some quality time, we've got your fool-proof itinerary.
For guys in search of a great getaway, Green Bay is no ordinary destination. As much as you may love the Green Bay Packers, don't presume NFL game days are the only times to visit. Round up your best buds any time of the year and enjoy these fun activities in Green Bay.
Along the River
Plan to stay at the recently restored Hotel Northland, Wisconsin's largest hotel when it opened in 1924. Within two blocks is a pleasant riverwalk by the Fox River.
Make your first stop at The Automobile Gallery, where rare and vintage vehicles are displayed like fine art in a revamped car dealership. Dozens of cars from one man's collection form the core of the impressive, nonprofit attraction. 
For lunch: hefty burgers at The Creamery, which favors meats and other ingredients from local farms. For dinner close to your hotel, consider chops, filets and rib eyes at the classy Republic Chophouse.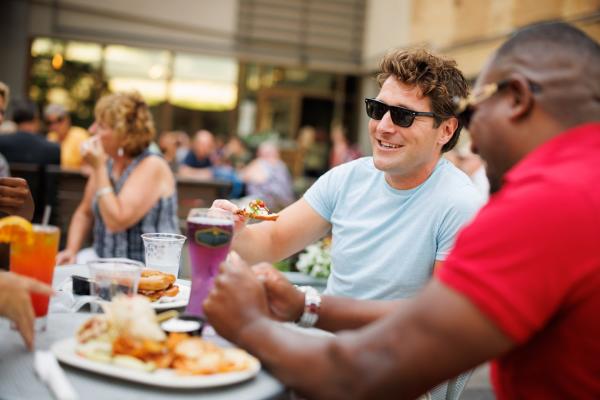 You'll also find indoor-outdoor dining, imbibing and ice skating at Hagemeister Park, named after the Packers' first home field. Extend your evening with a walk over the river to quaff a Johnny Blood Red or Dark Helmet at Titletown Brewing.
At Lambeau
No trip to Green Bay is complete without a stop at Lambeau Field — game day or no game day.
Start with a guided tour of Lambeau Field to learn all about what makes the team and this smallest-of-all NFL cities extraordinary. Plan for an hour or two to meander the interactive Green Bay Packers Hall of Fame. You can also walk the 25-stop Packers Heritage Trail throughout downtown Green Bay — for a quicker journey through, try the 90-minute group trolley tour.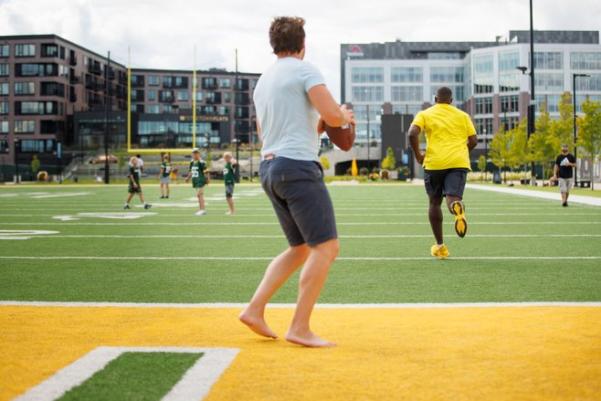 Next door to Lambeau Field is the vibrant Titletown District, an all-ages and all-seasons playground for pick-up games of football and cornhole, outdoor light shows and concerts, seasonal markets and food trucks. Drink it in with a Packerland Pilsner from Hinterland, a Titletown anchor.
For dinner, grab charbroiled burgers at Kroll's West, a beloved family business that began in 1931, or a flame-kissed steak of sturgeon or ribeye at Taverne in the Sky, with fifth floor stadium views and a (heated) terrace for enjoying a smoke from the cigar menu.
Also in the neighborhood: the original Anduzzi's Sports Club, Badger State Brewing taproom and many other watering holes and restaurants. Check out events — sports, music and comedy — at the Resch Center, too.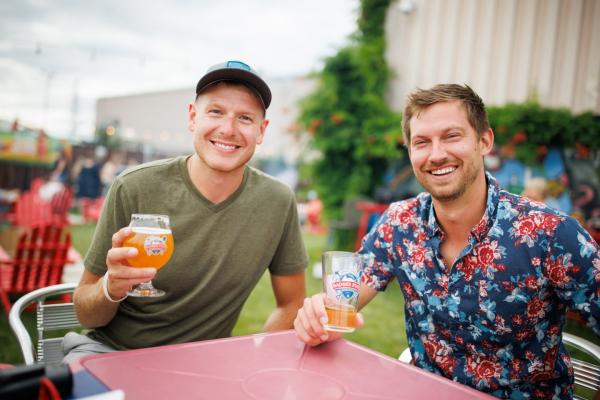 A Little Competition
Book a tee time at the nationally respected Thornberry Creek Golf Course, Oneida; nice weather makes for a gorgeous day on the course. Or tap into your inner kid with mini golf, paintball, go-karting and batting cages at Bay Beach Mini Golf. Some friendly rivalry never hurt anyone!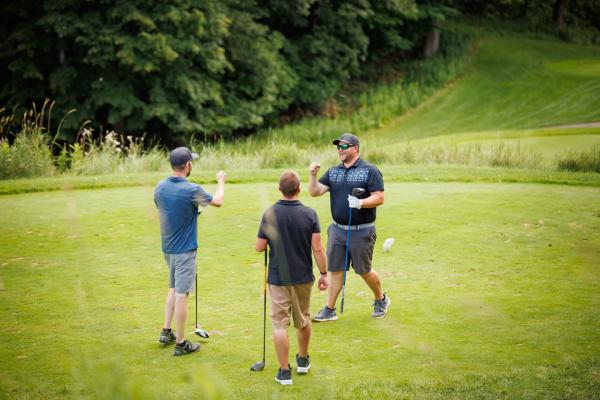 When the games are done, unwind with a nip or two at bayside Paradise North Distillery, where signature cocktails include the Chocolate Walnut Old Fashioned and White Whiskey Margarita. Or savor a supper club meal at Union Hotel in De Pere, like football greats from the Ice Bowl era have for decades.
No matter who emerges victorious, you and your friends will head home from the Green Bay area with lasting memories of time well spent and worthy of a repeat visit.