Three Days in Green Bay: Your Spring Getaway Itinerary
Green Bay shines as a must-visit family vacation destination. Here's how to spend your family's spring break trip.
It's easy to recognize the exact moment when spring arrives in the Midwest: the very last of the snow piles turn to mush, the air fills with the sweet scent of the season, the pleas to get outside by everyone under the age of 10 reaches a fever pitch, and the grown-ups, declare "road trip!"
Where to Stay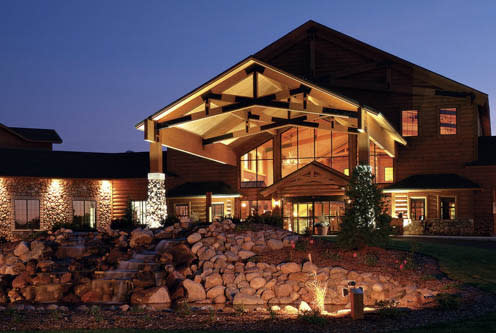 First things first, decide on the lodging that suits your family best. The waterpark at Tundra Lodge Resort features a lazy river, plunge slides and water gadgets sized right for the little squirts to give you a feeling of the tropics. There's also the Ramada Plaza Hotel with an indoor pool and a pair of waterslides, making it manageable to keep an eye on the kiddos. At both the east and west locations of AmericInn, kids like the indoor pools while parents appreciate the free breakfast.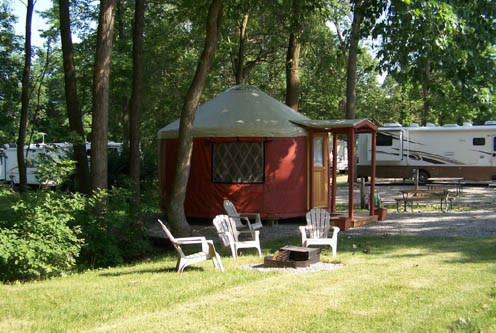 Now, if you're the camping kind of family, go for it at Apple Creek Campground in De Pere, where there are tent and RV sites, plus a cabin, cottage and yurt if you favor a few amenities of home. They open at the beginning of April. The Reforestation Camp starts welcoming campers near the end of April for tent and RV camping. Trails here are perfect for family hiking and biking.
Day 1: Play Day
Morning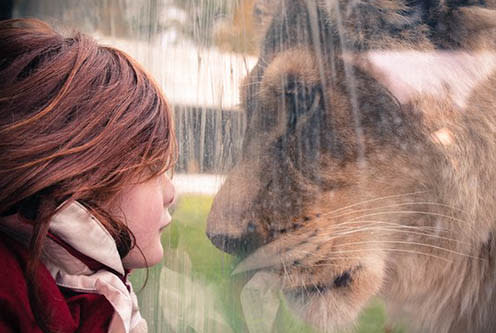 Watch penguins waddle and see lions sleeping in the sun at the NEW Zoo, open every day year-round. Your littles can get up close and personal with some of the friendlier animals, thanks to a petting zoo area and an elevated platform for feeding the giraffes. In brisker weather, warm up with the reptiles and amphibians in the Education & Conservation Center.
Lunch
Nosh on gourmet grilled cheese at 888 Cheese & Co., a hit with picky eaters and grown-up palates alike.
Afternoon
Play at Titletown, where the football-themed playground and turf field provide plenty of opportunities to run around. Just remember to bring a ball to toss. Time your visit to their annual Go Green event that celebrates Earth Day, Arbor Day and May Day all rolled into one with scavenger hunts, recycling displays and more.
Dinner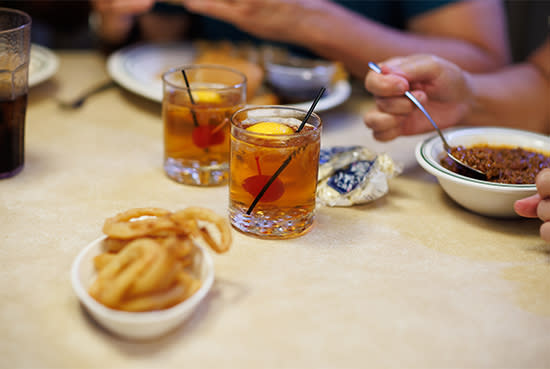 For dinner, zip around the block to Kroll's West, right across from Lambeau Field. This family-owned eatery has been a favorite of Packers fans for generations. Ask for the original Kroll's burger or a broasted chicken dinner. The kids' menu has all the classics.
Evening
You promised the kids some swim time, so let them jump around in the hotel pool. They'll sleep well.
Day 2: The Great Outdoors
Breakfast
Dig into some plate-size pancakes at The Pancake Place. The kids will likely want the banana split pancake. Or if it feels more like a grab-and-go kind of morning, pop into any of the three Uncle Mike's Bake Shoppe locations for a box of donuts.
Morning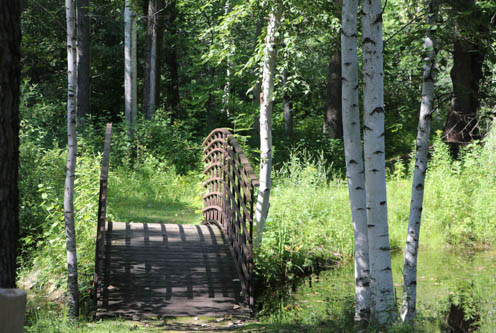 The Barkhausen Waterfowl Preserve has 9 miles of walking trails. Look up to see spring migrating birds and try to spot buckets hanging from trees, signaling maple syrup season. Other hiking gems: Neshota Park offers a quiet escape from the city; Fonferek's Glen Conservancy Area is known for its magnificent views and a waterfall; Wequiock Falls provides an up-close look at the Niagara Escarpment rock formation; and the winding East River Trail follows the contours of the East River with stunning environmental areas along the way.     
Lunch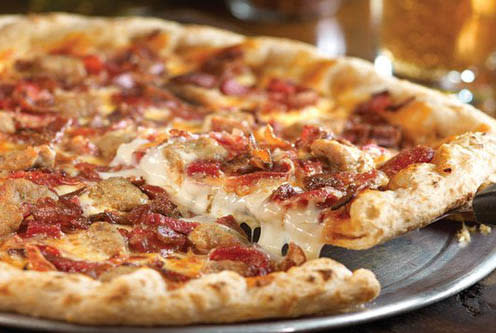 After all that exercise, go for a large pizza at Happy Joe's Pizza & Ice Cream or at Sammy's Pizza. Before heading off to afternoon activities, indulge in the flavor of the day at Zesty's Frozen Custard, with three locations in the area. You earned it.
Afternoon
Sneak in some learning amidst all the fun at Heritage Hill State Historical Park, a living history park with more than 20 historic buildings staffed by costumed interpreters beginning in May. Tip: The mini fort, blacksmith shop and farm with chickens are favorites with kids.
Or you can head to the Children's Museum of Green Bay, which has an outdoor play area with monthly themed activities. If rain moves in, just head indoors where the kids will be thrilled with the exhibits themed to a fire station, vet clinic and old-timey diner.
Dinner
How about Mexican food? Both Los Banditos and Margarita's Famous Mexican Food & Cantina feature tasty kids' menus.
Evening
Wrap up the day with some bowling at Ashwaubenon Bowling Alley & Family Fun Center. This 60-lane bowling center is the largest end-to-end bowling facility east of the Mississippi. If you're visiting on a weekend, check out cosmic bowling with neon lights and sound effects.
Day 3: Nature Lessons
Breakfast
One more busy day ahead, so fuel up at Bay Family Restaurant. For the kids, the cinnamon swirl French toast, and for the adults, a homestyle skillet. Cheese Cake Heaven is a nice breakfast spot surprise, with an impressive selection of sweet and savory items.
Morning
See if the fish are biting on the Fox River at Voyageur Park. The park becomes a fishing hotbed in spring, with a chance to catch a walleye of a lifetime. Fish from the island, shore or pier, keeping an eye out for bald eagles and other waterfowl. Make time for the children to enjoy the playground.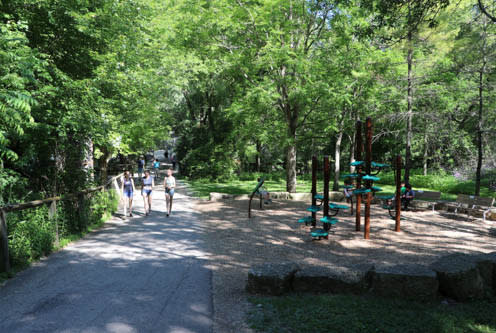 The 600-acre Bay Beach Wildlife Sanctuary comes to life in the spring, as it's the start of the "baby" season, with young songbirds, goslings and bunnies all making appearances. It's also a migratory route for warblers and orioles.
Lunch
Al's Hamburger Shop opened in 1934 and it's where locals go for a classic burger, fries and milkshake. Bett yet: Swap the fries for an order of cheese curds. Another burger joint, Bacon Burger Company, grinds bacon into the burgers, and their brat patty proves again that things are done differently here.
Afternoon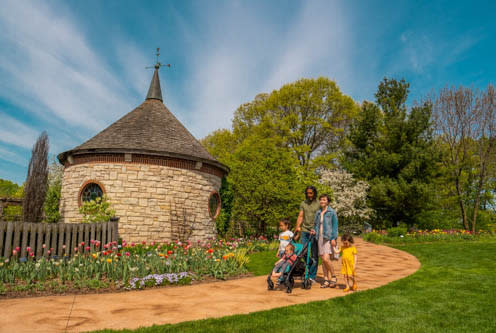 The Green Bay Botanical Garden is the spot to get that family photo to remember your trip by. Time it right and you could be surrounded by 300,000 blooming bulbs. Of special note: The new children's garden area is set to open in mid-May.
Last stop, one of Seroogy's two locations for a supply of homemade chocolates and other sweet treats for the ride home.
Plan Your Getaway
Check out our destination guide to find even more ways to play this spring.