Looking to wow your special someone with a date they'll remember for years to come?
With four seasons and endless opportunities to explore new scenery no matter the time of year you choose to visit Green Bay, we've got some romantic ideas to help you plan the perfect day or night out with that special someone. Sure, a great date is based on the two people on it, but it doesn't hurt to have awesome things to do. Get some tips for your next date with these great date-worthy ideas.
Enjoy an Intimate Dining Experience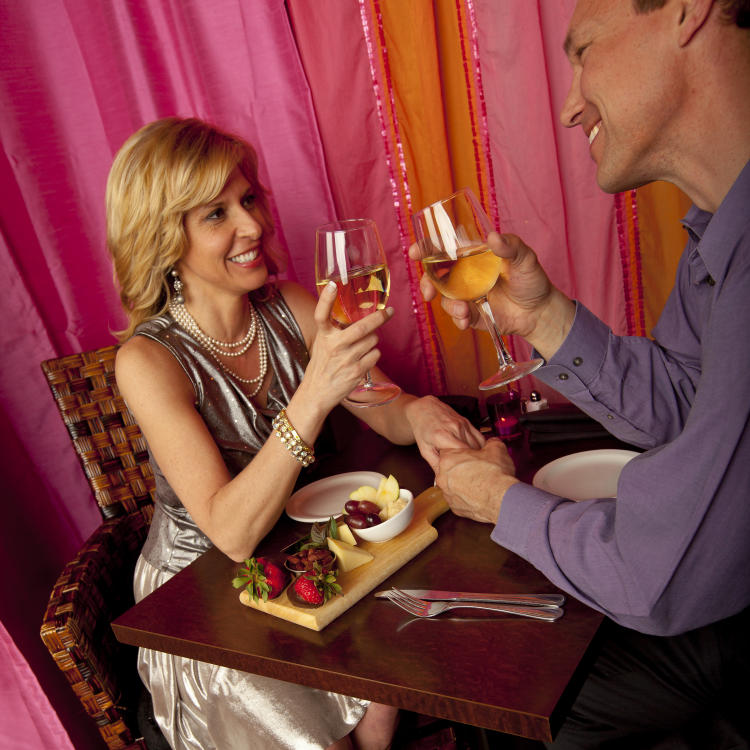 From brunch and fine dining to an experience at a Wisconsin style Supper Club, there's no shortage of romantic dining spots to explore in Greater Green Bay. 1951 West and River's Bend both offer a brunch experience you both will remember. Displaying an all you can eat buffet and bottomless mimosas to carving meat and omelet stations, it sure is a dining experience that will fuel you for the rest of your day.
If dinner is more your date night style, fine dining in Green Bay comes with a big city feel. From steak and seafood to Italian and farm to table, there's an option that is sure to please any couple's style. For a fun, relaxed upscale dining experience with a flair be sure to check out a'Bravo Bistro. They offer a large variety of sophisticated comfort food with many primal dining and gluten-free options, as well as daily features to please any palette. Just down the road at Plae Bistro, you can enjoy contemporary American cuisine with a healthy twist and a side of cozy ambiance.
Get Pampered at Kohler Waters Spa
Shake off the stress and treat yourselves to an afternoon at the spa. Kohler Waters Spa located inside Lodge Kohler is a retreat like no other. Whether you're looking to relax or reinvigorate, the KOHLER Waters SPA at LODGE KOHLER® is an elegant sanctuary designed to treat the mind, body and soul. You can indulge in the coed sauna, steam room and cool plunge pool. Their Thermal Suite features the state-of-the-art Hydromassage Pool which takes restoration to the next level. An experience you won't soon forget.
Walk or Bike the Fox River Trail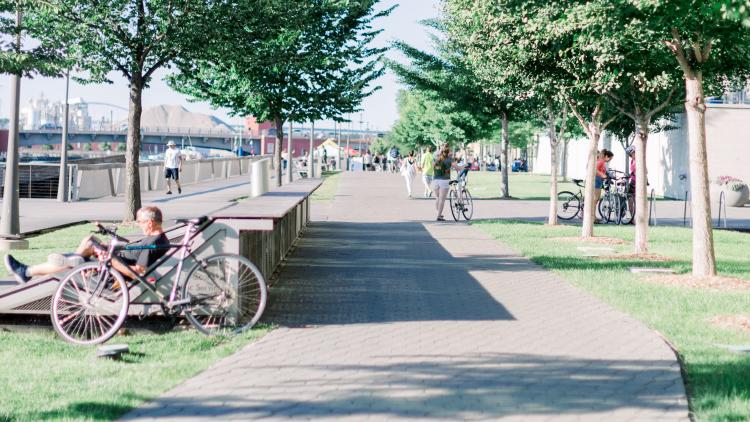 The Fox River State Trail boasts more than 20 miles and stretches from Green Bay to De Pere and beyond in Brown County. In Downtown Green Bay you can catch the trail from the CityDeck and even rent a bike from Boken Spoke Bike Studio if you didn't bring along your own pair of wheels. It's a great ride along the river to take in the sights.
Explore the Waterfalls

Photo Credit: @chickendoesphotography
Did you know Green Bay is home to not only one, but two waterfalls? Located in Ledgeview, off of County MM on Memory Lane, Fonferek's Glen is a 74-acre geological gem featuring a 30-foot waterfall, dolomite cliffs and stone archway. The waterfall can be viewed from the designated use area, an easy 100-yard walk from the parking lot. Then located off Highway 57 and Bay Settlement Road, you will find Wequiock Falls. The park contains a large ravine featuring a close-up inspection on the Niagara Escarpment rock formation.
Sample Local Craft Beer & Wine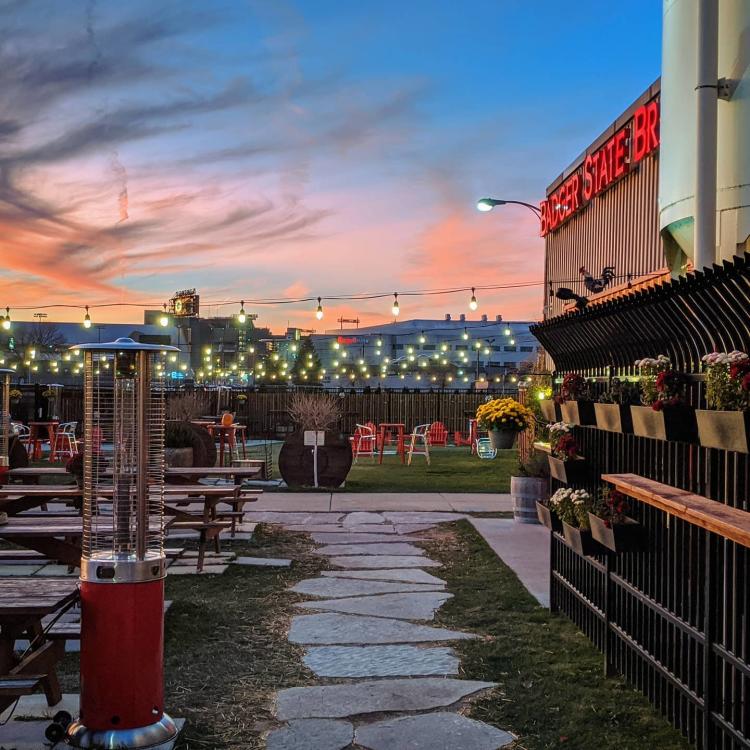 Badger State Brewing Company is a local favorite with a spacious beer garden to spread out and enjoy local craft beer and tasty food from food trucks found on-site on most weekends. If you are looking for a dining experience while enjoying a flight, check out Hinterland Brewery located in Titletown and Copper State Brewing Company located in Downtown Green Bay not far off the Fox River Trail. If wine is more your flavor, take a vineyard walk and try a flight of wine at Ledgestone Vineyards located along the Niagara Escarpment just outside of De Pere, or take a drive to Kewaunee and discover Parallel 44 Vineyards to take a tour and taste more local Wisconsin wines.
Share Something Sweet
If you and your sweetheart love a good treat, we recommend a stop at Zesty's Frozen Custard. If you've never had a Banana Split or Hot Fudge Sundae made with custard, you have got to try it at Zesty's! Their custard is served either vanilla or chocolate or their unique flavor-of-the-day. Uncle Mike's Bake Shoppe is another fan favorite and has everything from cookies and pies to cakes and their world-famous Kringle. What's a kringle you ask? A kringle is a danish pastry made from laminated dough. Each kringle has 36 layers of dough and butter forming a buttery flaky dough. Kringles are filled with a filling and formed into the traditional pretzel shape. Uncle Mike's makes a cheater pretzel so none of the dough overlaps. Definitely, a must-try when visiting Green Bay.
Embark on a River Tour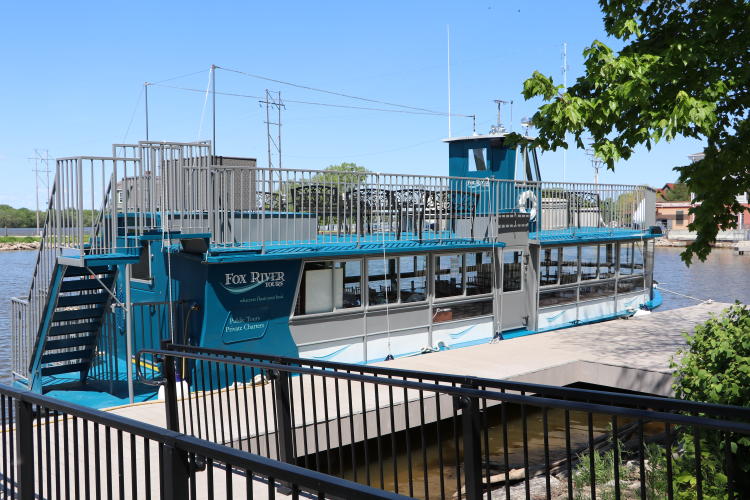 In the warmer months, a river tour is always a memorable adventure. The River Tyme docked in historic De Pere is a fully renovated 60-year-old riverboat that has served time in Chattanooga along the Tennessee River as well as a stint on the Mississippi River. During summer months, there will be some daily themes including Margarita Mondays, Families on the Fox, Lock and Industry cruises and more! Check their website for specific days and times.
Take a Stroll and Discover Our Many Districts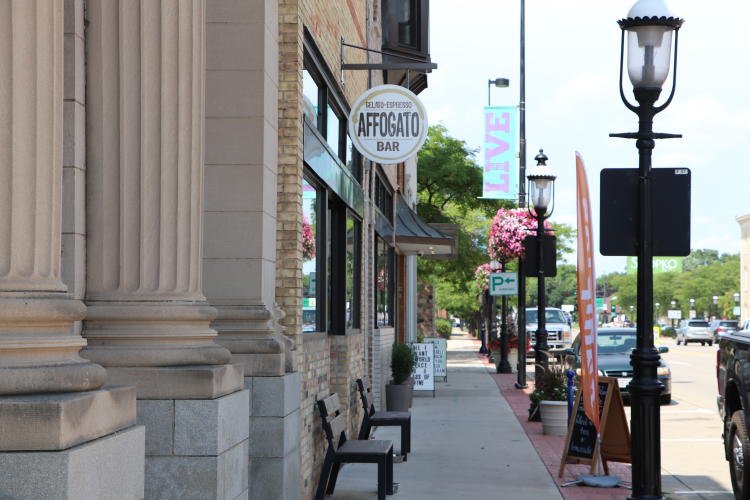 Want to keep it simple? Take a leisurely stroll along our downtown and main street locations and stop in the many unique shops along the way. From Washington Street, Broadway and Main Street in Downtown Green Bay to Broadway in De Pere, Military Avenue on Green Bay's west side and Titletown located in the stadium district, there's much to explore that makes a day without plans the best adventures.
You'll find plenty of fun things to do together in Greater Green Bay that will make you want to come back for more and perhaps make an annual trip to Green Bay with your special someone.
Need more inspiration? Plan your own Green Bay couples getaway with these ideas for the perfect long weekend away.
* Header Photo Credit: Amenson Studio