We are looking forward to the return of football and all the excitement that fills the streets throughout Green Bay's stadium district and beyond. With full capacity at Lambeau Field this season, we are excited to welcome back fans and hear chants of "Go Pack Go" fill the streets. Fall and football will be here before we know it. Aaron Rodgers is back! Randall Cobb is back! Let's celebrate another winning season of Green Bay football. 
If you are planning a trip to Green Bay this season, we've got some ways for you to get to know the most storied franchised team in the NFL like never before. And for those that can't make it to legendary Green Bay, we have some virtual ways for you to engage this season too.
Discover Packers History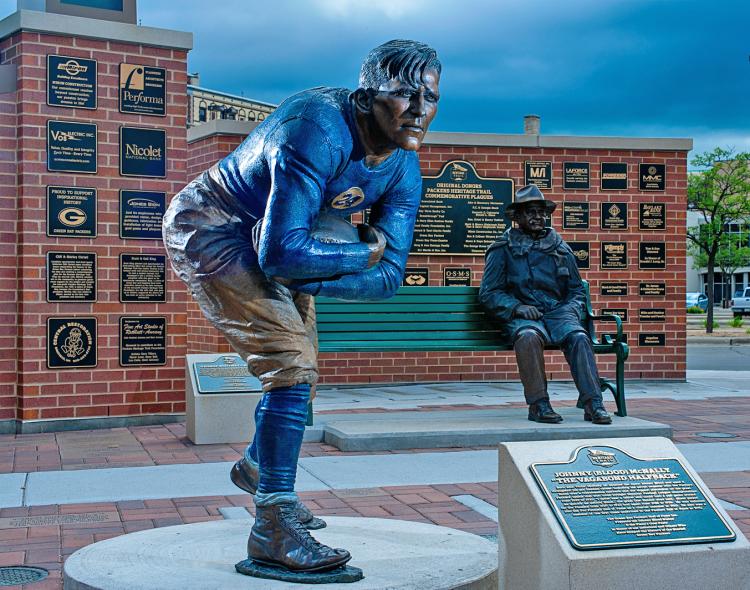 The legacy of the Green Bay Packers runs deep, more than 100 seasons deep to be exact. And they have a long, proud history since making their mark in the world of football on August 8, 1919. Packers fans have a footprint that extends overseas. You'll find groups from around the world that band together to celebrate the team and even plan a trip to make it to a game. We've seen groups share their fandom from Mexico, Ireland, England, Italy and Russia, just to name a few. Not to mention, if you travel from state to state or even country to country, there's a chance you will run into a Packers themed sports bar. And they get so excited when Green Bay fans from other places stop in for a visit.
But it's just not quite the same as a trip to the home turf of the Packers. A visit to Green Bay will take you on a historical journey spanning more than 100 years. You can venture on the Packers Heritage Trail and discover landmarks like Curly Lambeau's house or see where it all began at City Stadium on Green Bay's east side.
Hop aboard the Packers Heritage Trolley Tours for a ride through train depots to churches. You'll go back more than 100 years on a fascinating ride along the Packers Heritage Trail. With photo opportunities at special landmarks, including stops at old City Stadium and the Heritage Trail Plaza, you'll be led by a knowledgeable, entertaining guide who will help bring to life the story of Green Bay and its team. For a more intimate experience, hit up Segway the Fox for a guided tour on wheels.
Related: Explore Green Bay Packers History
Along Lombardi Avenue, you will also discover the Oneida Nation Walk of Legends featuring 24 statues celebrating the legends and the history of the Green Bay Packers.
And of course, no visit to Green Bay is complete with out a visit to Lambeau Field. Tour the Green Bay Packers Hall of Fame and embark on a Stadium tour to get a behind the scenes look of Lambeau Field and see where the magic happens on game day with your own eyes. While you are there, be sure to grab a bite to eat at 1919 Kitchen & Tap and browse the Packers Pro Shop.
Tour the City that Football Put On the Map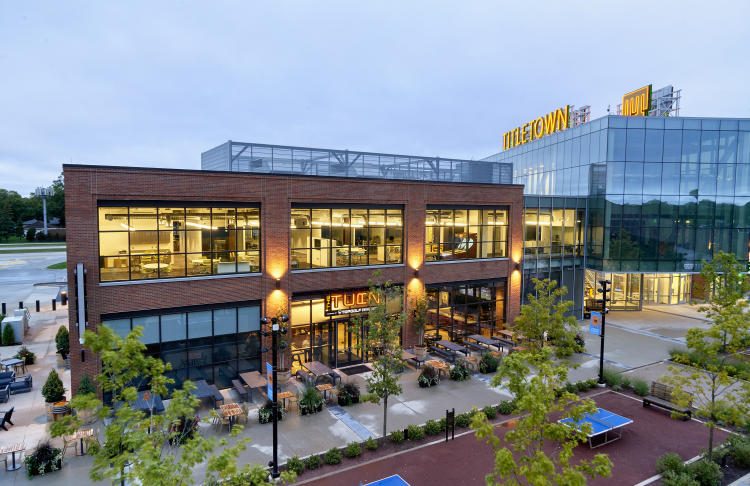 What's so great about Green Bay anyway? Take a road trip and find out for yourself. Did you know Green Bay is home to native American culture and tons of history for you to take in? Did you also know that Green Bay is home to more than 15 wineries and breweries for you to get a taste of our local flavors? And what about the cheese? Have you never wanted to try a squeaky fresh cheese curd? Well, you have the chance with a visit to Green Bay this fall. In addition to Packers, history, culture and food, we also have a ton of hidden gems for you to discover. We've got waterfalls, trails and countless parks to explore and fall is a great time to soak in all the colors as the leaves turn.
A visit to Green Bay is never complete without a visit to Titletown! Titletown's park is open to everyone, with an ice skating rink and tubing lanes down Ariens Hill in the winter, a full-size football field, a unique playground and plenty of outdoor games and fitness activities, all in the heart of the action. Check their calendar for a full list of fall programming, activities and events.
Stay Near Lambeau Field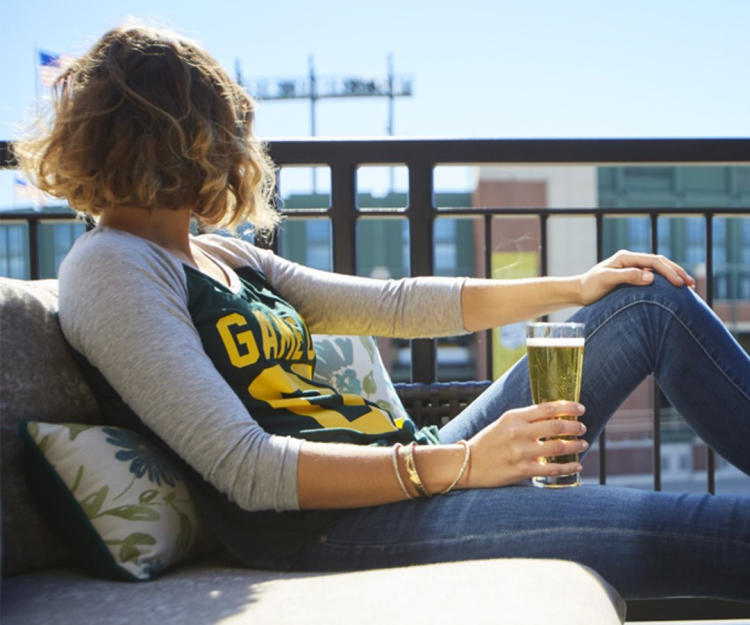 Photo Credit: Lodge Kohler
Stay near the action at one of the hotels located within walking distance to Lambeau Field. Be sure to book early, as many sell out the second the NFL schedule gets released. Eat, drink and play with a football getaway.
Tailgating in Green Bay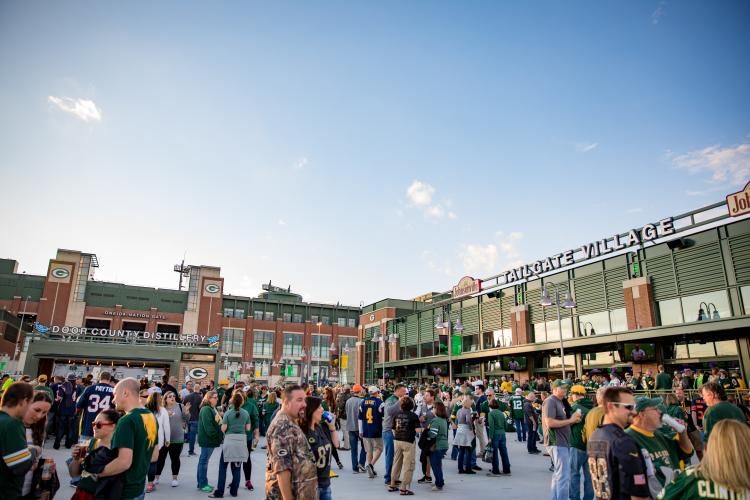 Get the ultimate game day experience at a Packers Tailgate Party. Need inspiration on where to join the fun? Here are the top tailgating spots you can find every gameday in Green Bay.
Catch the Game in the City Where it All Began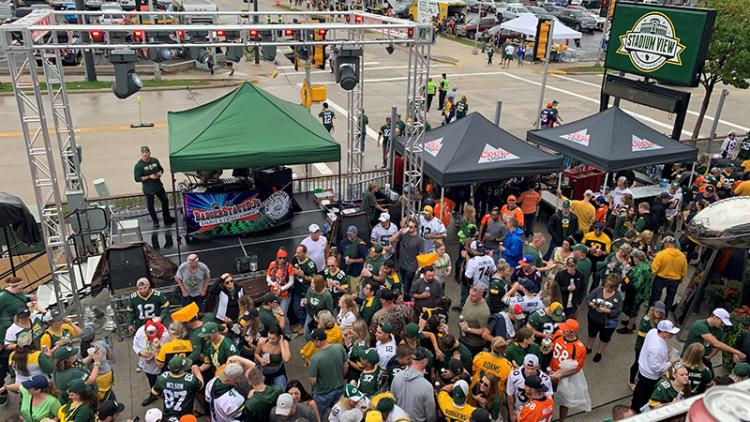 If you happen to be in Green Bay on game day, we have a list of places you can watch the games with fellow Packer Backers.
Show Off Your Packers Spirit from Afar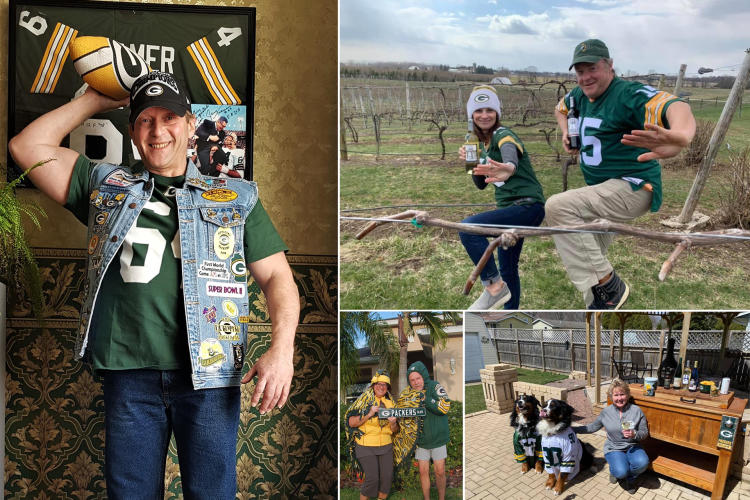 Still not ready to venture out? Join our Green Bay Virtual Tailgate group and engage with fellow fans on game day and show off your best Packers gear, yard games and what's on the grill and more tailgating fun from home.
Some additional ways to get your Packers fill from home:
Sign up for Packers Everywhere and share your passion for the Green Bay Packers. You'll receive exclusive news, special offers, one-of-a-kind sweepstakes and more, direct from your Green Bay Packers.
Watch the Legacy Documentary series, a 10-part documentary series celebrating a century of the Packers, with every decade represented by an individual film between one and two hours in length.
Watch Discover Wisconsin's episode on Green Bay: A Football City.