One of the newest trends for business travel is "bleisure" or mixing business travel with leisure time. It's become mainstream over the last couple years, but it's definitely a missed opportunity if you haven't done it yet! I absolutely love finding local stops when I'm traveling for work. I spend time researching where I'm headed and see what fun opportunities I can add-in. I am known for always finding a fun shopping district and wine, but often I will hit up local outdoor recreation and history or museums as well! What better time to explore when you're already in a new destination?!
Green Bay has no shortage of fun opportunities for your bleisure time when in town. Often the first stop for lots of people who visit Green Bay is Lambeau Field for a stadium tour or a visit to the Hall of Fame museum. You can easily spend a half-day or more at Lambeau, but once you've checked that off your bucket list, it's time to hit up the rest of the city!
Breweries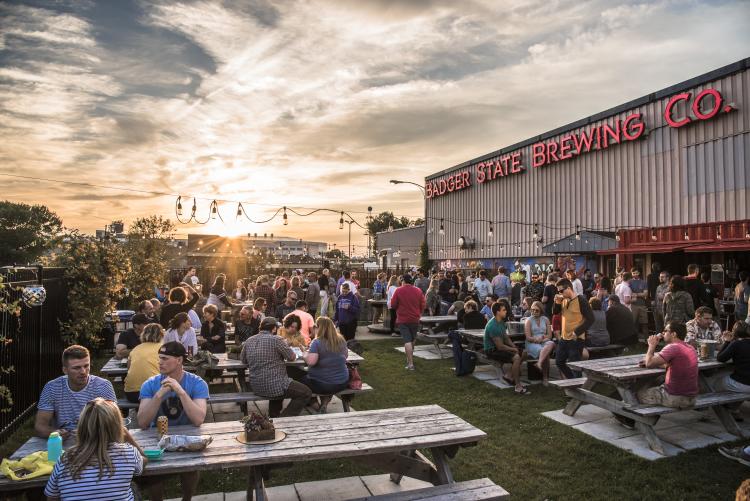 Craft breweries are a big draw in our area, we're lucky to have several great options for the beer enthusiast. Hinterland Brewery and Titletown Beerworks are the larger options, with on-site dining available. Both have great outdoor patio options, Titletown is known as the Roof Tap and offers a fantastic view of the river and downtown Green Bay. One of my favorite stops on a summer night. Badger State Brewery is one of my other favorites for their beer garden and a plethora of options to please any palate.
Wineries
If you prefer a glass of wine, we have a historic winery just blocks from the KI Convention Center, Captains Walk Winery. This is a fun destination for wine tasting in the heart of the Green Bay. Ledgestone Vineyards is outside of town a little and offers the picturesque vineyard setting. They also have new ciders available too. My favorite winery option is about 30 minutes outside of Green Bay, but the ambiance cannot be beaten in my opinion. Parallel 44 features wines grown from their grapes on-site, new varietals and blends that are vintage to our climate!
Culture & History

If you are in the mood for culture and history, we are lucky to be home to the Oneida Nation tribe. They have a great Museum that is available year-round and provides so much history on their tribe. They also host an annual Pow Wow around the Fourth of July holiday, which is a fun experience. Another stop that is available year-round is the Neville Public Museum. It's in our downtown and has changing exhibits, as well as history on the area and how Green Bay came to be. You could spend all day learning about Green Bay, back to the Ice Ages.
Downtown Shopping & Dining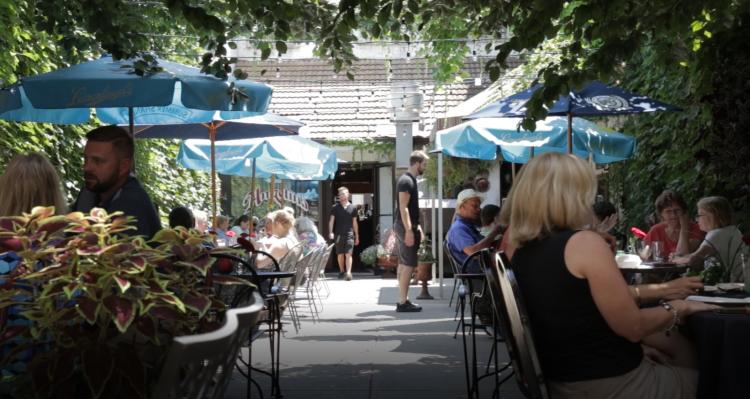 Green Bay has some great shopping districts, my favorite would have to be our downtown district, which is just down the street or across the river from the KI Convention Center. Broadway and Washington Street are home to boutique shopping such as Zulou, places to find accessories and equipment for outdoor adventures such as Pete's Garage or Broken Spoke or you can even shop cigars from Bosse's News and Tobacco. There is something for everyone. And, some of our best dining options can be found right in our downtown district too! Some of my favorites include Italian at Angelina's, a fantastic steak at Republic Chophouse or sushi at Little Tokyo! Honestly, I could go on, so many great options right within walking distance of the KI Convention Center.
Family Fun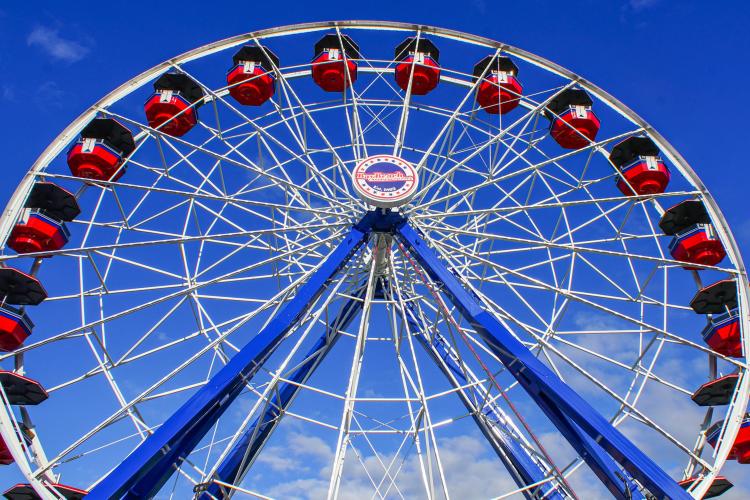 One last bleisure trend to point out is making it a family vacation! Green Bay is known for being family-friendly and we have so many great options to extend your stay and enjoy with the kids or grandkids. The absolute MUST do is Bay Beach Amusement Park. This is owned by the city and offers the traditional carnival-style rides that you love, along with a few more exciting ones (Elvis' favorite roller coaster, the Zippin Pippin, to be exact!) The best part is that there's no admission fee and it's 25 cents a ticket! Most rides are only one to two tickets, some go up to four tickets, but you can easily go there with $20 and have an amazing day and enjoy some cotton candy to boot!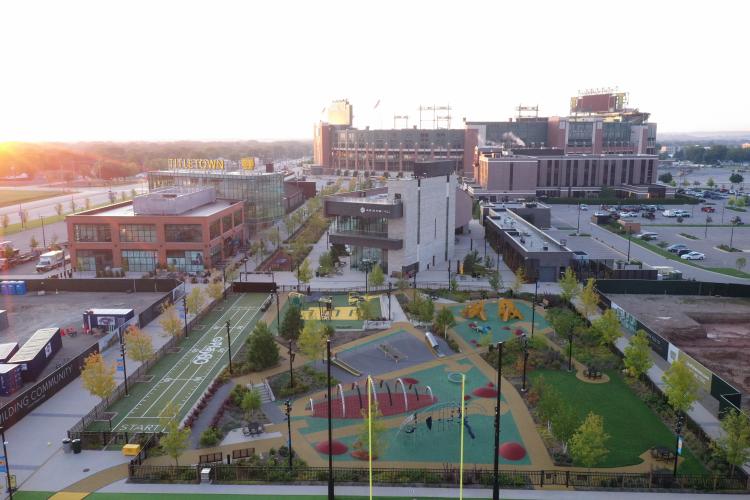 Another family-friendly opportunity is the new Titletown Park. This is our newest district across from Lambeau Field and it is home to three playgrounds, a tubing hill and ice-skating rink in the winter, and a full-size football field for public fun. We're also lucky to be the home of the National Railroad Museum, which has many train cars you can go inside and actually touch. Little and big kids at heart will love all the trains and learning the history of the train. If you're looking for something outdoor, we have lots of great recreation trails and parks to explore and our NEW Zoo has a fun adventure park with climbing obstacle courses and a zipline!
When you're planning out your next work trip to Green Bay, make sure to take a moment to check out greenbay.com to see what you can fill your free time with, or even extend your stay a day or two! There's a lot to explore, you won't be disappointed!