1. Titletown Park
The park at Titletown is just one of the newest attractions in Green Bay. There are three playground areas at the park that appeal to all ages! The cheese-theme area is perfect for toddlers and preschoolers, then there is a ninja influenced section and a climbing dome for the older kids. Best of all, this is free and offers a great background ambiance of Lambeau Field. (Restrictions are in place due to COVID-19).
2. Bay Beach Amusement Park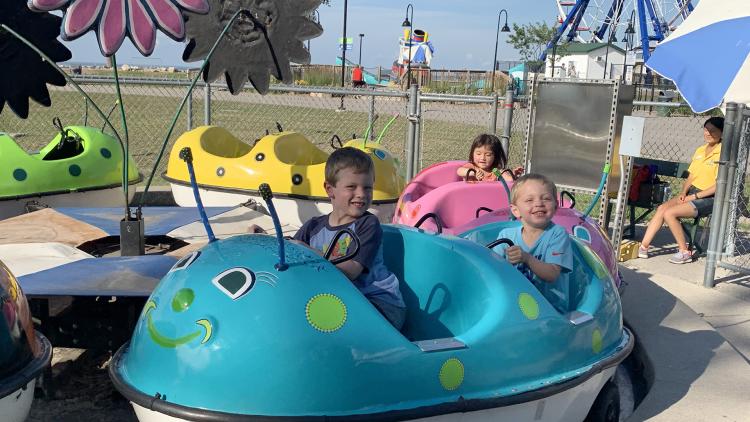 Bay Beach celebrated its 125th anniversary in 2017 and is one of the most notable amusement parks in the Midwest. It boasts permanent carnival rides for all ages, Elvis' favorite roller coaster: the Zippin Pippin, a Giant Slide, a train that rides along the Bay of Green Bay; all of this at just 25 cents per ticket. There is no admission fee to the park, you just purchase tickets for the rides that require between one to four tickets to enjoy! Family-friendly concession stands throughout, free parking and a scenic view of the Bay. And before you leave this part of town, venture over to Bay Beach Wildlife Sanctuary where you can walk through the wildlife refuge and hear the wolves howl or buy a bag of corn for $1 and feed all the geese by the pond. Your family can easily enjoy a day of inexpensive fun between these two destinations! 
3. Zesty's Frozen Custard

Another favorite summer activity on a budget is stopping by Zesty's Frozen Custard on Riverside Drive in Allouez. Grab an ice cream treat and head down to the Fox River State Trail for a leisurely stroll. Enjoy the beautiful weather and a yummy treat while taking in the views of the Fox River.
4. Ashwaubomay Park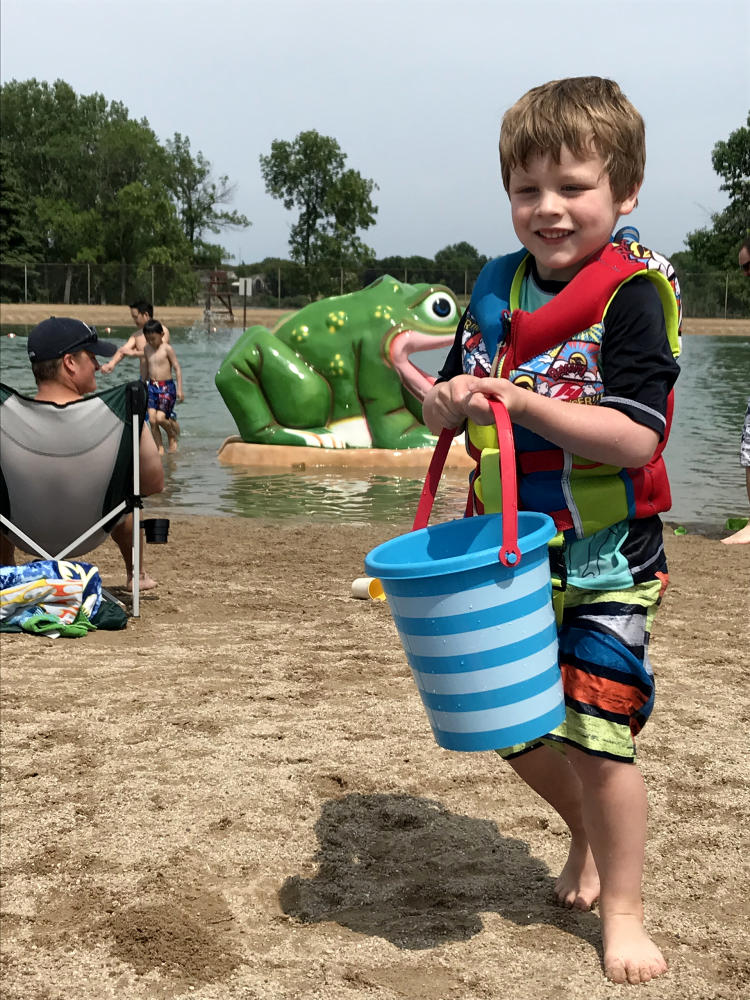 What about enjoying a swim on a beautiful summer day? Ashwaubomay Park offers a man-made swimming lake, a great sandy beach area, diving boards, slides and toddler area. Admission is inexpensive and is $3-5 per person, with children 2 and under free (*Closed until the 2021 season due to COVID-19 concerns). Another great swimming option is Joannes Family Aquatic Center offering an outdoor waterpark atmosphere. Enjoy slides, a wading pool, diving boards and more! Plus, admission is only $3.50 per person.
5. Explore the city and county parks

A favorite for our family is exploring the area parks and playgrounds. We try to visit new ones whenever we find one and it is a great opportunity for fresh air, active play and family time! Greater Green Bay has many great parks for exploring, whether it's nature hiking or letting the kids climb and play on the playground. Pamperin Park, Voyageur Park and Green Isle Park all offer hiking or trail walking and nature space, as well as playgrounds for the kids. Barkhausen Waterfowl Preserve and Brown County Reforestation Camp have wetlands, wildlife and hiking trails to explore.
These are just a few of the budget-friendly or free summer activities in Greater Green Bay. There are so many affordable attractions to visit, summer festivals, farmers markets to visit throughout the week and outdoor activities to take advantage of, you can always find something for your family to enjoy! Check out the family fun section for more ideas and make sure to check out the calendar of events page too!