Its contagious spirit, personality and hospitality, make Green Bay one of the Midwest's top convention destinations. Here are just 9 reasons why planners love hosting their events in Greater Green Bay.
A Drive or Fly Destination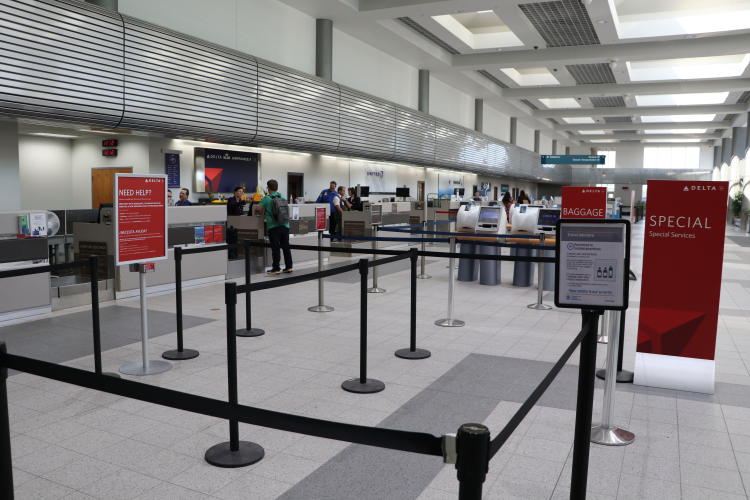 Green Bay is an excellent location for a Midwestern meeting. With highways that adjoin it to Chicago and Minneapolis, you'll see the beauty of Wisconsin on your journey to Green Bay. Wisconsin is America's Dairyland… so expect to see plenty of farms. Travel is easy with interstate and highways for your entire trip. Chicago is just 208 miles and Minneapolis a mere 279 miles. Too far to drive? Austin Straubel International Airport is just 15 minutes from the convention center, with direct flights from Detroit, Atlanta, Minneapolis and Chicago. You can also score seasonal directs from Denver and Orlando.
Variety of Event Spaces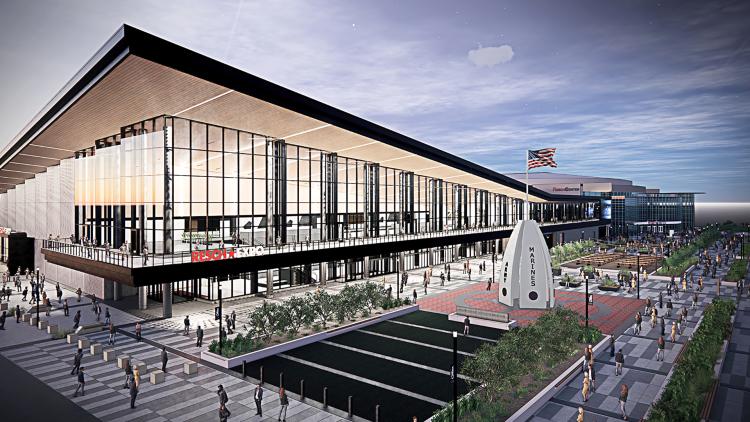 When it comes to your choices for venues, you've got more than a handful…as a matter of fact, you'll be surprised what the city offers. From the 80,000 square foot KI Convention Center, to the newly built 125,000 square foot column-free Resch Expo and the 10,000-seat Resch Center there are great choices for your big events. Want to go even bigger? Combine venues like the Resch Center complex and its neighbor…Lambeau Field.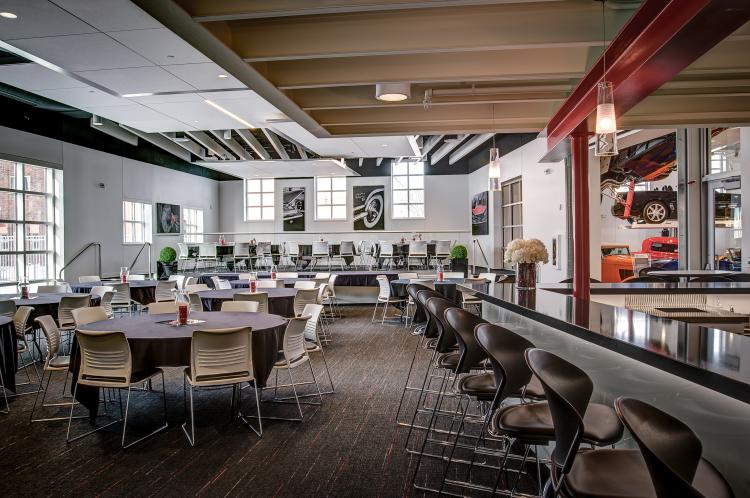 Options for small meetings can be found through Greater Green Bay. The Bemis Conference Center at St. Norbert College is a perfect educational meeting setting, or for a more casual, rustic setting why not meet surrounded by the steel horses at Olde 41 inside Vander Vest Harley-Davidson. And if your group loves cars, meeting among the 80+ vintage rides at The Automobile Gallery is a must-do.
Local-style Teambuilding
Getting out of the boardroom for team building is something that's added to many visits to Green Bay. Rent kayaks at Pete's Garage and launch into the Fox River for a sunset paddle or hop on bikes from Broken Spoke for a spin on the scenic Fox River Trail. Thornberry Creek at Oneida (the official golf course of the Green Bay Packers) is the perfect pick for a golf outing.
Related: Golf Greater Green Bay
Free Planner Services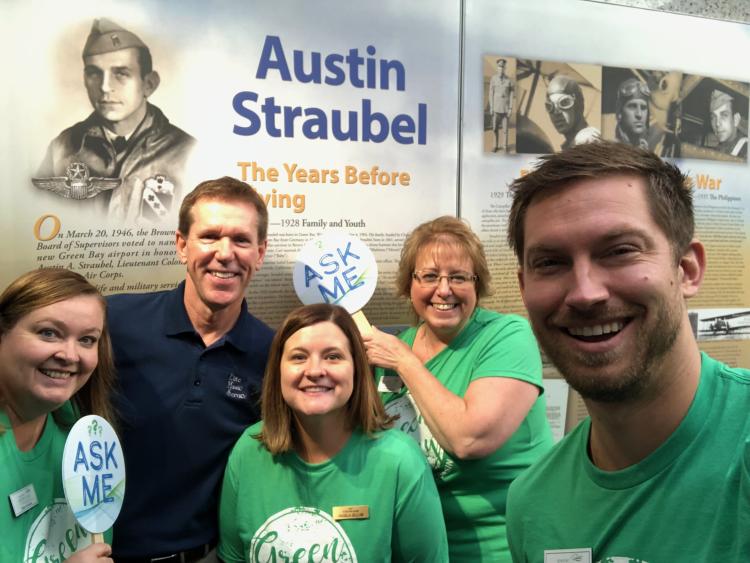 The Greater Green Bay CVB has a full list of free planner services. The team will help you find local welcome speakers, provide on-site assistance for event check-in, concierge services for dine-arounds and connect you with local, conference-friendly service vendors to make your event spectacular. Also available is the CVB's own housing program. Operated by CVB staff, conference housing is made simple for you and your attendees. The CVB marketing department offers press release distribution if your event is open to the public and needs local promotion.
Fun Offsite Activities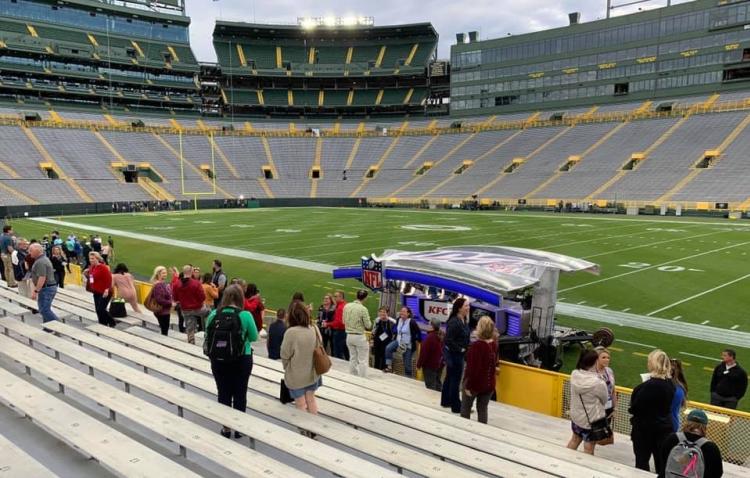 If your group likes to step out of the meeting room and get out into the community, places like the Green Bay Botanical Garden, the National Railroad Museum and Lambeau Field will fit the bill. All have meeting space, but why not offer a cocktail hour with a concert in the garden, a football-themed party or an American history trivia night to your attendees? These spaces will make your event stand out and be memorable.
Delicious Midwestern Food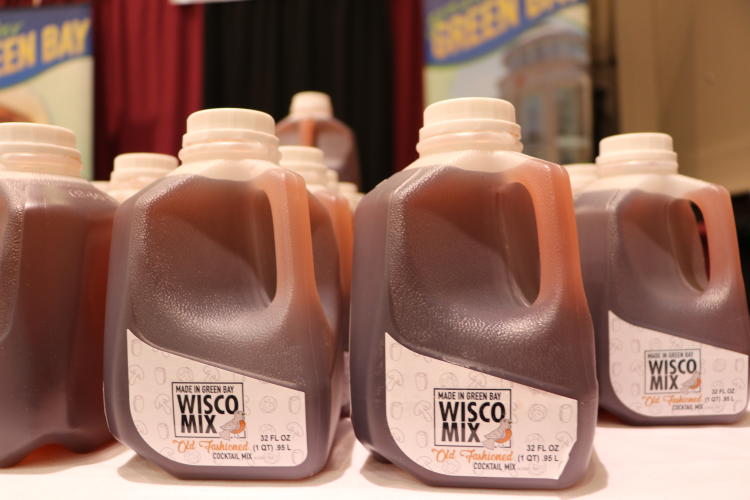 Local wineries, breweries, chocolatiers, custard makers, bakers and cheesemakers are eager to work with event planners to showcase their products. You can incorporate our makers on your trade show floor, at a special event, as a pop up during a bus tour or in one of your planned meals. Be creative…your attendees will love it.
Experience Green Bay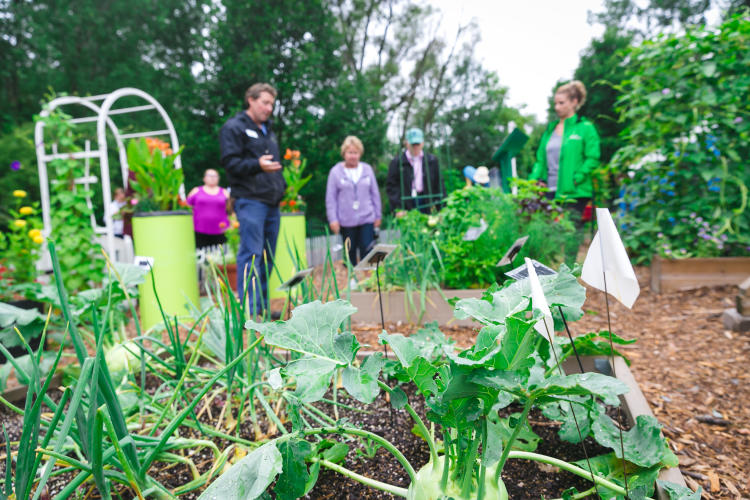 Groups that love to get out and see the city together have fun options like Green Bay Signature Experiences. From stepping into the history of the local Native American tribe at a longhouse, to strolling in a vineyard and hearing direct from the winemakers themselves, already created group-friendly experiences check off those boxes on your list.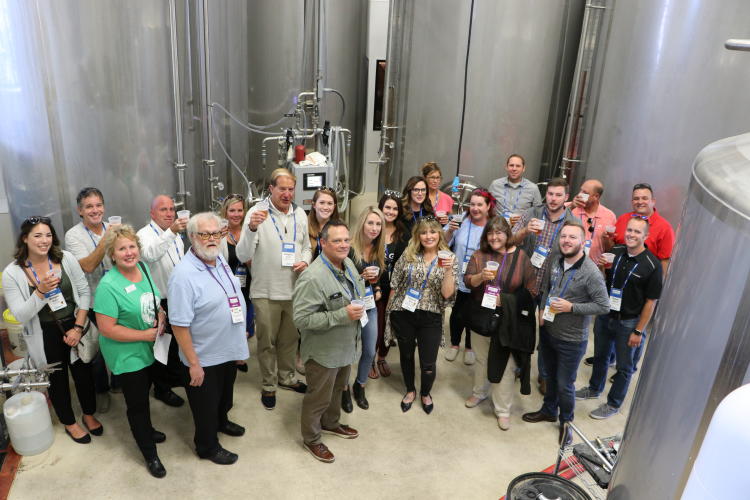 Brewery tours will introduce your attendees to the flavors of the city. From a microbrew like Stillmank Brewing to larger brewers like Badger State Brewing, your group will love the variety of tastes. In addition, the CVB offers a guided city tour that is perfect for small groups including spouses.
Giving Back for Good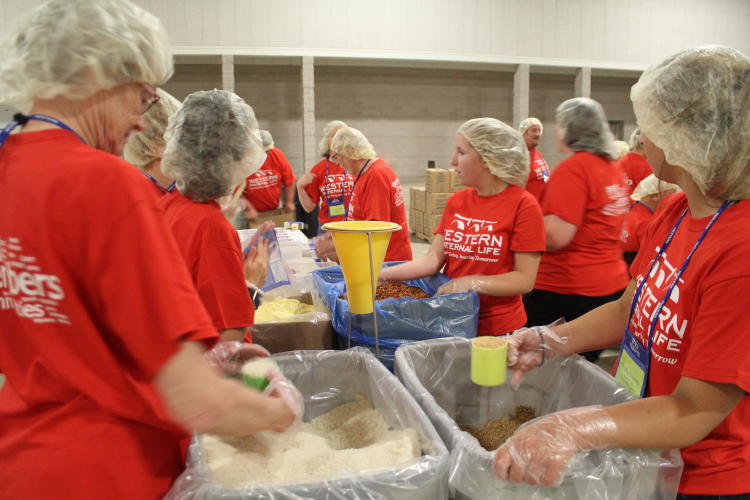 Incorporating social responsibility into your event is easy. CVB Convention Services will connect you with organizations within the community that are looking for support. Food banks, Habitat building programs, back to school projects, educational/faith-based outreach and non-profits focusing on the welfare of the community are all great options for service projects.
Perfect Family Bleisure!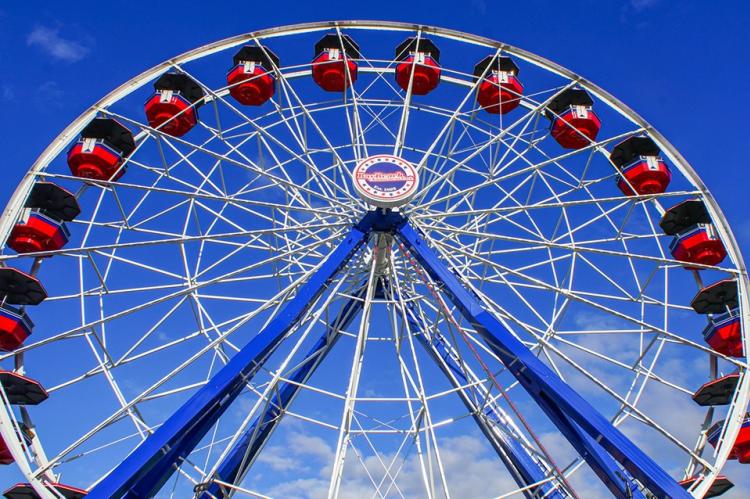 Sometimes it's nice to have the family with you when you're traveling for work. Green Bay offers year-round fun for the kids and your spouse. Whether it's renting wheels and biking the Fox River Trail (which happens to be ½ block from the convention center) or riding all day at Bay Beach Amusement Park, we guarantee the kids are covered. Scenic adventures like Bay Beach Wildlife Sanctuary, Barkhausen Waterfowl Preserve, NEW Zoo & Adventure Park or Wequiock Falls (one of the county's two waterfall spots) all offer trails and a great glimpse of Wisconsin beauty.
Related: Bleisure Travel Guide to Green Bay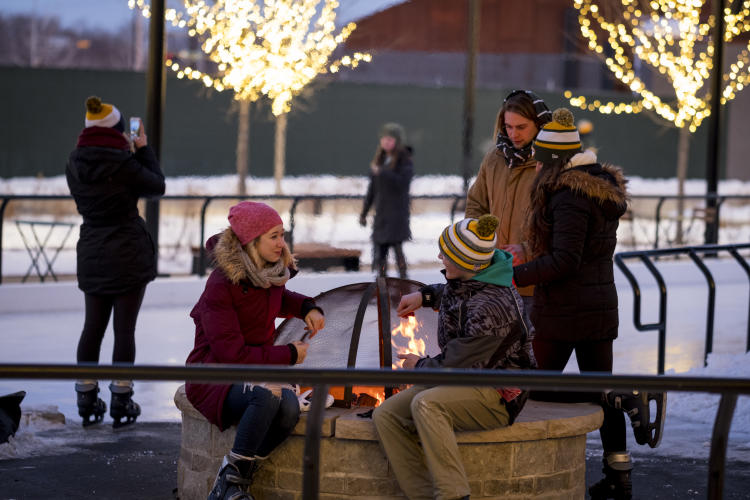 Wintertime will have the family tubing down the three-story Ariens Hill at Titletown or fat tire biking and cross-country skiing at Brown County Reforestation Camp. Heading inside, a visit to the Neville Public Museum or a show at the historic Meyer Theatre are great choices.