From winter recreation and live entertainment to an emerging culinary scene and cultural events, we've got the recipe for you to plan a vacation and explore the city that football made famous.
1. Sports Fans Haven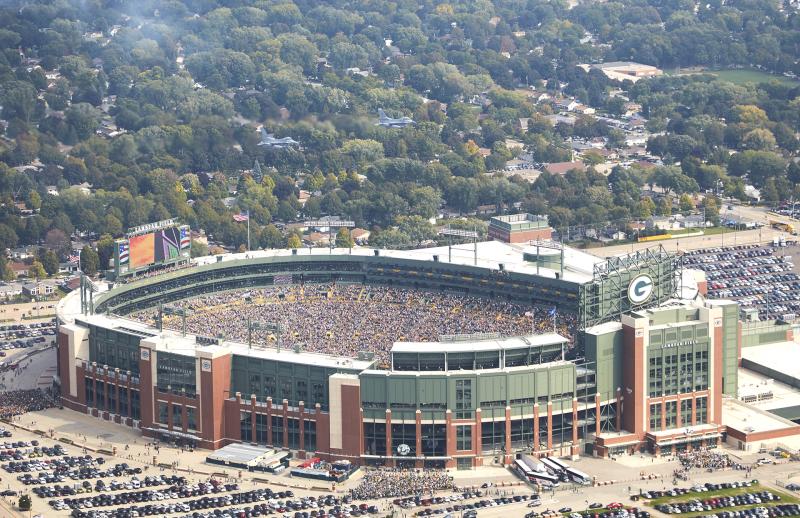 Photo by: Green Bay Packers (Lambeau Field Fly Over During National Anthem)
Green Bay is home to the Green Bay Packers and a variety of other sports teams that thrill fans throughout the year.
Lambeau Field is one of the most storied and hallowed stadiums in the United States, and the Green Bay Packers are the only team in the National Football League to be owned by the fans. Consistently ranked #1 for the "fan experience," Lambeau seats 80,000 Cheeseheads. Curiously enough, we could fill another stadium with the number of fans that are on the season-ticket waiting list. The team has season ticket holders in all 50 states and many different countries! Public tours of the stadium are available year-round, except on game days.
From Training Camp to the Playoffs, you can catch the energy the football team brings to the city from public practices, tailgate parties and autograph signings to taking the stage at Lambeau Field every home game.
The rest of the year, you can catch more sports to get your fill in from hockey and basketball to baseball and soccer.
So, for those in search of a great game, Green Bay's got you covered.
2. Beer & Cheese Lovers Paradise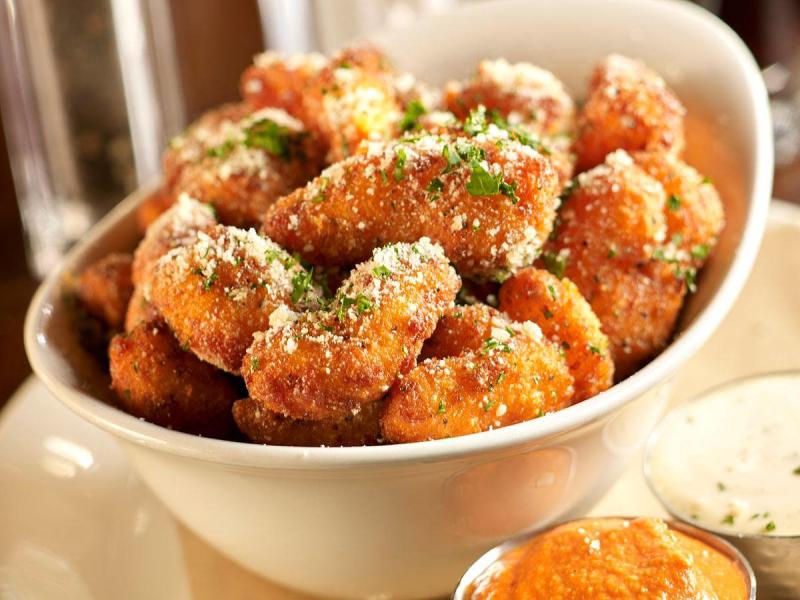 Deep-Fried Cheese Curds at 1919 Kitchen & Tap
Known as "America's Dairyland," Wisconsin produces more than 3.37 billion pounds of cheese each year. Greater Green Bay has it's own rich history of cheese-making, satisfying local tastes and cheese lovers from across the country.
A mystery to some, but irresistible to those that have tried them. Cheese curds are the finished product of cheddar before it is made into blocks. The curds are mild in flavor and squeaky to the teeth when fresh.
While large manufacturers don't have 'cheese tours', some family-run cheese shops have viewing windows where you can see the equipment used to make their products. Locally-made small-batch cheese samples can always be found on the counter. Cheese can be shipped as a gift or straight to your home, but purchasing cheese curds for the car ride as you explore the city is a must!
While dining around town, deep-fried cheese curds can be found on restaurant menus across the region.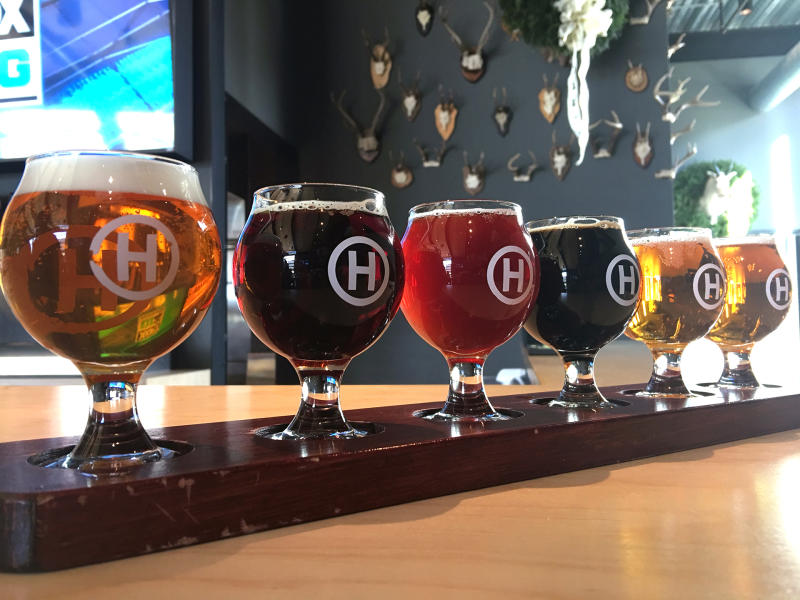 Pictured: Flight of Beer at Hinterland Brewing
The perfect pairing to any kind of cheese is local Green Bay craft brew. Shortly after Thrillist named Green Bay an untapped beer city on the brink of exploding, Greater Green Bay has ensured this prediction came to fruition. There are currently seven craft breweries overflowing with success (and suds), located within a few miles of each other.
Each brewery has its own story to tell, with some truly unique characteristics to provide beer lovers something special when visiting their establishments and drinking their creations.
You'll want to create your very own Green Bay Beer Trail during your visit to experience all the local flavors.
3. The Perfect Family Destination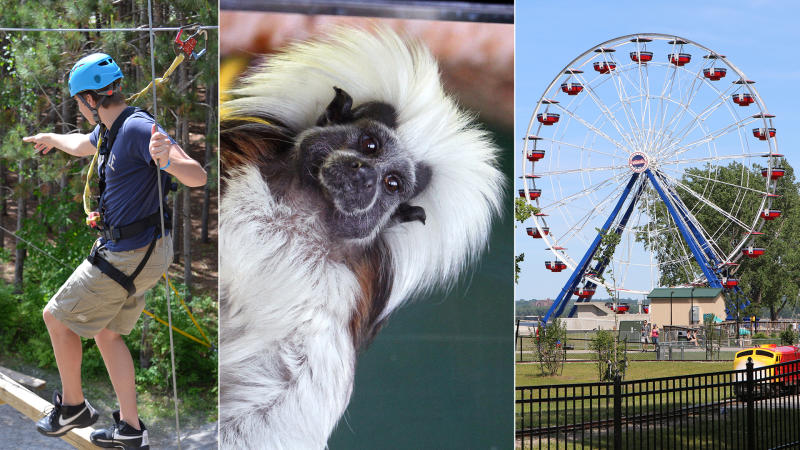 Green Bay Family Fun - Pictured: NEW Zoo & Adventure Park, Bay Beach Amusement Park
Green Bay is THE place for a family-friendly vacation. The area offers numerous attractions that are sure to provide days' worth of fun and learning.
From animal encounters, amusement rides and water park fun to museums, signature experiences and interactive activities, we've got fun in store for the little ones, teens, parents, grandparents and everyone in between. By the time you leave, you will be filled with memories from your family vacation in Green Bay.
4. Festivals Galore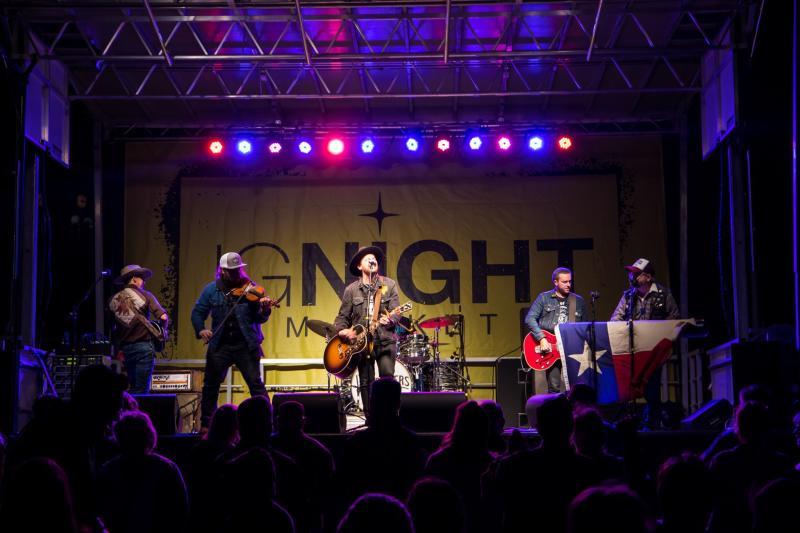 Pictured: igNight Market
Summer and fall are a great time to visit if you enjoy a great festival. From farmers markets, outdoor summer concerts to Oktoberfest, apple picking and fall colors, Green Bay sure knows how to gather people to celebrate all it's flavors any time of year.
Head over to our calendar of events to start planning your getaway to Greater Green Bay around some of the top can't miss events. If you'd like to stay up to date on upcoming events and activities, be sure to subscribe to our monthly newsletter.
5. Explore History, Culture & The Great Outdoors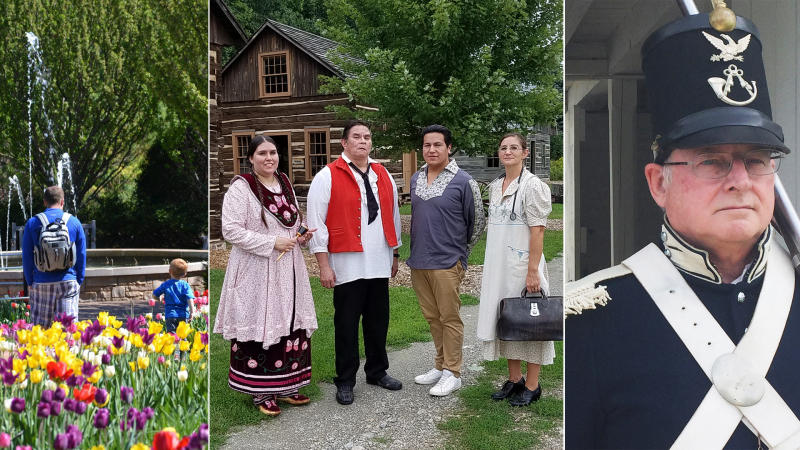 Pictured: Green Bay Botanical Garden, Oneida Nation, Heritage Hill State Park
A trip to Green Bay is one where you can immerse yourself into a plethora of exploration. Hit the trails and discover the waterfalls, explore history and heritage, explore the arts, tour the city murals and so much more!
If you are looking for a guided experience, explore Green Bay Signature Experiences for exclusive, hands-on opportunities to immerse in everything Greater Green Bay has to offer!
Order or download your Official Destination Guide and start your planning to explore and indulge in non-stop fun in Greater Green Bay this year.