This year, March Madness runs from March 14th to April 3rd, which means you have about three weeks' worth of games to enjoy! Are you ready to grab a barstool in front of the big screen at some of Green Bay's best sports bars and cheer on your favorite team?
Wondering where to go to cheer on your favorite NCAA team as they compete to win it all? Here are some of our favorite places in and around Green Bay where you can watch your bracket either hold strong or totally fall apart:
You can't go wrong with Stadium View if you want to watch your favorite game — or pregame before a home game. For March Madness, they're going to be making it extra fun. Order Miller Lite or Vizzy Hard Seltzer while you cheer on your team, and you will get a chance to earn prizes. The grand prize is a trip to Nashville! Of course, we're not in the business of promoting other cities, but I think we can all agree that going to Nashville would be pretty cool.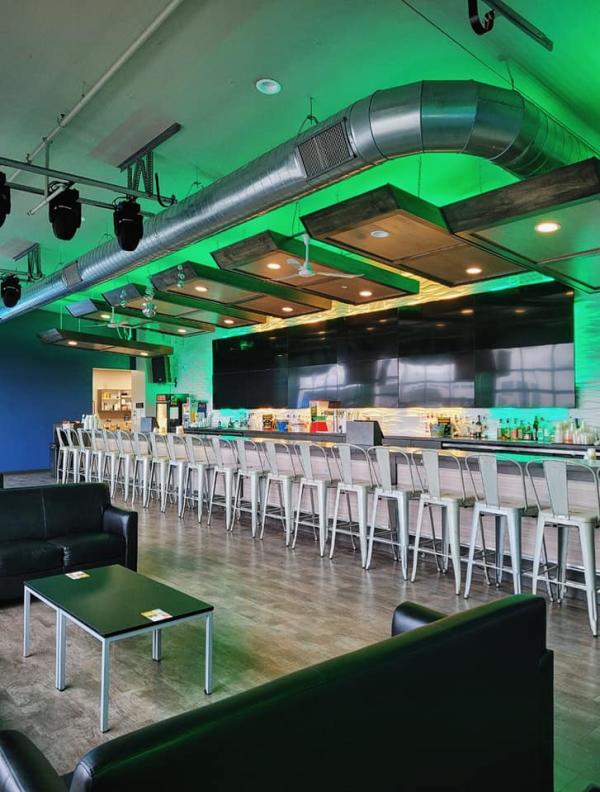 Anduzzi's Sports Club is another gameday favorite among locals and visitors alike. They're located just a few short blocks from Lambeau Field, which means they know a thing or two about hosting a whole bunch of sports-obsessed fans. During March Madness, you're going to be able to watch every game live on their 20+ big screen televisions, and they'll also be offering drink discounts, prize giveaways, pizza specials, and more!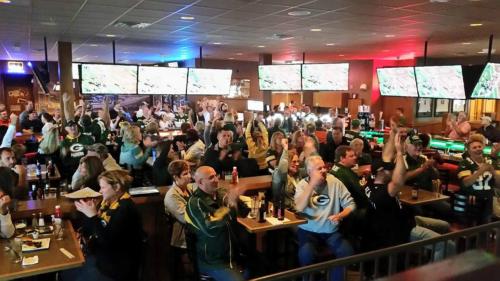 If a cozy neighborhood brewery is more your speed, try Narrow Bridge Plate & Pour in Howard, a suburb just northwest of Green Bay. They have dozens of beers on tap, an elevated food menu, and TVs on every wall. Plus, they're doing an initiative called "March Matters" for the entire month. Just write the name of your favorite charity on the back of your receipt and they'll send them a check for 30% of your bill before taxes and fees!
Let's stay on the topic of breweries for a second, because we want to talk about a brand new brewery that just opened in De Pere called Cocoon Brewing. This place is awesome and it would be perfect for taking in March Madness games. The main taproom has plenty of TVs for watching the game, or you can grab your crew and rent a cocoon! These thoughtfully curated spaces are perfect for cheering as loud as you want for your fave team!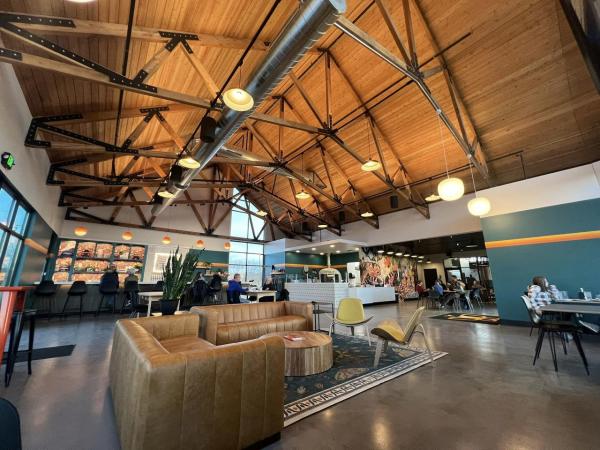 Heading downtown? Stop at Ned Kelly's Pub and watch the game with people who know how to appreciate a good beer. They have over 100 beers on tap (yes, you read that right) so it's the perfect place to find a new favorite. Try a flight of four while you watch the game! If you want to plan your drinking strategy ahead of time, you can see their full beer list here, and you can even filter by SRM value (color), IBU level (bitterness), and RateBeer.com rating!
Poke the Bear is a sports bar and restaurant that's located inside the Hotel Northland, just a block north of Ned Kelly's Pub. This is another great place to consider as you map out your March Madness viewing strategy for three main reasons: 1) they have plenty of TVs, which is pretty important; 2) they have amazing food, like their gaufrette chips with bleu cheese sauce; 3) and finally, they make one heck of a good Wisconsin Old Fashioned. Enough said?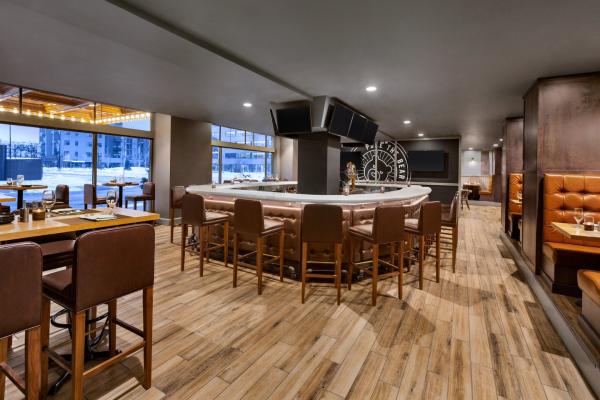 We hope this list inspired you to head to Green Bay for March Madness! Which place are you going to try first? Let us know over on our Facebook page!

And, if you're thinking about planning an off-season guy's trip to Green Bay, we have the perfect itinerary for you – along with a sweet story about a dad, his two sons, and a Stroganoff Burger that may or may not have been too much to handle in one sitting. Check it out here.