Who's ready for a sugar rush? With an abundance of bakeries, ice cream parlors, and candy shops scattered throughout Green Bay, it's hard to pick just one place to indulge in a delicious treat. But fear not, we've done the very difficult work of touring some sweet spots and sampling some of the yummiest treats in the area you know where to go when your next sugar craving hits!
Chocolate & Candy
Beloved by generations of Green Bayers, Seroogy's delicious history dates all the way back to 1899. This family-owned business is known for its homemade chocolates, meltaway chocolate bars, and signature chocolate-covered cherries. If none of those tickle your fancy, don't worry - there are about a hundred other treats to try at both their Ashwaubenon and De Pere locations, from fudge to nuts to caramels and everything in between! 
The Candy Bar may be the "new kid" on the block when it comes to candy stores in Green Bay (they opened their Suamico store in 2019). But Jerry and Kaye, owners of The Candy Bar, have been a honing their candy-making skills since the 1980s. In addition to classic caramels, fudge, and chocolates, The Candy Bar also has a wide variety of retro candies so you can get your sugar fix with a side of nostalgia.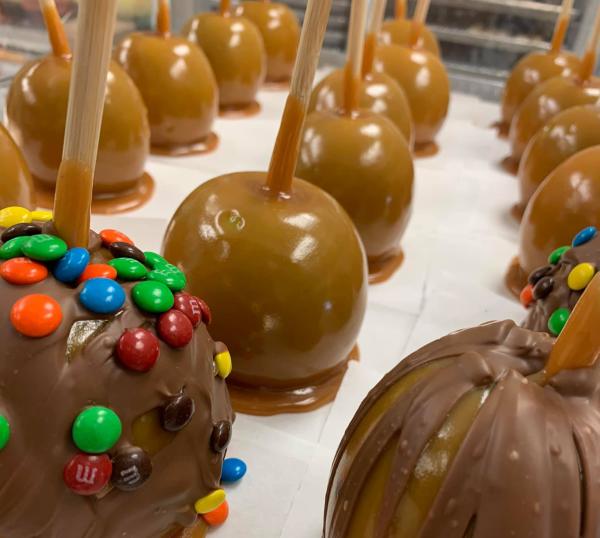 "The candy people dream of" is what you'll see written on the sign outside Beernsten's on North Broadway in Green Bay, and we can't say they're wrong about that! Beernsten's Candies began its long candy-making tenure in 1925 when Henry Beernsten opened the first store right in downtown Green Bay (just across the street from its current location). Today they are a third-generation family-owned candy store making turtles, truffles, chocolates, fudge, brittle, caramels, and more.
Ice Cream
Zesty's is a staple for any northeast Wisconsin ice cream lover. Their custard is made fresh every day with three flavors to choose from (chocolate, vanilla, and the flavor of the day). With a variety of options and toppings to choose from, Zesty's is the perfect spot for a refreshing dessert on a warm summer day. Stop by their De Pere location on Riverside Drive and enjoy your cone as you stroll along the Fox River Trail.
Okay, gelato isn't technically ice cream, but if you're looking for a treat that's just as good, try Sara's Artisan Gelato. Green Bay local Sara Santaga has true Italian expertise — she completed training at the Carpigianio Gelato University in Italy! She handcrafts every single one of her over 30 gelato recipes using traditional Italian techniques and Wisconsin milk. So, if you're looking for a sweet, authentic taste of Italy, visit her Ashwaubenon shop today!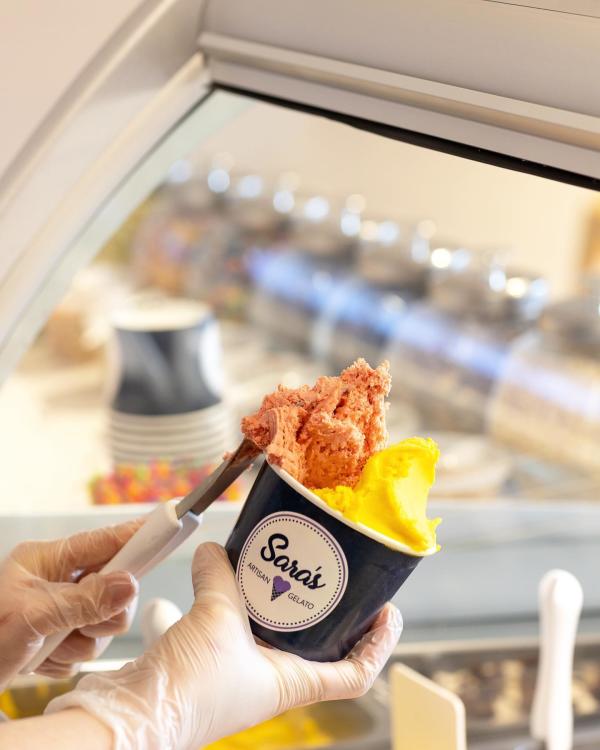 Bakeries
Voyageur's Bakehouse keeps its mission simple - bake great bread and bakery items made with high-quality ingredients and give the community a beautiful place to gather and enjoy. Since their grand opening in 2020, they've succeeded in that mission, bringing freshly-baked sourdough bread creations to Green Bay (and often selling out faster than you can say "brioche")! If you're looking for a chill place to satisfy your sweet tooth, check out Voyageur's The Bakehouse cafe, where you can enjoy delectable bakery items like cinnamon rolls, pain au chocolat, and sweet seasonal specials.
With over 100 awards in the baking industry, Uncle Mike's really is Green Bay's king of kringle! This family-owned bake shop is known for its out-of-this-world kringle and its huge variety of treats, including donuts, cookies, cakes, brownies, bars, and even some delicious gluten-friendly options. If you're looking to start your morning off on the sweet side, stop by either their De Pere, Green Bay, or Suamico location for the perfect breakfast treat and a cup of Colectivo Coffee!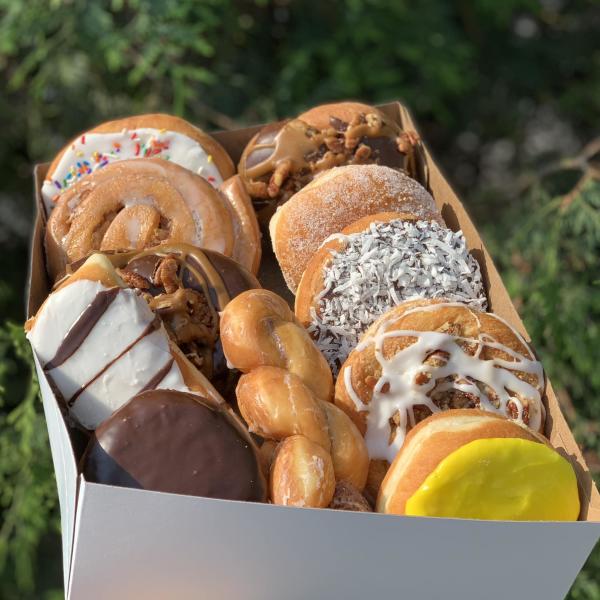 Cake
McKayla Marie Sweets is a charming bakery in Ashwaubenon that specializes in beautifully decorated cakes, brownies, bars, cookies, cupcakes, macarons, and tarts. Owner and bakery chef McKayla Marie earned her degree in Baking & Pastry Arts from the Culinary Institute of America in New York. She  worked in luxury restaurants and cafes before returning to her hometown of Green Bay to start her own bakery. You don't need a special occasion to order one of her cakes! Our personal favorite? The Funfetti Cake topped with blue macarons! 
Bake My Day is another standout Green Bay bakery with an artful approach to cakes and bakery items. Open since 1999 and family-owned and operated, Bake My Day creates made-from-scratch cakes and cupcakes in eleven different flavors, including classics like chocolate and marble, as well as cherry, amaretto, poppy seed, and more! They also boast "the best brownies in town," cookies, muffins, cinnamon rolls, and light and flaky turnovers. 
One Last Recommendation…
If you grew up licking the spatula (guilty), you are going to love The Dough Shop. You can find this yummy edible cookie dough shop in Ashwaubenon, just down the road from Lambeau Field. Or, you can find their food truck at the Famers' Market on Broadway on Wednesday nights and other Green Bay Food Truck Coalition events. Plus, you can feel good about chowing down on this delectable dough because 100% of the tips collected each day are donated to various local non-profits!
So, where will you sweeten up your day?
From classic bakeries to specialty chocolate shops and everything in between, we hope we've given you a little inspiration when you go to grab your next sweet treat in Green Bay!