These healthy restaurants in Green Bay have delectable offerings for every diet, including gluten-free, vegan and organic fare — all while wowing your palette!
We know, we know. Wisconsin in the land of beer, sausages and frozen custard! And trust us, we've got the beer halls and custard stands to prove it. But that doesn't mean there's not a place to get healthy food in Green Bay. Dining options in the city can accommodate all types of dietary needs and preferences, whether you're looking for all organic options, or you're vegan, vegetarian or gluten-free. These healthy restaurants in Green Bay have delectable offerings for every diet — all while wowing your palate with mouthwatering flavors.
Vegan and Vegetarian
Start your day the Kavarna way when you grab a latte and a vegetarian breakfast. May we recommend the hummus toast or the tofu scrambler wrap? And how about the inventive drinks? We love the honey lavender latte and the caramel pistachio espresso. For a vegan option, choose a plant-based milk. If you're dining with meat-lovers, don't worry; they can order a deli sandwich made fresh with Usinger's deli meat and Cudahy bacon.
In addition to being a plant-based haven, Kavarna works almost exclusively with local producers like Twin Elms Gardens and SLO Farmer's Co-Op, plus a variety of local farmers' markets. Plus, Kavarna's coffee is roasted in-house in a net-zero electric drum roaster. So, you can feel good about your environmental impact — both with the food you pick and the coffee you drink.
Over at another healthy restaurant in Green Bay, á'Bravo Bistro, seasonal food is also on the menu, with a decidedly healthy twist they refer to as "primal dining." Vegans can try the ratatouille, made with roasted eggplant, summer squash, red pepper and tomato in a red wine tomato sauce and topped with basil olive oil spring greens. Vegetarians, perhaps you'd like a caramelized sweet potato salad, with roasted sweet potatoes, spring greens, red onion, fresh mozzarella, kalamata olives, pepita seeds and parmesan with honey balsamic vinaigrette. The menu also offers a nice selection of gluten-free options, including cauliflower flatbread for sandwiches, or a Thai peanut sauté with chicken.
a'Bravo Bistro: 2069 Central Court, #77, Green Bay
Kavarna: 143 N Broadway, Green Bay
Gluten-Free
It never hurts to pull a little gluten out of your diet, whether you're a person with celiac disease or not. Graystone Ale House caters to both pro- and no-gluten diners with traditional pub fare, almost all of which can be made gluten-free. It has the largest selection of gluten-free offerings in the area. Try their specialty sandwich, a pulled pork Cuban, or opt for something lighter like a margherita pizza on a cauliflower crust. And if it's a game day, you can hop a shuttle over to Titletown after you eat!
For those of you on stricter gluten-free diets, FreshKIND Kitchen has no gluten on the menu at all — nor is that staff allowed to bring snacks with gluten into the restaurant. The fast-casual shop focuses on rice, grain and salad bowls, chock full of good-for-you ingredients like roasted sweet potato and black bean salsa. FreshKIND is really the epitome of the idea that eating healthy food from local providers in Green Bay while on the go doesn't have to be a gargantuan task.
Graystone Ale House: 3711 Monroe Road, De Pere
FreshKIND Kitchen: 227 N. Washington St, Green Bay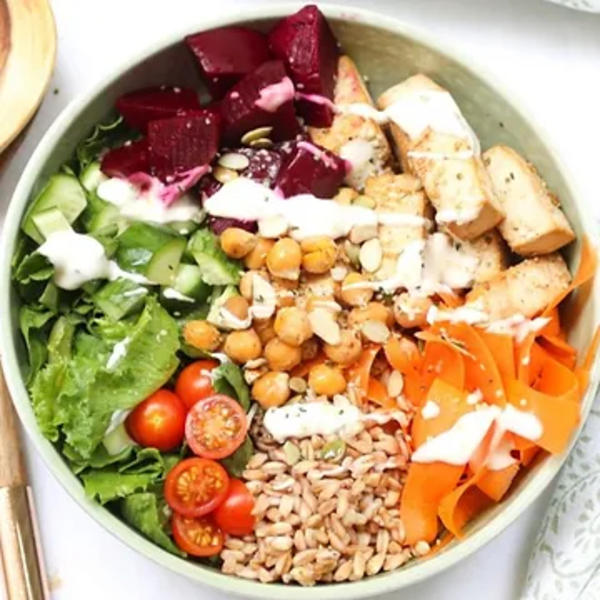 Organic
The Farmacy is one of the newest healthy restaurants in Green Bay — it just opened in January this year. But it's already making a splash with its healthy, organic meals like beet paninis and rainbow ramen bowls. The menu is all grab and go, but without compromising on the quality of the food. Chef Lauren Posa designed the menu to meet clean-eating guidelines, and they've recently launched meal prep services to bring that magic out of the restaurant and into your home kitchen.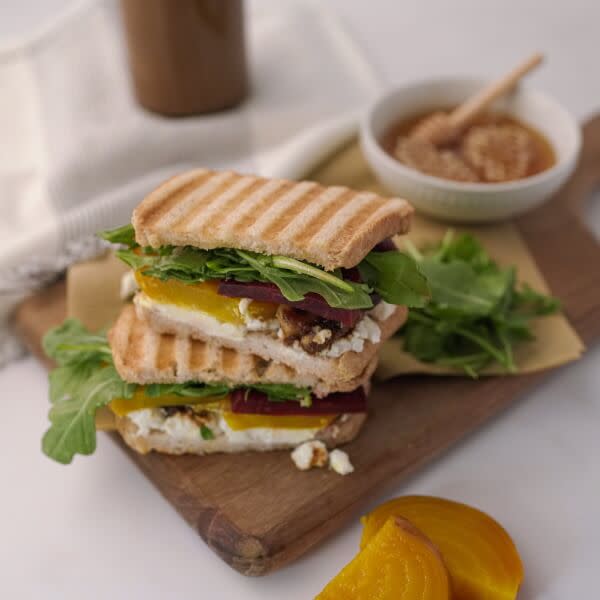 If you're looking for a dining experience that brings you flavors from around the world while still meeting organic standards, Chefusion is the place for you. The restaurant, run by Chef Tony Phillips and his wife Cathy, pulls together food the couple has experienced on their travels throughout the world — whether that's andouille paella paired with Mediterranean steak or Miyazaki beef from Japan accompanied by Yukon potatoes.
The Farmacy: 2515 W. Mason St., Green Bay
Chefusion: 307 N. Broadway, Green Bay