Even if you don't jump right in, there are so many ways to enjoy Green Bay's waters from the comfort of dry land.
Green Bay. The Fox River. Lake Michigan not too far off in the distance. Green Bay's origin story ebbs and flows with its waters, which continue to delight visitors today with stunning vistas and attractions that appeal to everyone, from families to girlfriends getting away to couples staying for a long weekend.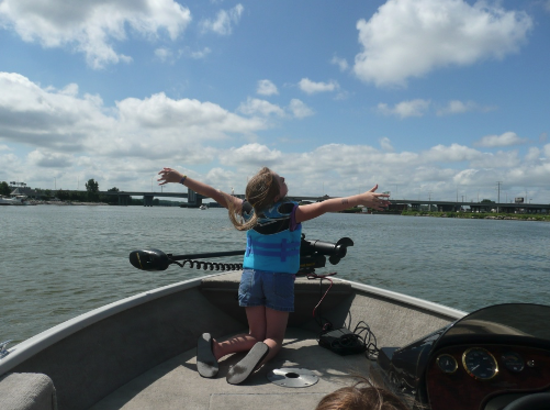 Family Fun
If you prefer your waterside views with a side of good, old-fashioned family fun, look no further than Bay Beach Amusement Park. Residing right alongside Green Bay, this carefree destination is brimming with rides, like the Zippin Pippin, one of the oldest wooden roller coasters around. Hit the Ferris wheel, take a ride or two on the merry-go-round and then get your fill of classic amusement park food.
The National Railroad Museum is situated on the Fox River and offers a paradise for all the train-loving members of your family. It includes over 70 train cars in all their bygone glory. Neville Public Museum, also on the river, will appeal to the history buffs and science aficionados, with its exhibits on Wisconsin history from the Ice Age to now and hands-on science experiences.
Walking Tours
Don't forget to pack your walking shoes, because these trails present some of the best water views you can find in Green Bay. CityDeck, which flanks the Fox River, is a quarter-mile promenade that will introduce you to Green Bay's downtown district, with the river on one side and historic brick buildings on the other. Lounge in the extra-large, built-in chairs or meander the landings as you appreciate the river's ambiance. The 25-mile Fox River State Recreational Trail starts in downtown Green Bay next to the river before reaching a one-time railroad corridor.
Live Entertainment
Leicht Memorial Park on the bank of the Fox River is the place to be in the summer, with its many outdoor concerts and family-focused events. For live music along with animals, rides and fair food standards, visit the Brown County Fair in August. Found next to the river, there's plenty of entertainment, including a tractor pull, rodeo and concerts galore.
Nature Scenes
Perhaps your waterside visit to Green Bay just won't be complete without nature, nature and more nature. We recommend making a stop at Bay Beach Wildlife Sanctuary, nestled near the waters of Green Bay. In addition to copious nature trails, you'll be able to view the sanctuary's many rescued animals, like owls, wolves and foxes.
The .64-acre Sunset Beach Park directly overlooks the rocky shores of Green Bay. It's an ideal spot for launching kayaks and canoes and is one of the best places in town to enjoy a picnic. Also on the bay, Ken Euers Nature Area contains over 116 acres of wildlife and pristine land to explore.
Shoreside Eats
Maybe your idea of perfection is sitting by the water, savoring a fantastic meal. Luckily, Green Bay has no shortage of these locales. On the Fox River, Hagemeister Park boasts an impressive 4,000 square-foot patio that features a heated canopy when the weather turns cool. It also serves up a large selection of Wisconsin brews along with epicurean staples of our state, such as Bavarian pretzels and cheese curds.
Next, head down the river to Fox Harbor Pub and Grill, which provides flawless water views (complete with piers to pull up your boat), and it's mere steps from the Fox River Trail if you're coming by bike. The extensive menu features apps (pulled pork tacos!), sandwiches (smoked brisket cheesesteak!) and lots of seafood.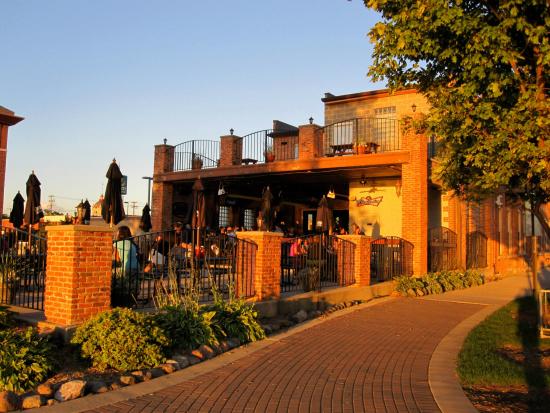 For an eating experience that's focused on wine, go down-river to Studio 1212. This posh café features a pretty patio and expansive windows that allow for sweeping views of the water. You won't be able to resist the craft cocktails, fresh food (like Italian skillet stuffed mushrooms and the black bean burger), and, of course, the surprisingly long wine list.  
Make a Splash
Surrounded by spectacular waterways, Green Bay offers many ways to get on the water. Find the perfect boat tour for your crew.