The weather is absolutely PERFECT for a two-wheel adventure in Green Bay! So, grab your bike and a water bottle and let's go for a ride!
Are you at your happiest when you're on your bike, cruising around and exploring new places? Well, then this post is for you, my friend! Green Bay is *the* place to plan your next solo or group bicycle adventure. Whether you prefer a scenic trail for a long-distance ride or a more rustic terrain to test your off-road skills, we've got you covered. 
But first, let's have a quick chat about Green Bay's bike shops. If you need anything while you're here, don't panic. Instead, stop into Pete's Garage or Broken Spoke Bike Studio. The people who work at these shops know everything there is to know about bikes, and of course, they have an impressive selection of bikes and bike accessories. Even if you don't technically need anything, it's probably worth stopping in just to browse! 😉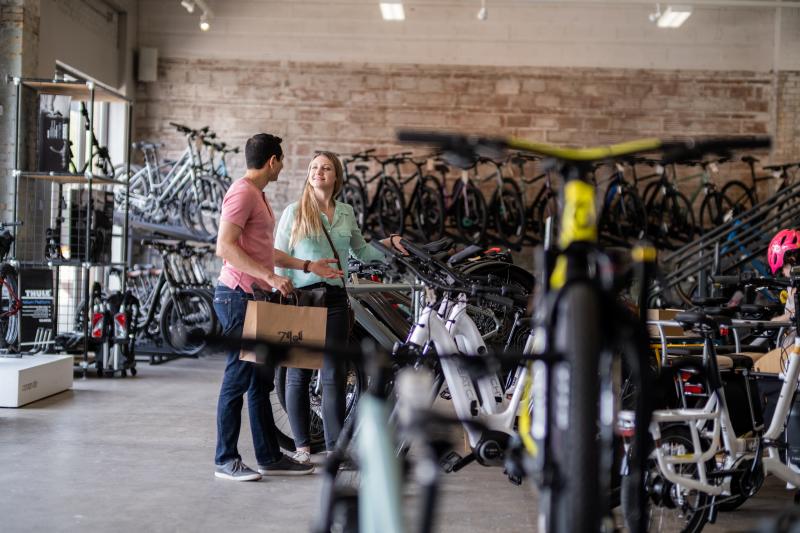 Ok, so now that you have your bike and your gear all ready to go, let's hit the trails!
With over 1,500 acres to explore, this place is like a massive playground for outdoor enthusiasts. There are 19 miles of trails designed for mountain biking, and in the winter, they're carefully groomed for fat tire biking.
Park near the trailhead, which is located just south of the main entrance to the NEW Zoo. The lodge near the trailhead has restrooms and a pay station for purchasing permits (required for any rider 16 and older). The biking trail is open from 8am to sunset year round.
The Fox River State Recreational Trail is one of the prettiest places to enjoy a bike ride, no matter what time of year you visit. This 25-mile long rail trail follows the Fox River from downtown Green Bay south to Calumet County. The first 11 miles of the trail (from Green Bay to De Pere) are paved asphalt and the remaining 14 miles are crushed stone.
Just like the Brown County Reforestation Camp, all cyclists 16 and over will need to purchase a trail pass. You can buy your passes ahead of time online or there are handy little envelopes to deposit your payment at the trailheads. The trail is open from 6am to 11pm year round.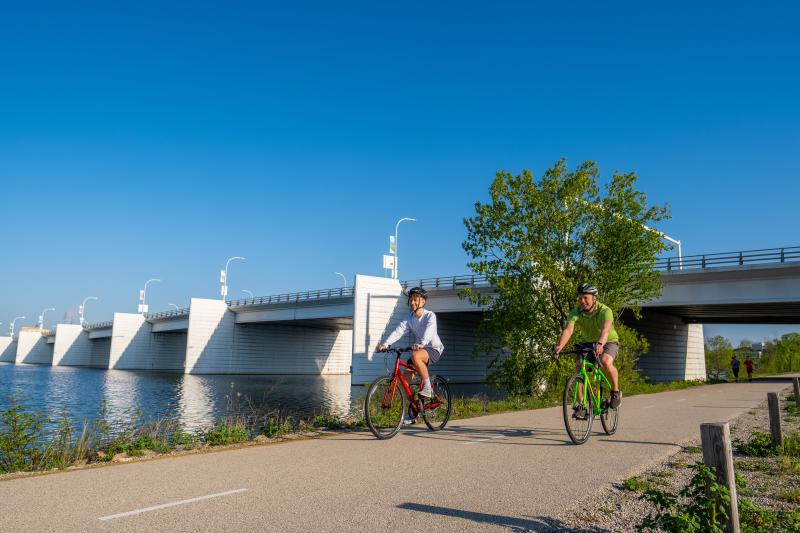 This is another really long bike trail, so if you're into endurance rides or you just want to spend a few hours taking in the sights, this is the trail for you. It's over 83 miles long, and the best place to access it is at the eastern terminus of the trail, which is located on Lakeview Drive in Howard.
The trail is entirely crushed stone, and it is open from 6am to 11pm year round. All riders age 16 and up will need a state trail pass. Annual and day passes can be purchased through the Wisconsin Department of Natural Resources' website or you can buy one at a trailhead.
If you're not in the mood to ride on flat, paved trails, head to Baird Creek. Here, you'll find several mountain biking trails to challenge you! They're not as long as some of the others in Green Bay — all of the trails are two miles or less —  but they do offer a bit more variety.
There are single and double track (hikers and bikers) trails, and both feature some more "technical" sections that will have you navigating rocks, roots and even the occasional creek crossing! If you're a more adventurous rider, this is the one you'll want to check out.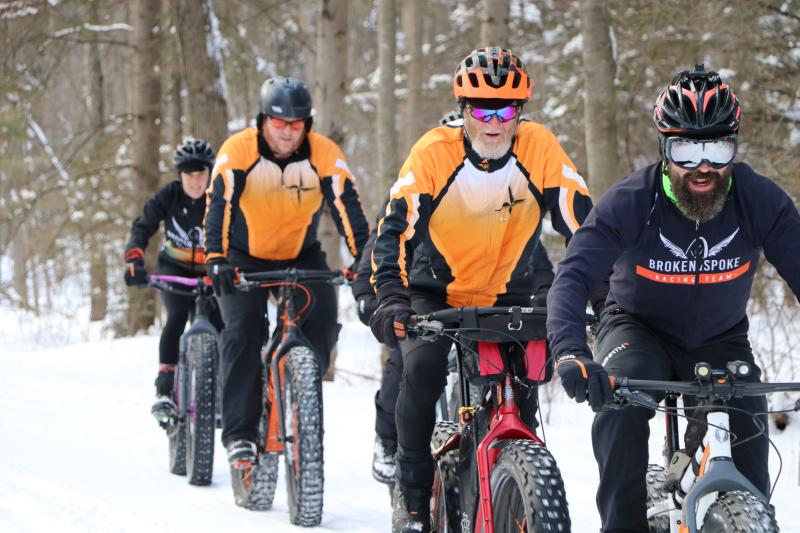 This is even more of a hidden gem for off-road mountain biking, so if you're up for something a little bit different, this is a trail you'll definitely want to check out. This wooded trail forms a loop that comes in at just over two miles, and it features some really fun hills and turns.
This trail is also used by walkers, so just be careful if you decide to take your bike there. In the fall, the mosquitos can be a little bit annoying (you are in the woods, after all) but you just have to go fast enough that they can't catch you. If you are visiting in the winter and you have a fat bike, be sure to come do a few laps. It's really fun and — bonus — it's a lot less crowded!
If you've done these rides or you want to find more options, you can always head on over to Map My Ride, where you can find 20 other popular routes or create your own!
Let's enjoy some time outdoors before the snow starts to fall. Plan your fall getaway to Green Bay and see why we say that we are "Beyond Legendary." You can download a digital copy of our most recent copy of our Destination Guide here!