Your kiddos are getting older, which means it's the perfect time to plan a memorable family vacation. We've compiled a list of must-see destinations in Green Bay that will help you make the most out of your stay with your tweens!
Accommodations:
"Alexa, where can I stay in Green Bay that has a water park?" 
Look no further - Tundra Lodge Resort is home to Green Bay's largest water park, and we're not just talking about a pool and slide…
✅ Three story, 30,000-square-foot aquatic playground with massive water dump bucket
✅ Two 500-foot water slides
✅ Pool area with ropes course and basketball hoops
✅ Lazy river and hot tub (for parents to relax with a beverage)
✅ Outdoor splash pad and jacuzzi
When you're over the water, escape to the Gold Rush Arcade, which contains 70+ games and endless prizes. At the end of the night, head back to your rustic suite to get a good night's sleep and rest up so you're ready for all of your adventures to come!
Things to do: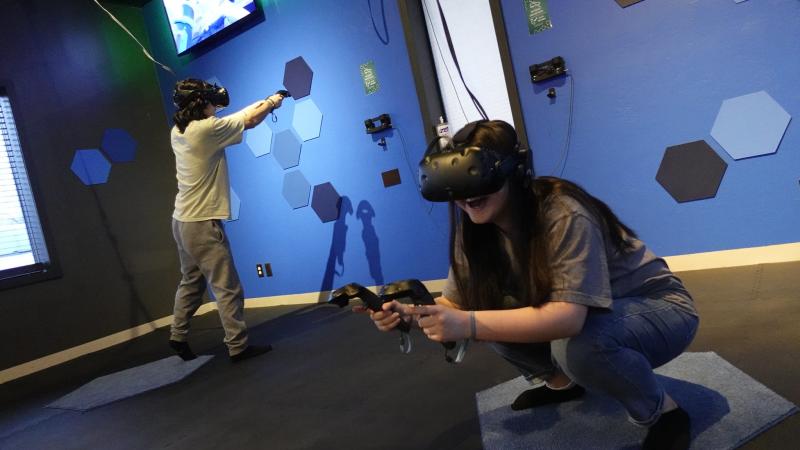 Do you have gamers in your family? This is the spot for you. If not… this is also a spot for you! 
Edge VR is Northeast Wisconsin's only Virtual Reality Arcade. With over 80 games to play, there really is something for everybody. If you are more of a daredevil, you can climb 100+ stories up and walk the tightrope. Looking for something more slow paced? Take a peaceful swim with whales and jellyfish!
This unique experience brings you into an entirely new world. Incorporating sound, touch, and sight, you become fully immersed into the experience. The best part? You can play with up to four players, which makes it a great experience for everyone in the family. 
Ranging from kids courses to adult obstacles, the New Zoo and Adventure Park caters to every age. Carve out some time during your stay to try out the zipline, obstacle race, and free fall through the park. When you're finished, take a tour through the zoo and animal enclosures via the canopy. It's an entirely new way to experience the zoo from a different vantage point!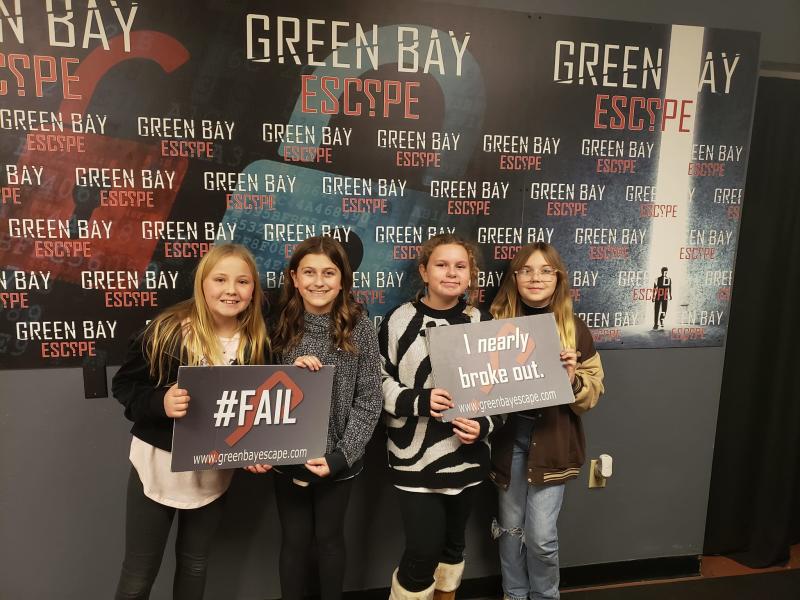 Test out your family's brain power and problem solving skills at Green Bay Escape! There are so many different themes and difficulty levels to choose from! There are plenty of kid friendly game rooms, or if you have older kids (16+) you can drop them off while you enjoy a nice dinner date! 
Lace-up your close-toed shoes and button up your plaid (kidding, you can wear what you want). Whether you're a seasoned axe thrower or a vet you'll find something to keep you entertained here. Toss some axes, dunk some mini basketballs, try your luck at some pinball, or try out a Buck Hunter game. Axe throwing coaches will show you the basics and give you some tips so you can hit the target… or come fairly close. 😉 Some other unique things about this place: 
✅ Outdoor space to take advantage of in the summer (corn hole, bow and arrows, etc.) 
✅ Local and veteran-owned business
✅ Fully stocked bar with local favorites like Grassy Place, Spotted Cow, and BRW-SKI
Gear up for a real life gaming experience unlike anything you've ever tried before. Laser tag at Urban Battlefield boasts a 13,000 sq ft, multi-story urban gamescape with battle sessions lasting 1 hour 45 minutes. That's a lot of action! Step into another world full of strategy, tactical skills, good-natured combat, and a fair amount of luck. Your kids will love it!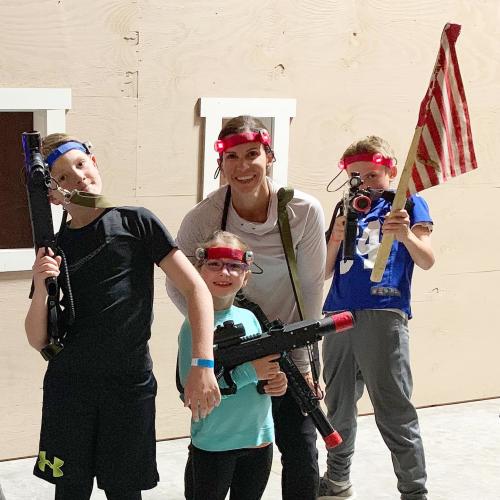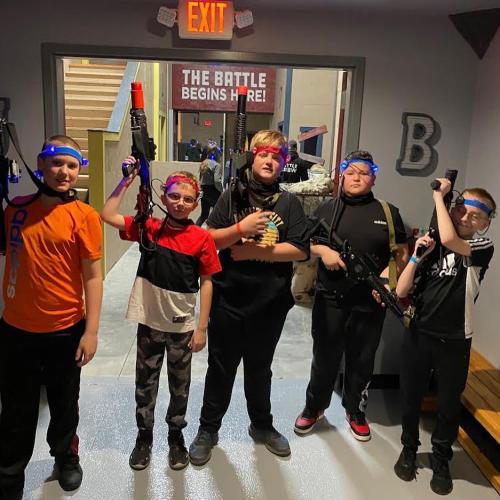 Bird the City
During the warmer months, Downtown Green Bay and the OnBroadway District offer Bird scooters and bikes that you can use to travel throughout the main hubs of Green Bay. Shop, explore, dine, and discover the downtown area without having to drive. **PRO TIP: this is the best way to do a mural tour IMO! It makes hopping on and off for photos so quick and easy!** 
Unique Dining
This is a local hidden gem tucked away on the Ashland Frontage Road. It's a locally owned, quaint, dine in or take out restaurant offering everything from homemade chicken booyah, chili, burgers, steak sandwiches, wraps, grilled cheese, Friday fish fry, and SO much more. Check out their feature on Discover Wisconsin prior to your visit to see their latest specials!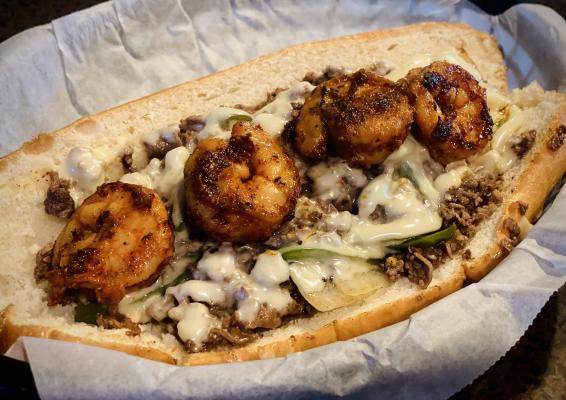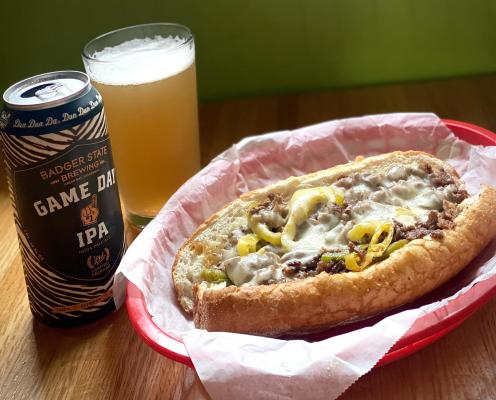 New and HOT on the local dining scene, Cheesesteak Rebellion serves up authentic philly cheesesteaks, ribeye butter burgers, homemade soups, cheesecakes, and craft beer. In addition to the amazing food, it's Star Wars themed! Memorabilia and gear adorn the walls and pinball machines. Stop in, play a game, and try out their ever-changing weekly specials. 
Ready to plan your stay? 
Check out other family friendly hangouts in Greater Green Bay! ⬇️⬇️⬇️
2929 Allied St.

(920) 336-0400
Ashwaubenon Bowling Alley and Family Fun Center is a great place to have fun and make lasting memories with family friends. With 60 lanes, they are Northeast Wisconsin's largest bowling center and sure know how to pack a lot of fun into one place. There are plenty of lanes accompanied with bumpers for young children to learn how to bowl with the enjoyment of…
1313 Bay Beach Rd.

(920) 448-3365
For over a century, Bay Beach Amusement Park has provided many families fun and enjoyment along the shores of the Bay of Green Bay. Located in the northeastern part of Green Bay, this amusement park is within walking distance of Bay Beach Wildlife Sanctuary and many of its hiking trails. The park contains amusement rides such as the big wheel, tilt-a-whirl…
Fonferek's Glen Conservancy Area is a unique 75-acre county park with magnificent views. This geological gem features a 30-foot waterfall, dolomite cliffs, and stone archway, which are all part of the larger Niagara Escarpment. Located along Bower Creek in the Town of Ledgeview, this unique waterfall setting also includes 30 acres of former agricultural fields…
1430 E. Walnut St.

(920) 448-3365
Joannes Aquatic Center is a heated pool with zero depth wading area, a tot sand play area, and two sand volleyball courts located within the 29-acre Joannes Park. Older kids will love taking a thrilling ride down one of the two 23′ high water slides and the drop slide, and leaping off the one meter high diving board. For younger kids, Joannes has a great mini…
1265 Lombardi Ave

(920) 569-7512
The Packers Heritage Trail Trolley Tours will bring you around the city pointing out significant locations in the forming of the Green Bay Packers. This narrated tour features Curly Lambeau's childhood home, the packing plant and Bellevue Park - which was the Packers' first home, and historic City Stadium. More than 22 locations are featured as we tour Greater…