A winter visit to Green Bay brings exciting new places to explore and activities for everyone in the family. It may be cold, but if you are not afraid to get outside and have fun, there's plenty of winter adventures to be had from snowshoeing and skiing to ice skating, fat biking and tubing. And don't forget about ice fishing. Yes, it's a thing to bring your shanty on the ice, drill a hole and relax until you get that bite...and it's one of the most popular outdoor winter activities in the area.
Here are five ways to embark on a snowy adventure in Greater Green Bay this winter. 
1. Winter Thrills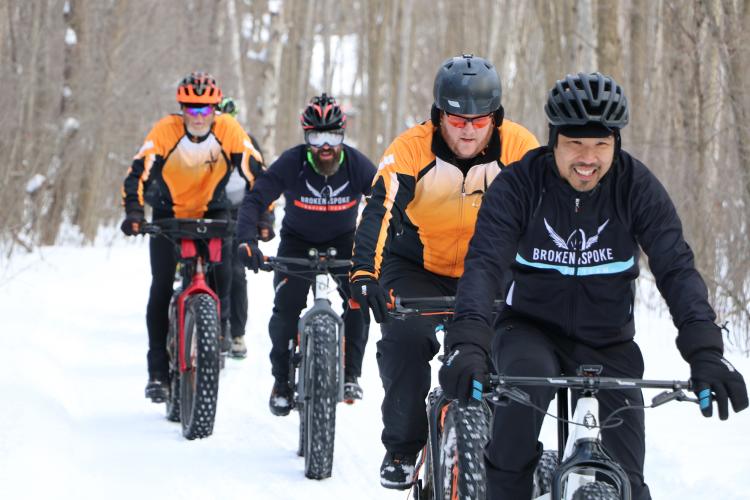 Winter in Greater Green Bay can be frigid and cold, but that doesn't mean you have to hibernate at home! Get outdoors and enjoy winter recreation in Greater Green Bay. One of our favorite spots is the Brown County Reforestation Camp. From the name, you might be able to gather that there are lots of trees. This 1,500- acre county park checks all the boxes for winter recreation enthusiasts. Located just north of Green Bay in the Village of Suamico, the Reforestation Camp takes advantage of its natural surroundings.
Pack your cross-country skis, your fat tire bike, snowshoes or trailer your snowmobiles. There are groomed trails for everyone! Trails are marked along the way and there's plenty of parking. You may want to pack your camera, too. It's not hard to find amazing nature shots as you hike the trails by foot. You may even hear the sounds of a few wild animals. Nestled in the middle of the county park is the NEW Zoo & Adventure Park. The animals enjoy having visitors all winter.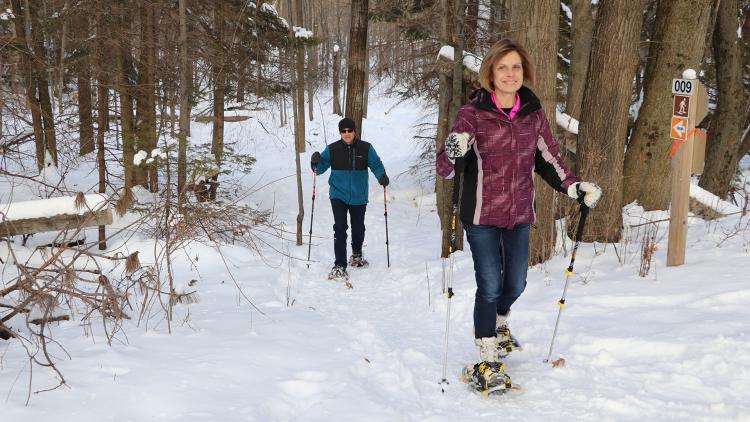 Some other great spots in the area to enjoy snowshoeing and cross-country skiing include Barkhausen Waterfowl Preserve, Bay Beach Wildlife Sanctuary and Baird Creek. At Baird Creek you can even embark on a tubing or snowboarding adventure. The hills may be small, but big enough and equipped with ramps to get you moving. A great place to build your skills before heading to the bigger hills in our state or even before you take that trip out west.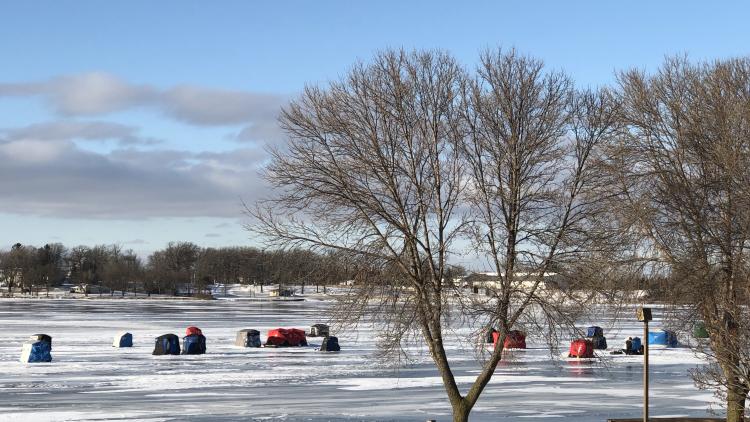 If fishing is your thing, be sure to try ice fishing in the area. Head out on the Fox River in De Pere and find that perfect ice fishing spot. You can access the river from Voyageur Park, walk right out on the ice and drill that fishing hole. Cold, sunny days bring out an entire shanty village of fishermen just waiting for that bite. You can try your luck at catching walleye, whitefish and trophy perch. Bring your own gear or hire a guide. They'll supply everything you need for your group. Plan for an action-packed fishing day!
Related: Get Outside and Enjoy Winter in Greater Green Bay
2. It's A Winter FUN-DERLAND at Titletown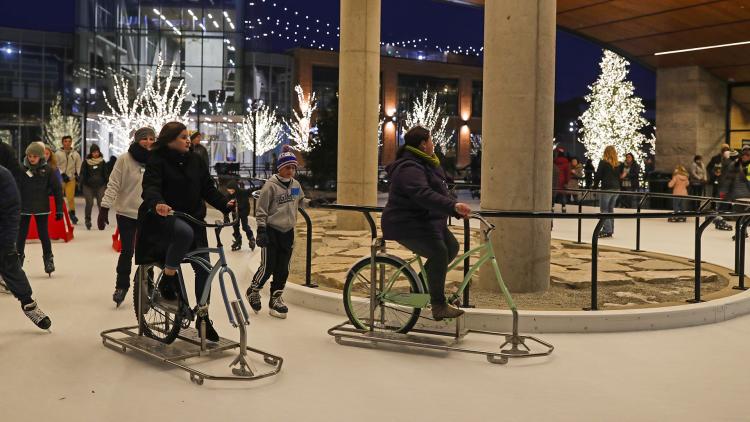 A visit to Green Bay during the winter wouldn't be complete without a visit to Titletown. Located across the street from Lambeau Field. Titletown has those iconic activities that everyone loves…snow tubing and ice skating.
Only here can you experience the three-story Ariens Hill. The tubing hill overlooks the stadium for that great wintertime photo of the kids before they zoom down the hill. Then rent your skates and take a spin on the Titletown ice. Not too steady on your feet? Try something new and glide along on an ice bike. Enjoy the winter fun in the park, then cap off your adventure with a craft beer at Hinterland Brewing and dinner at Taverne in the Sky at Lodge Kohler.
3. Try Ice Wine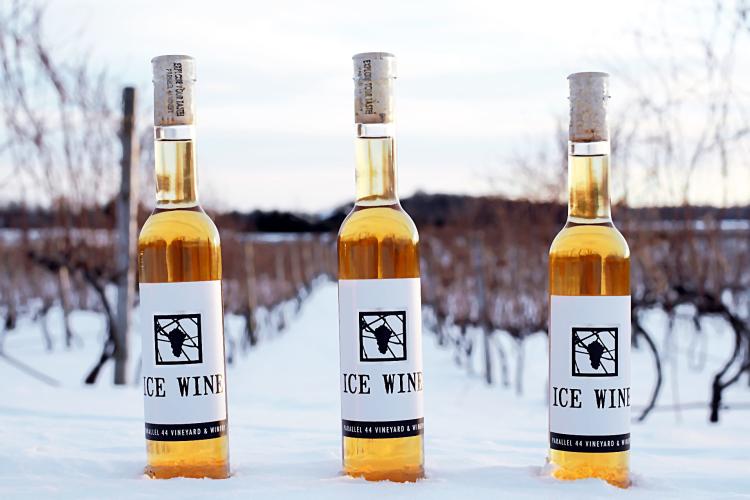 Wisconsin is one of the few places in the world where authentic ice wine can be grown and produced. Parallel 44 Vineyard & Winery uses St. Pepin grapes, picked only after the grapes have frozen solid on the vine. Grapes are pressed while still frozen, extracting very concentrated sugars and acids, while the water of the grape stays behind as frozen ice.
Trout Springs Winery's special vintage of award-winning ice wine is called Below Zero. This red wine is very intense, with multiple layers of currant, berry and exotic flavors. Because ice wine requires quite a bit of labor and care, you'll only find small quantities available. Wine lovers can sample this Wisconsin specialty in the tasting rooms at both Parallel 44 and Trout Springs.
Related: Sip Your Way Through Greater Green Bay Wineries
4. Experience Heated Patios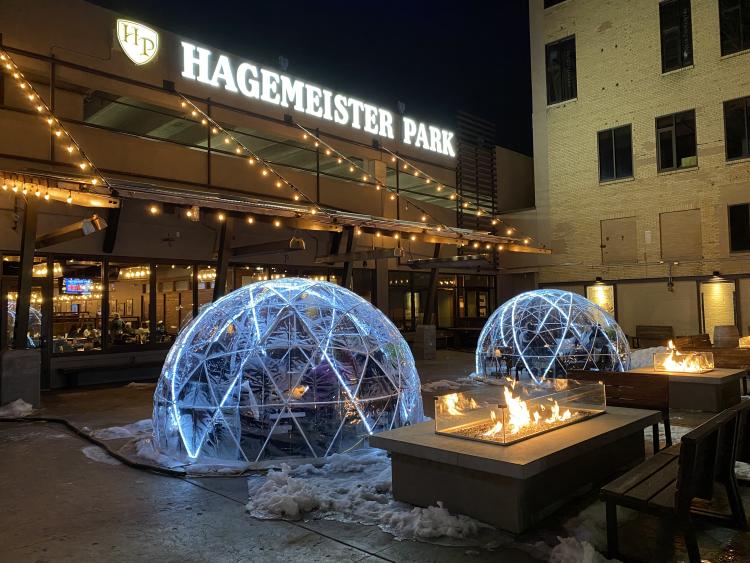 Igloos are popping up on patios across the state for a unique way to enjoy outdoor dining in the winter months. Here are a few places you can have an igloo experience in Greater Green Bay.
The dome experiences at Lodge Kohler will ensure all of your senses are tantalized. From the coziness of the décor to the sights and sounds of Titletown you will have a one-of-a-kind, memorable experience. These warm and private spaces provide the opportunity to enjoy your household's company in a safe and unique way. Watch the snow fall under the soft lights this winter season and take a little "me" or "us" time.
At Hagemeister Park's Riverside Igloos you can enjoy private dining and/or beverages for up to eight people in one of the three exclusive igloos that are comfortably heated featuring a "homelike" setting complete with pillows, blankets, candles, music and board games; in addition, the outdoor firepits on the patio add an extra level of ambiance for an outdoor experience that is second to none!
Hinterland also has igloos on their patio this winter season. Call 920-438-8050 to learn more and make your reservation.
5. Warm Up With A Museum Visit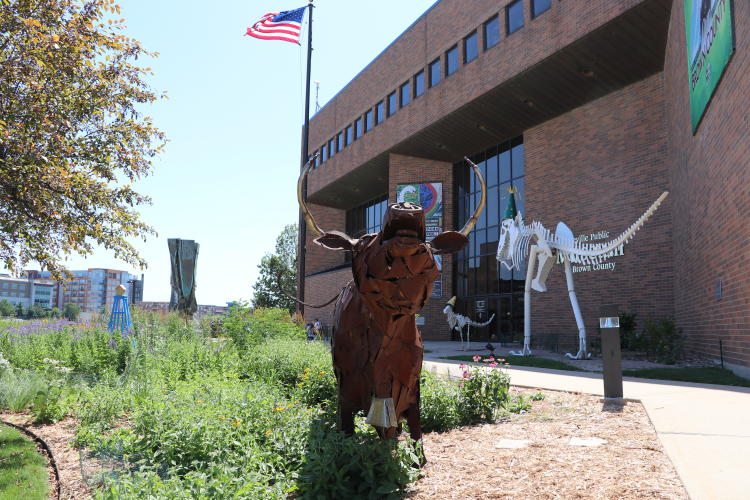 Not all fun has to be outside. Why not explore a museum? A good place to start would be the Neville Public Museum and its new Generations Gallery. It has a little bit of everything you'll love. From art and history to archeology and nostalgia, explore and discover and get an up-close look at Stompy the mastodon.
Then head over to The Automobile Gallery for a glimpse at technology and art when you walk among more than 80 autos in this completely renovated Cadillac dealership turned museum. Each vehicle has its own story, helping guests to understand and appreciate the impact of the automobile in culture. The latest addition is the 2020 Ford GT…so if you have a car enthusiast in your family, you'll definitely want to make a stop here.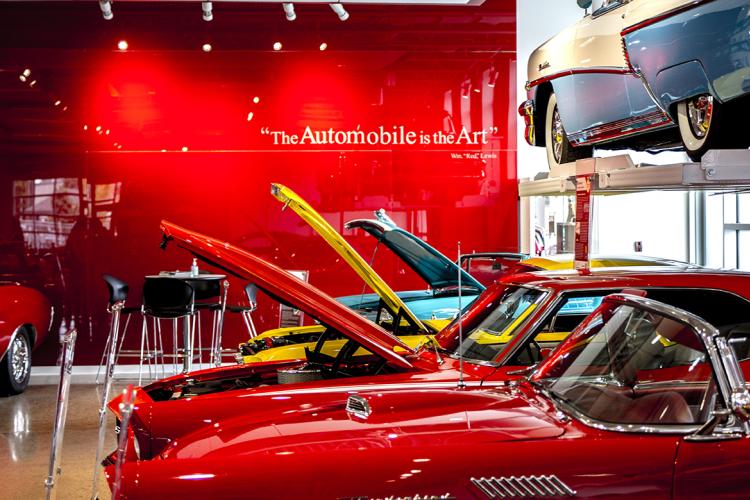 Click here for a full list of Green Bay museums to explore. Be sure to check the museum's websites for hours and admission tickets as many are selling advanced and timed tickets online.
For more travel inspiration any season of the year and to help you get your planning started, check out our trip ideas for the best ways to explore Green Bay! If you want to stay up to date on all the happenings in the Green Bay area, sign up for our monthly newsletter and get travel inspiration delivered to your inbox. When you're ready, we'll be ready to welcome you to Green Bay!