Glass Nickel Pizza Co.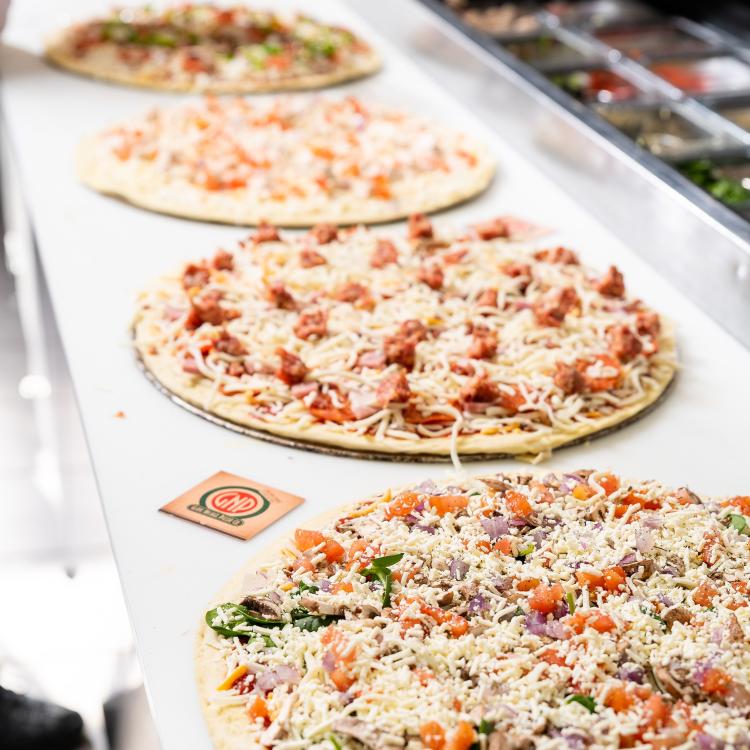 This local pizza chain got its start in the state capital of Madison and is now in nine different locations throughout Wisconsin. Each season, they put out a limited menu of favorites, or you can order off the permanent menu of specialty pizzas like the Boaris Karloff (featuring three different Boar's Head® meats) or the Portabella Lugosi. They also have a Daiya® Delight pizza for those who are vegan or lactose-intolerant! Don't feel like pizza? Glass Nickel Pizza Co. also has pasta, salad, chicken, and shrimp on the menu.
Happy Joe's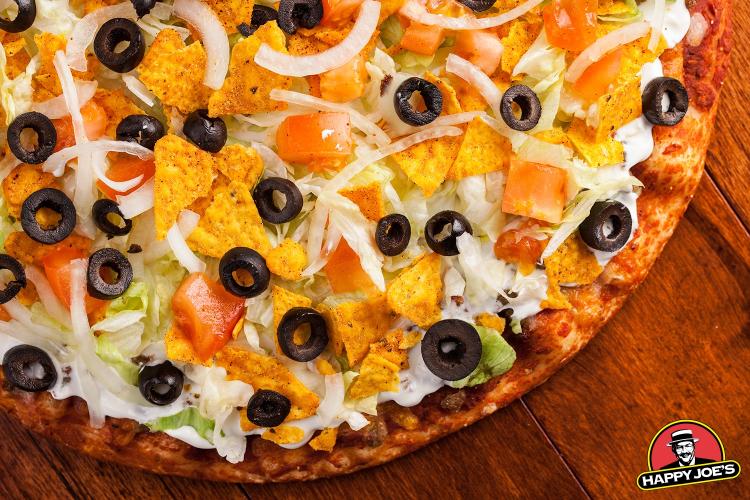 Ask anyone who spent their childhood in Green Bay and they'll have stories about Happy Joe's. They have a playroom with arcade games for the kids (and the kids at heart), a viewing window where you can watch your pizza being made, and a wide selection of signature pizzas that will satisfy any craving. The whole Discover Green Bay crew is obsessed with the Taco Joe pizza, but you really can't go wrong with any of the options on their menu! You can place an order for delivery or takeout, or you can dine in as well. This is also a great spot for large group gathers around some pizzas!
Parker John's BBQ & Pizza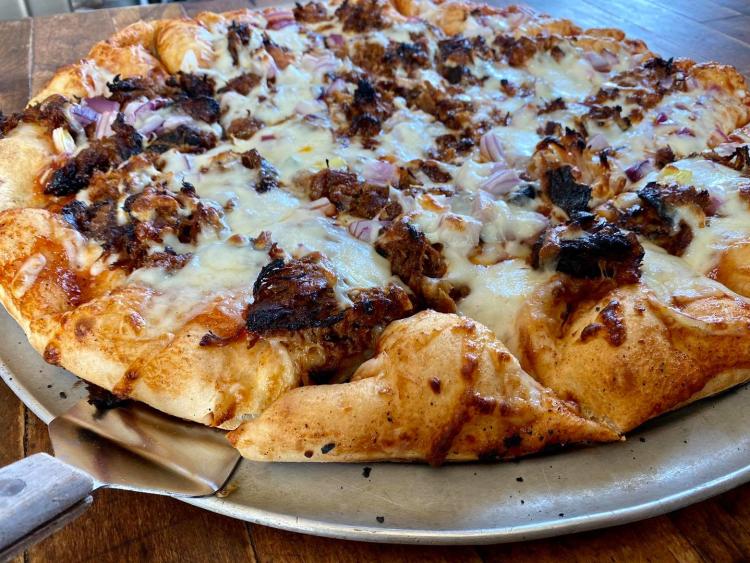 If you can't decide between BBQ and pizza, Parker John's is the place for you! Start with an order of the Sconnie fries for your appetizer, then see if you have what it takes to take down one of their massive pizzas. If you're truly torn on what to order, you can't go wrong with the Triple P Pizza. This is a pulled pork pizza that combines their finger-licking BBQ with their signature sauce, then covered in melted Wisconsin whole milk mozzarella cheese.
Sammy's Pizza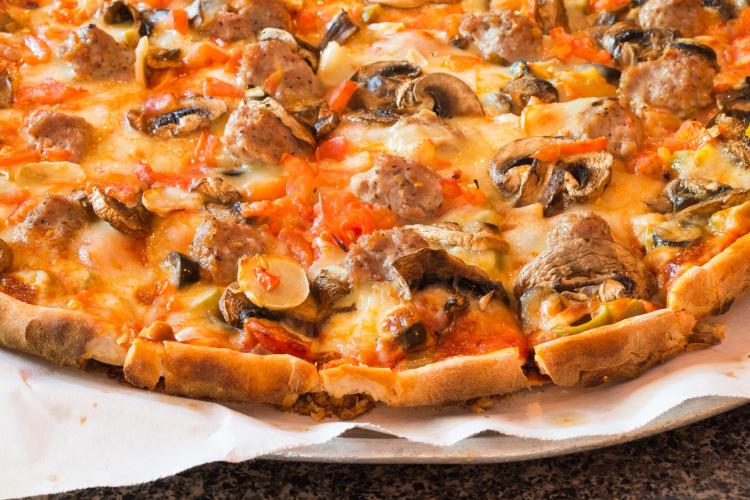 If your idea of a really good pizza starts with a time-tested, traditional family recipe, you will love what Sammy's Pizza has to offer. The dough, sauce, and sausage at this popular Green Bay pizza restaurant have not changed since 1958. The pasta is hand-made in house on a vintage Italian pasta machine and their six signature pasta sauces are all Crispigna family recipes.
Strada Pizzeria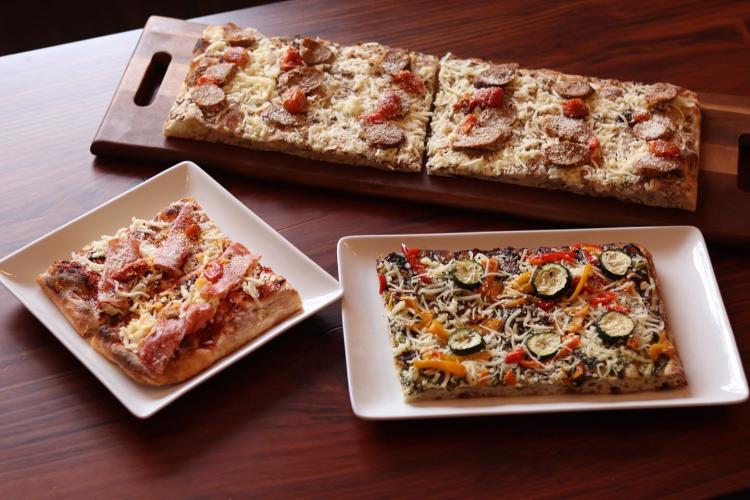 Strada Pizzeria is another newcomer to the Green Bay pizza scene. They opened their doors in De Pere in 2020, but don't let that fool you. Their Italian street pizzas are all based in tradition. The crust is made with dough that has fermented for 72 hours to enhance the flavor and texture. Stop in and grab a medium or large pie, or you can order by the slice—a great way to try several different varieties!
Alright, who's hungry? We can't wait to hear which of these Green Bay pizza spots is your favorite. Order or download the latest Destination Guide and start planning your trip to Greater Green Bay!