It's fall and that means it's officially chili season. Luckily, there are SO many places in and around Green Bay to get a soul-warming bowl of this classic spicy stew. Whether you like it vegetarian, dressed up, dressed down… Green Bay has lots of options for you and your squad while you're here!
When I told people I was working on this article, several of them just replied with "Al's Hamburgers." No explanation, just "Al's Hamburgers." This is classic diner-style chili: seasoned round beef, chili beans, and spices. No wonder it's a local favorite! Sometimes you just don't need a lot of fancy ingredients or unexpected pairings! But, if you want a little extra, you can load it up with nacho cheese, sour cream, and onion or get it served on top of an order of fries!
If you know, you know. Nicky's Lionhead Tavern is a hidden gem, located on Main Avenue in De Pere but once you step in, you'll think you're in a European pub with all of the rich, dark wood and exposed brick. Their chili is no frills, no fuss. Just good, homemade-style beef and bean chili. It comes with the option of spaghetti or no spaghetti (I had it with spaghetti, and it was fantastic) and you can add sour cream, cheese, and raw onion as a topping.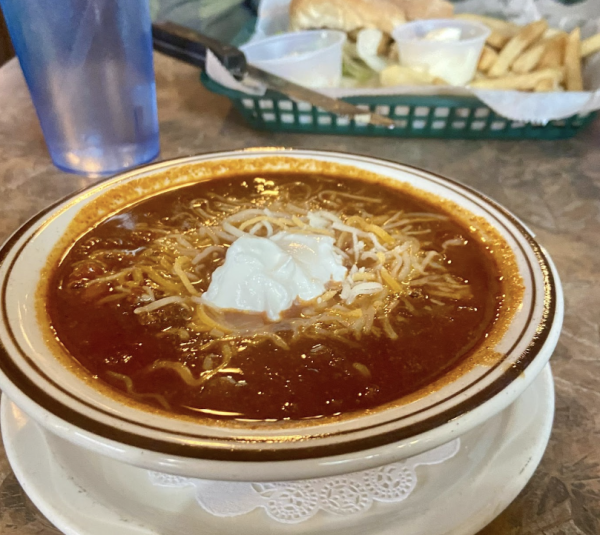 Calling all carnivores! If you're a meat eater, you're going to need to try the Smoked Brisket Chili at Parker John's. It features their famous brisket, which is smoked for a minimum of 13 hours and the chili itself is slow-simmered so you can expect deep, rich flavors. At the end, they add a splash of beer to balance it out, then it is served with a side of cornbread. As they say on their menu, "you won't find any noodles in this chili." If that's your thing, then this is your chili!
If you're looking for a chili that won't put you in a food coma for hours, you're going to love the Sweet Potato Chili at Bona Fide Juicery. This vegan and gluten-free chili features sweet potato (of course), quinoa, black beans, bell pepper, corn, tomato, and lots of warming spices. Don't let the "vegan" label scare you away. This chili is extremely rich and very filling. It's perfect alone as a meal or as a side for a delicious salad or panini (try their garlic grilled cheese… you'll love it!)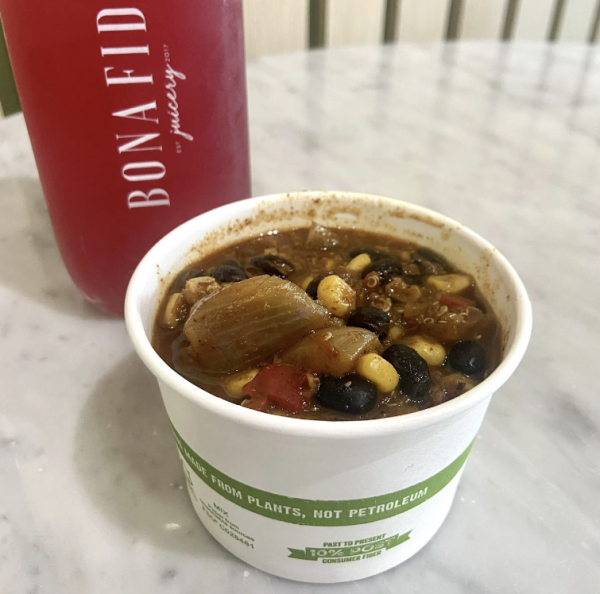 Poke the Bear is located inside the historic Hotel Northland, but you don't have to be a guest to walk in and grab a booth! Their food is all made from high quality, fresh, local, sustainable ingredients and that includes the Black Bean & Venison Chili. This chili is a meal! It's full of ground venison, beans, and vegetables, and it has a smoky and slightly spicy base. You can get it topped with cheddar crisps and cilantro creme, or you can just get it plain! Your choice!