Coming to Green Bay for a golf weekend? What a fun idea! This area is home to several fantastic options that are perfect for your weekend outing, from casual par threes to links-style courses and everything in between. 
Summer and fall are gorgeous times to visit Green Bay, especially if you're looking to spend some quality time in the fresh air perfecting your golf game. To help you plan your trip, we've put together a convenient listing of all of our favorite area golf courses. You can check it out here!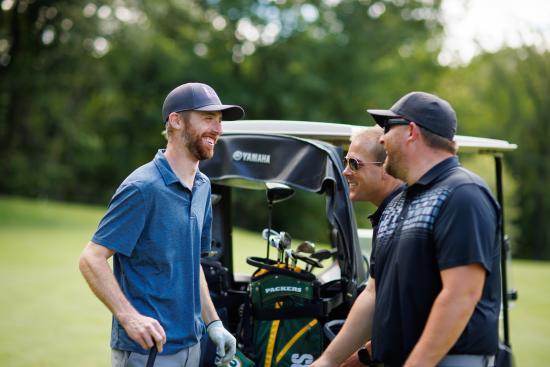 But, we know you're going to want to see and do some other things while you're in between tee times. So, we also put together a little golf weekend itinerary that will hopefully inspire you as you plan your time in Green Bay. We've included some great options for lodging and meals, as well as some of our favorite non-golf activities you can do while you're visiting!
Where to Stay
If you're planning on spending the weekend playing golf in Green Bay, you're going to need a place to stay for a night or two. Whether you're interested in a full-service hotel, a cozy bed and breakfast, or something in between, we've got lots of options to choose from.
The Comfort Suites Hotel & Conference Center, the Hyatt Regency Green Bay, and the Radisson Hotel & Conference Center are three great full-service options to consider if you want to stay somewhere with an on-site bar, restaurant, and pool.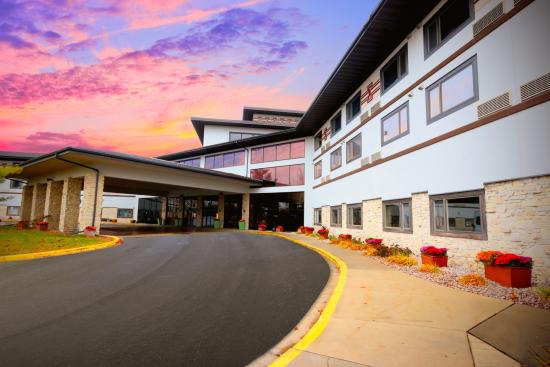 Or, if you want something a little bit different, check out the Astor House Bed & Breakfast or our two boutique Irish guesthouses, St. Brendan's Inn and The Ennis Inn. If you're coming with a large group of friends, then you'll definitely want to book a few nights at the Green Bay Party House, which is located right across the street from Lambeau Field.
An Energizing Breakfast
Before you spend a few hours out on the golf course, you'll want to fuel up with an energizing stick-to-your-ribs morning meal. Luckily, there's no shortage of amazing breakfast options here!
One favorite among locals and visitors alike is The Pancake Place. They specialize in pancakes that are bigger than your plate, and it's safe to bet no one's ever left there hungry. Bay Family Restaurant is another great option for a traditional diner-style breakfast done surprisingly well.
If you're looking for something a little more artisanal, check out The Creamery, which is located in the Downtown District. Their pulled pork benedict is so good, you'll never want to order anything else. And yes, we're speaking from experience…
Some Other Must-Sees
Even though your trip is centered around your golf game (or games), that doesn't mean you can't also take in some of Green Bay's other attractions and must-sees. For example, if you haven't visited the Green Bay Packers Hall of Fame yet, you have to stop by Lambeau Field and check it out. This 15,000-square-foot, two-level shrine to the greatest team of all time (not opinion, just fact) is full of interactive exhibits and relics that fans of all ages will appreciate.
Guided tours are also a great way to see new things and learn a little more about the city. There are several awesome segway tours available, and don't worry, they'll teach you how to ride it before they take you out on the streets. Or, if you're interested in small batch distilling, there's an interactive tour — with tastings! — offered by Paradise North Distillery that you will love.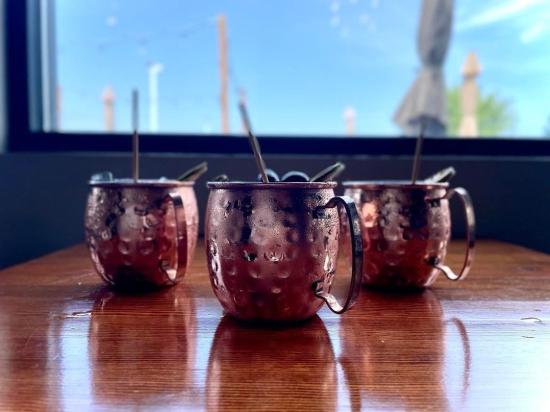 Finally, Green Bay is full of nightlife options that will truly make your weekend one for the ages, including some of the friendliest bars in the midwest, an enormous casino, and a jam-packed calendar featuring the state's best live music, entertainment, and sporting events.

Need help planning your weekend golf getaway to Green Bay? Click here to get a digital copy of our most recent destination guide, which contains all of our best recommendations for lodging, dining, shopping, attractions, and more!