Looking for a romantic winter date night idea in Green Bay that goes beyond just your typical dinner and a movie? Don't worry, we've got you covered. Here are some of our favorite seasonal suggestions that will turn up the heat, even on the coldest winter days.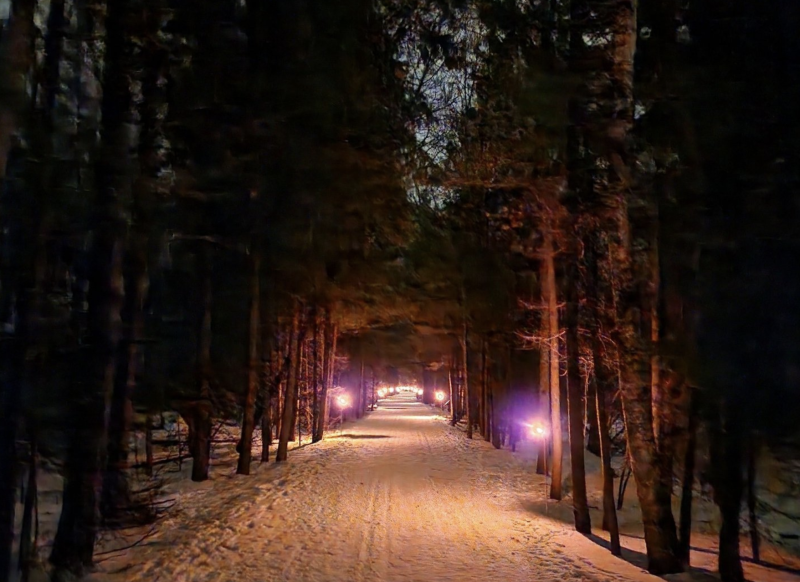 Take your date to the Barkhausen Waterfowl Preserve for a romantic stroll along an illuminated winter trail. The hike is just over one mile long and the groomed track winds through the woods, allowing you to see all kinds of different sights. The best part is, you can even bring your dog with you – as long as they're leashed at all times. To preregister for one of the upcoming nighttime hikes, just visit their website, then show up anytime between 5pm and 8pm! 
Kohler Waters Spa at Lodge Kohler
What could be more romantic than a day at the spa? If you're more of an "indoor cat" during the cold winter months, the Kohler Waters Spa is the perfect place for you and your partner to spend some quality time. Through the end of February, you can book their seasonal "Chocolate Vine" facial, pedicure, and hydrating massage services. These treatments feature chocolate aromatherapy, body oil, and cocoa butter to get your dry skin feeling soft and luxurious!
District 82 Pinball Arcade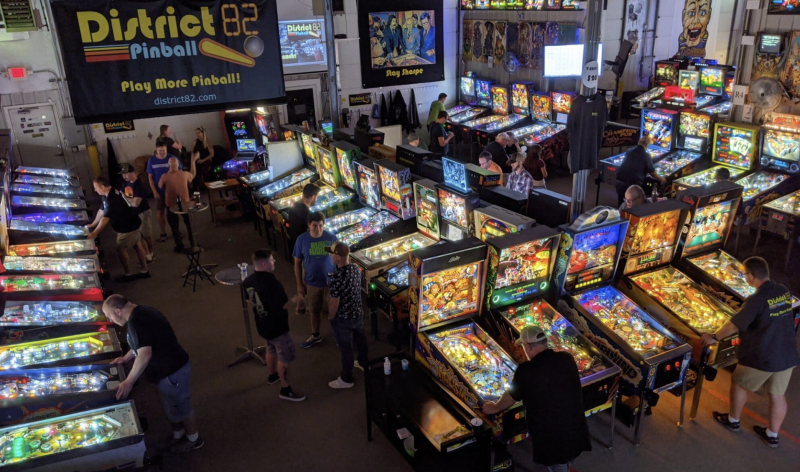 Video games are fun and all, but old-school pinball never goes out of style. District 82 is an all ages pinball arcade located in De Pere, just a few miles south of Green Bay. From 5pm to 10pm on Friday nights, you can get in on their "all you can play pinball" and honestly, we can't think of a more fun date night, especially when it's cold outside! Whether you're a fan of the Addams Family or Game of Thrones or Dolly Parton, they've got a machine for you!
Riverside Igloo Dinner at Hagemeister Park
What's more romantic than a private dinner? The igloos on the patio at Hagemeister Park are fully equipped with pillows, blankets, candles, music, and board games and the surrounding outdoor fire pits really bring up the overall romance factor (and the temperature). These igloos can fit up to eight people, so they're also a great option for a group date! Walk-in reservations are limited, so your best bet is to reserve an igloo ahead of time on their website!
Post Dinner Drinks at Aardvark Wine Lounge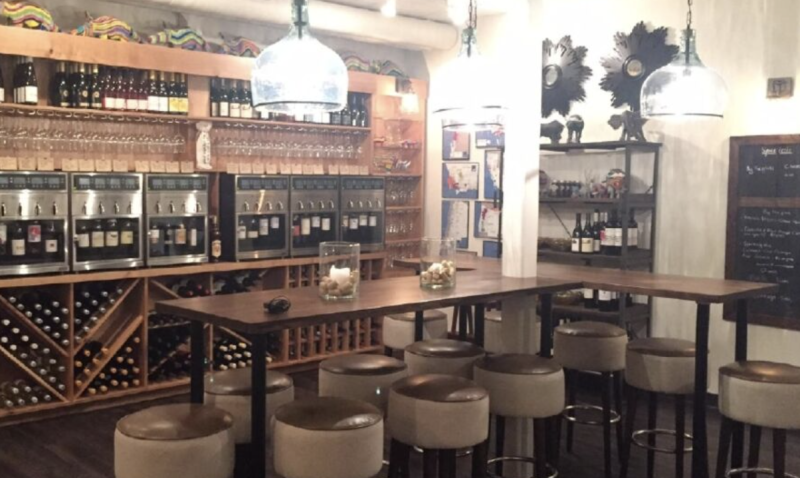 The owners of Aardvark Wine Lounge love to travel and learn more about wine and winemaking in different parts of the world. Their downtown wine lounge has been thoughtfully designed and stocked to help you to discover a few new favorites of your own! The staff will happily tell you anything you want to know about the wines and the winemakers, which makes a visit to the lounge a really fun date night idea. Plus, people really love their chocolate fondue!
Make a Masterpiece at Paintin' Pottery
Paintin' Pottery in De Pere is a great place to get creative together! You can choose from hundreds of paint-your-own pottery projects like pet dishes, teapots, and picture frames! Or, if you want to try something different, you can try glass fusion, mosaics, wine glass painting, or wooden sign making. You can even register for a guided wheel throwing event if you've always wanted to try your hand at making one-of-a-kind pieces from scratch on the pottery wheel!

Have we inspired you to try something new during the month of romance? Do you have any other winter-friendly date activities that you enjoy? Let us know over on our Facebook page!