Summer Weekend in Green Bay: What to Pack
Plan for a stress-free trip with these insider's tips on dressing for the weather, plus our favorite travel essentials.
So, you're coming to Green Bay — welcome! The Greater Green Bay area is famous around the world for its cheese, waterways and cultural attractions, not to mention its storied football history.
Let us help you plan your trip with our summer packing-list-centric weekend itinerary. There's something here for every kind of traveler.
For the Outdoor Adventurer
Packing List: A pair of comfortable sneakers, sunscreen, sunglasses, cap and your phone or other camera for snapping pics.
The Green Bay area is full of breathtaking natural beauty, with an abundance of natural trails for recreational walking, running and biking. With Green Bay being divided by the Fox River, leading into Lake Michigan, the river views are stunning. Check out Fonferek's Glen and Wequiock Falls for some gorgeous water features.
For the Kid at Heart
Packing List: Small bills (to buy corn for the geese), boots or other shoes you can get muddy. If you wear glasses, consider a sport strap to keep your glasses in place on the amusement park rides.
You're in for some fun at Bay Beach Amusement Park. Take a ride on the historic (but impeccably preserved!) Zippin' Pippin roller coaster. Constructed over a hundred years ago and oiginally located in Memphis, Tennessee, the coaster is said to have been Elvis Presley's favorite ride. It was installed in Green Bay in 2010.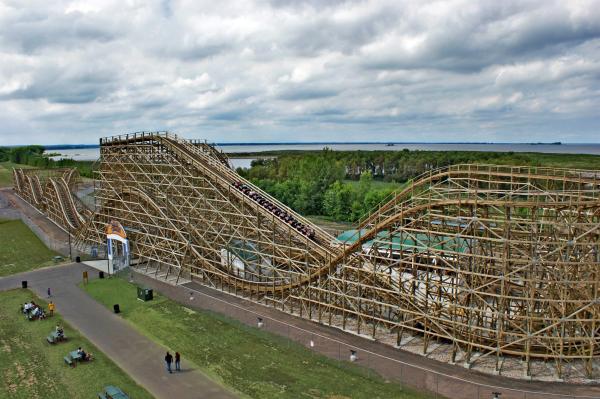 After your ride on the Zippin' Pippin — or the Ferris wheel, if roller coasters aren't your jam — check out the pavilion, where you'll find classic arcade games and their delicious funnel cake.
If you're here with a group, don't miss the chance for some friendly competition at Kastle Karts and Bay Beach Mini Golf. Just walk up the block of North Irwin Ave and you'll find both.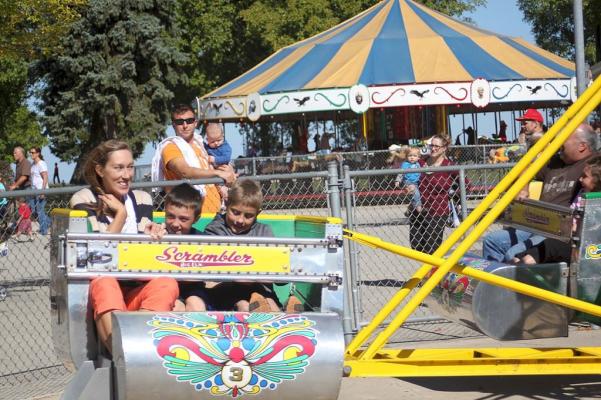 A little way east, down East Shore Drive, is Bay Beach Wildlife Sanctuary, home to some of the most amazing creatures you can find in Wisconsin. The sanctuary staff — composed entirely of volunteers — rehabilitates wounded animals and provides a haven for those that cannot survive in the wild on their own.
At the wildlife sanctuary, you can be sure to find wolves, foxes, coyotes, otters, and so many others. There's even a spot to buy shelled corn to assist you in befriending the geese and ducks as you cross the bridge. Change is only available during some hours of the day, so we suggest including a few small bills in your summer packing list.
For the Art Hound
Packing List: A light jacket, a water bottle, comfortable walking shoes and your favorite outfit (in case you want to stage an impromptu photoshoot by the murals).
Green Bay and De Pere are sprinkled with beautiful public art between buildings and alleys, making these downtown areas perfect for mural-hunting. To make your search easier, check out this listing in advance.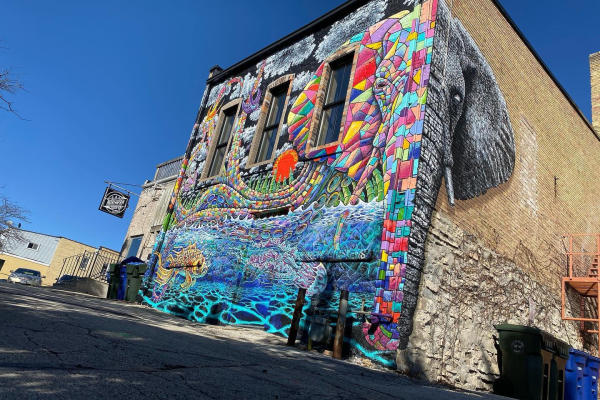 Andrew Linskens is one of the popular local artists behind some of Green Bay's most eye-catching murals. The Elephant is a half-realistic and half-kaleidoscopic painting of the majestic mammal. It can be found at 109 N Broadway, De Pere, behind Tazza Italian Coffee Co. While you're there, stop in for a coffee or hot chocolate flight at Tazza Italian Coffee Co. It's a great way to try a few flavors at once and find a new favorite.
Another favorite artwork is The Broadway Mural by Beau Thomas, celebrating the staples of the Broadway District. Find this one at 127 South Broadway, Green Bay.
Downtown Green Bay, the Broadway District and De Pere all reside along the Fox River which connects right into a bay of Lake Michigan, making the breeze at times unpredictable. Your summer packing list for this location should include an extra layer just in case.
For Football Fans and Music Enthusiasts
Packing List: A sweater, a blanket, cash (for parking at Lambeau field, if you're driving) and/or download the Green Bay Metro On Demand app (Google Play, App Store) and Green Bay Bus Tracker app (Google Play, App Store) to get around without a car.
There are multiple villages to explore within the Greater Green Bay area, which is where the Green Bay Metro and its ride-sharing app are incredibly helpful. Green Bay Metro On Demand is a van service, similar to a taxi, that connects you with other passengers taking a similar route.
There are also multiple regularly scheduled bus routes. You can take the Green line to Lambeau Field or the Gold line to the Resch Center, and see what the Lambeau and Titletown areas have to offer. Here's our recommendation: Check out the Green Bay Packers Hall of Fame and museum, explore the Lambeau Field Stadium and then find some dinner and cheese curds at the Titletown Distillery.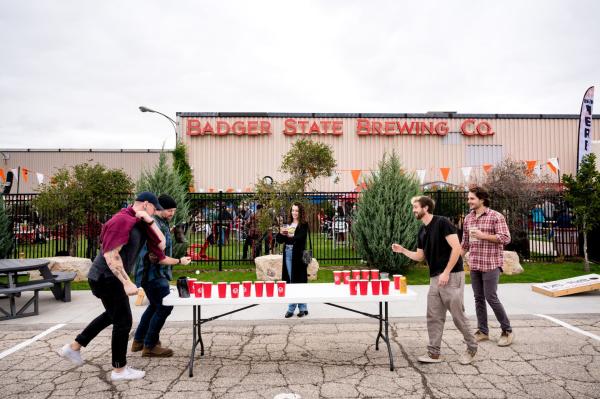 Along this stretch, you can find live music every weekend over the summer. Badger State Brewing hosts an annual Summer Series, with bands performing outdoors and the opportunity to purchase locally brewed beers, ciders and seltzers.
Once the sun goes down, a Wisconsin summer evening can get a smidge chilly, so carrying a sweater or blanket for those live music evenings is a smart move.