For Outdoor Lovers
Learn to Ice Skate - Most of us haven't put on a pair of ice skates since we were kids. But there's no reason why we can't enjoy the feeling of gliding along on the ice, just because we're all grown up! The Titletown District offers ice skating throughout the winter season, weather permitting. You can buy a single pass or get their convenient family package. They also offer affordable skate rentals – both figure skates and hockey skates!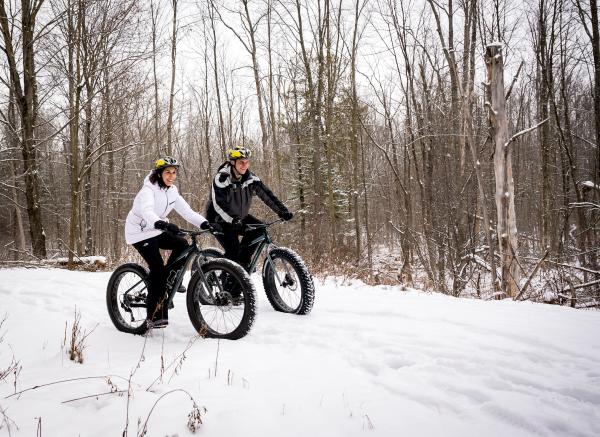 Upgrade Your Bike Game - Have you been wanting to try out a fat bike? Curious what riding around on an e-bike is like? Pete's Garage offers daily rentals on all different kinds of bikes so you can try it out without the commitment. Spend the day cruising around on one of their high-quality bikes on the nearby Fox River Trail or just take it around town! And, if you decide you want to purchase a bike from them, they'll apply your rental fees toward the purchase.
For Creative Types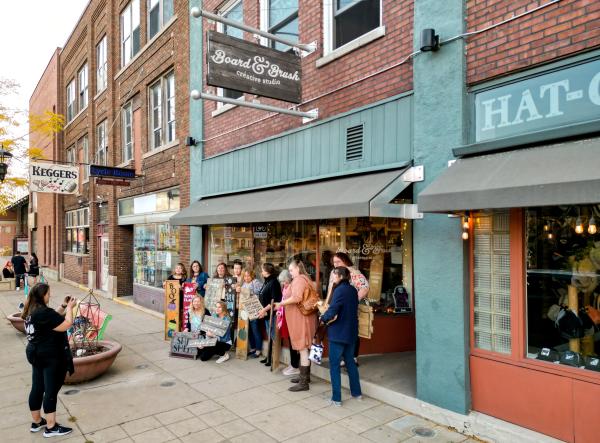 Create a Custom Wood Project - Board & Brush is located on Broadway in Downtown Green Bay and it is *the* place to go if you want to get creative. Here, you can make your own custom wood signs, cutting boards, doormats, and more! Even if you don't think you're a creative person, you will feel inspired when you see all of their projects and examples. Plus, the people there are so nice and they'll walk you through the process from start to finish!
Ballroom Dancing - Ballroom dancing is a timeless art, and learning how to do it isn't nearly as intimidating as you might think. Green Bay Ballroom offers classes all the time on an assortment of different dance styles like Swing, Salsa, and Merengue – no partner or prior experience required! If you're feeling a little shy, you can book a private lesson to see if dancing is something you're interested in taking a little more seriously!
For Gamers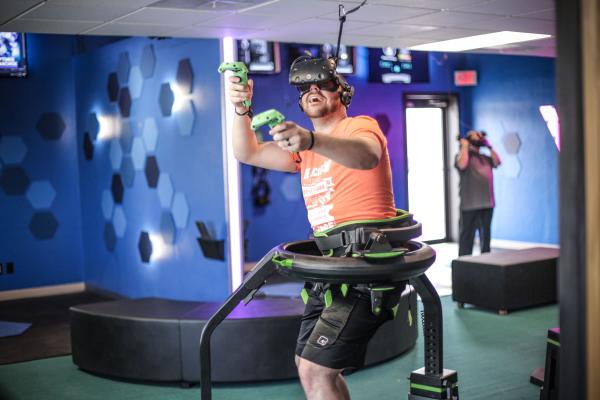 Try VR Gaming - If you've already burned through the new console games you got over the holidays, we have a suggestion for you: take a trip to the virtual reality arcade! Edge VR Arcade offers over 80 different virtual reality games that you can try out, including The Walking Dead Onslaught, After the Fall, and Spider-Man: Far From Home. You can rent a booth for single player or multiplayer and on Wednesday and Thursday, you can book one hour for just $25!
Pick Up a New Board Game - Board games just keep getting more and more popular, so if this is something you've been curious about, you're in luck! Green Bay is home to Gnome Games, a popular game store that offers a wide selection of games for all interests and ages. Plus the people who work there are so friendly and they love matching you with the perfect game!
For Foodies
Make Your Own Beer - Have you wondered what it would be like to make your own beer? We think this would be a great hobby to start this year! House of Homebrew is your one-stop-shop in Green Bay for brewing supplies and expert help as you get started. If you're not a beer fan, they also have supplies for making your own wine, cider, soda, and cheese at home, too!
Take a Cooking Class - The new year is a popular time for people to think about what they eat and to think about incorporating new or different foods into their diet. If this is something you like to do, we think a cooking class at Season of Taste would be SO much fun for you! They offer a wide range of classes, including Sushi 101, Low Carb Cooking, Pasta Making, and more!
Have we inspired you to try something new this year? We hope so!

Be sure to tag us in all of your photos and videos online using the hashtag #LoveGB so we can see what you've been up to. For more inspiration, follow along with us (and all our fun adventures) over on Instagram and TikTok!