So now you have been in and around the stadium but there is still more to do on Oneida St.!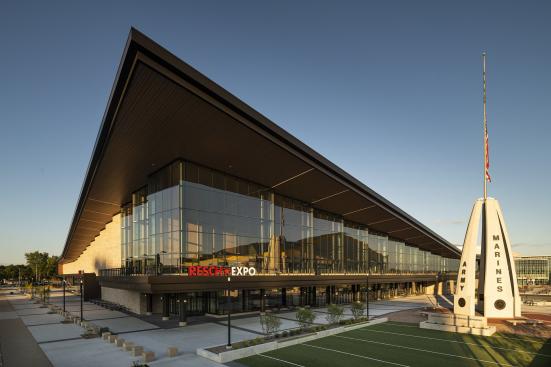 The draft is the big show in town, but you should be sure to check the schedule of the Resch Complex in advance. Between the three different venues they manage, there will certainly be a must-see event. Not to mention taking the time to stroll around the Veterans Memorial and go and see where training camp/regular season practice takes place at the Don Hutson Center. Give yourself an hour or two. It is safe, it is architecturally significant, and there is plenty of parking. Nuff said.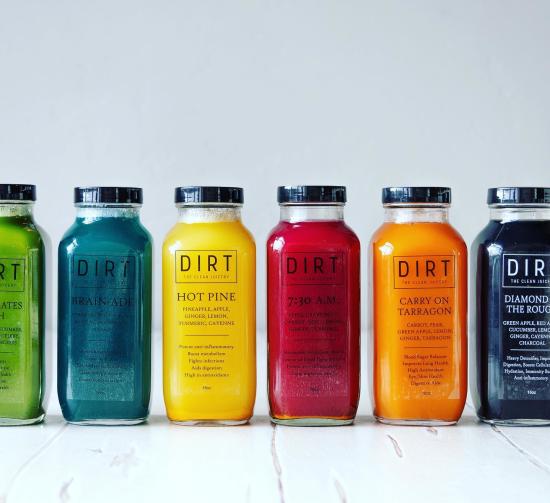 You can pick up a light lunch Dirt Juciery down a little further on Oneida Street and then fill your afternoon with beauty by heading down one exit on Highway 41 to the Green Bay Botanical Garden. There is an enchanting slide/play area for kids and a brand new, state of the art children's garden, plus the trails will give you a highlight reel of local botany. One of my favorite ways to spend a day. Period.
Make sure you check store hours, also not sure what their inventory will be like around draft time now that I think of it, but the Apple Store on Mason Street would be perfect for grabbing souvenirs for everyone not lucky enough to get to join you. No, these aren't computer accessories. These are WI staples. Sweet Tangos, Honey Crisp and the like as well as chopped cherry jam (I like with Greek yogurt), pumpkin butter, blueberry maple syrup, etc. to cram them in your suitcase with your Hollyhock bath products and prepare to be a hero upon your return. Re: you are checking a bag. Oh, and the caramels! This is my favorite place to go and get snacks for the kid's classes…bag of apples and a handful of caramels. Done. Speaking of delicious things go to Uncle Mike's Bake Shoppe and sample the Kringle (voted the best in the USA) and then make a note on your calendar to order for Christmas Day breakfast and have shipped as gifts. #seasaltcaramel #doorcountycherry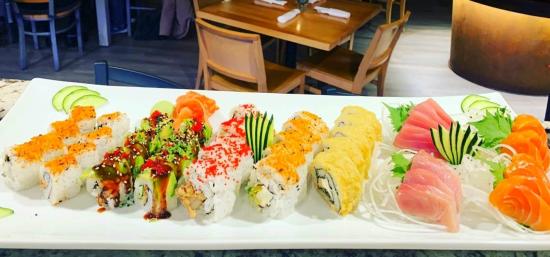 To round out your evening stay in that general vicinity and go to Koko Sushi. Did Mason ever join me for sushi at CU Boulder? Nope. Took getting drafted to Green Bay and a certain sushi restaurant to expand his palate. STAPLE for us. One year for Mason's birthday we even learned how to make sushi there : ) turns out we still prefer just to order it but fun, nonetheless.
Anyways, there are several outstanding burgers in GB (the hamburger was invented in Seymour, WI in 1885) and one of the best is Koko. Cream cheese, firecracker sauce, jalapenos. Say less. We like to share one as an app along with the Spicy Tuna Poke and then a Rainbow Roll, Rich Heat, Spicy Sake (not fried) …my mouth is watering already.
Somewhere in your day set aside time to drive around the stadium and see the incredible houses that people rent out for games, who knows maybe you will be staying in one?!? Even better, just walk it, making a large radius around the stadium. During Covid if it was a home game the kids and I would hop in the van at halftime and go take a lap around the stadium and see the houses and say a quick prayer for the team. It felt good just to be near it : )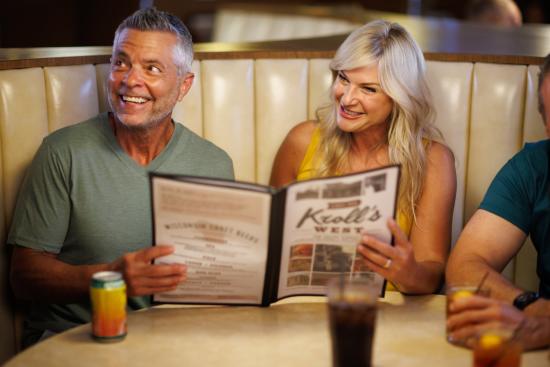 If you are still somehow hungry after dinner, it's time to go to Krolls and get those cheese curds. Many times, I take guests straight from the airport to get them before heading home so they feel immersed in it right off the bat lol. Also, if you missed Sara's Artisan Gelato at Titletown you could go to the storefront not far from the stadium.
So apparently, I eat a lot. But I do think this spells out a good time : )