The quarterback formerly known as 12 made the Howard/Suamico area famous with his love of Chives and the nod is well merited. Mason's preferred pregame meal is a Bavette steak cooked medium rare, hold the starch, double the veg and a Caesar salad. As for me dinner usually starts with some raw oysters, a cup of soup and whatever Logan has as a special featuring fish. Unless it is a Saturday. Then I join Mase with the Bavette : ) Never disappoints.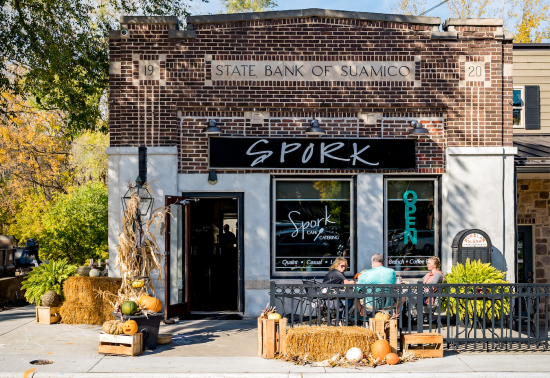 This staple restaurant isn't the only reason to head north on 41 however! You can begin your day at a charming breakfast and lunch place called Spork. I like to work out at Paramount Performance and then beeline for the café after. Sorry to my trainers Joe & Bryan, but the math just makes sense. The people working at Spork are my favorite. The house-made granola is my favorite. The still warm from the oven scones I buy my children are my favorite…the challenge at Spork is picking just one favorite ;) I wonder what your favorite will be?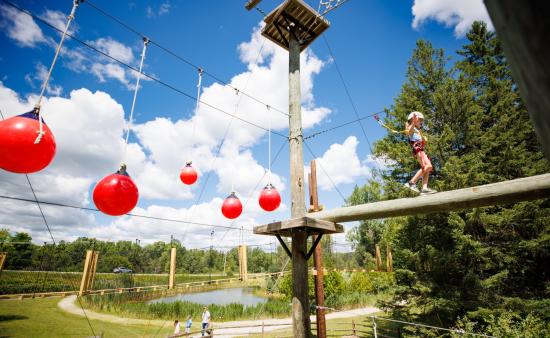 After you are pleasantly full take a break from Packers-oriented sightseeing and go for a walk on the wild side. Head to the N.E.W. Zoo and have the unique experience of going up above the exhibits for a bird's eye view of the animals. Let your kids try the challenging ropes course, zip line or rock climbing wall. I love rock climbing but generally hate heights and my palms are sweating just thinking about the zip line...but...I have done it all and lived to tell the tale and that means you can too : )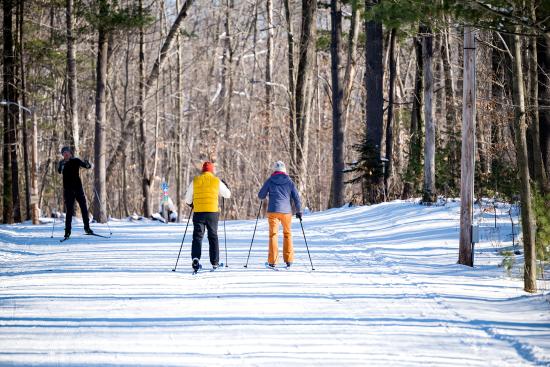 Hop one parking lot over to the Reforestation Camp. In the warmer months it is where you can go for walking/biking trails and when the snow comes it becomes a ski track. If you want a good chuckle try to visualize the time that I put all five kids (twins were 3 I believe) into the Bay Nordic Cross Country Ski Club. Mason would head in for Saturday morning walk-throughs and I would load everybody up in the Polar Express, my affectionate name for our not-so-mini van, and hit the road for the Reforestation Camp. Anyways the first practice was an epic failure. In my defense, it had been a long time since my skiing/boarding days growing up in Colorado and I got the kids and I dressed appropriately I felt for the temperature being all of 0 degrees. I dressed us warm. Like really warm. Like two-layers-of-fleece-under-their-parkas-barely-any-skin-showing-ready-for-a-Packer-game-in-December warm. Has anybody reading this ever gone cross-country skiing? If you have you know this was an absolutely terrible idea. Cross-country skiing gets your blood pumping instantly! We were all sweating and miserable. Don't worry; I got my act together for the next week but it felt like herding cats. Overheated cats. Overheated cats with poles that were piled on top of other overheated cats. It has aged nicely into a funny memory but no one was laughing at the time .
It is important to note that Wisconsinites find ways to enjoy the outdoors regardless of the temp and the avid ski community watches that weather forecast obsessively hoping for snow. Actually, North America's largest cross-country ski marathon, the American Birkebeiner is held in WI each year and just this past year people from 49 states and 20 countries participated! I sourced this info directly from the official site and it is a good resource of things to do in WI year-round, fyi. All this talk about exercise has made me hungry so let's get refocused here.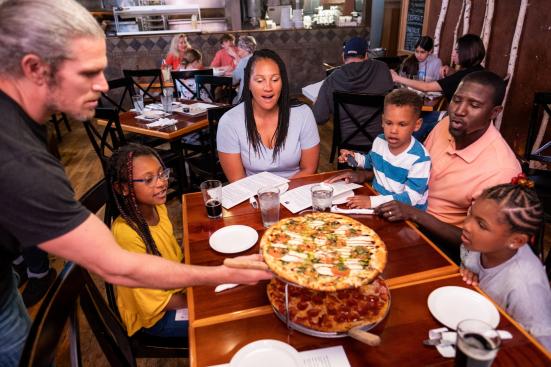 Head on over to Rustique Pizza and just go ahead and order the menu. Fine, twist my arm, I will give some recommendations. Pesto fries, pesto fries, pesto fries. A veteran move after games is to call Rustique while still in the player parking lot to place an order for pick up before going home. Instant hero status : )
When you come to visit if you are staying somewhere with an oven call when it is slow (like right when it opens) and get your pizza par baked; finishing it in the oven when you are ready to eat. Pizza orders: The Shepherd (gluten free for me but no judgment when I eat the focaccia bread when I think no one is looking), the San Mateo, a Four Cheese that is half pepperoni and the Smokin Pollo are a must. If Joe and the gang are running a special with the Gaucho pizza don't think, just order. One order of wings tossed in Joe's sauce with a side of Nick's sauce...or is it tossed in Nick's sauce with a side of Joes's sauce? Tossed in the not-as-spicy sauce with the spicy sauce on the side. Got it. Then go for the gold with a Colonel sandwich and the burger with an egg on top.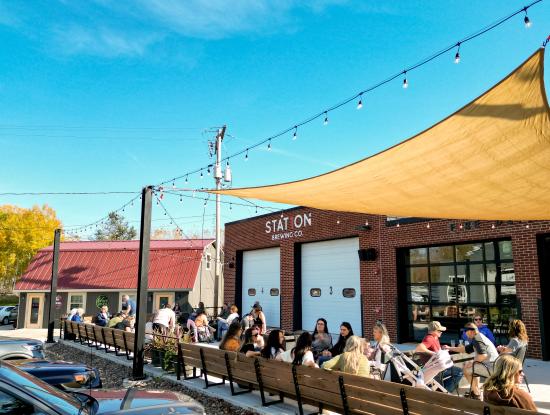 Next, you could walk around Vickery Village and enjoy the pavilion, historic schoolhouse, Station 1 Brewing Company, and the cute shops or rent a paddle board/kayak from the crew at Suamico Paddle. Now you have certainly earned your dessert but it is going to be a hard choice. Brain Freeze is home to ice cream flavors such as Blueberry Cheesecake to Lemon Meringue Pie or Death by Chocolate Zoreo??? OR my go-to pregnancy cure all of a Zesty's Berries & Creme Sundae (all the berries but blueberry, marshmallows and peanuts on top)? Very hard to say but if it is a tie, go with the custard.
Whatever you choose the night ends at The Bottle Room. Owners Justin and Christine Rutchik have a passion for bringing people together around great food and wine and investing in their staff's knowledge of viticulture with annual trips out to Napa. There is often live music there as well...my personal favorite is when Bobby Coverston is in town to play.
Alas, if you are too tired or full to sit down for another course, grab a bottle of wine from their retail area and call it a day. As someone who cares about you, hear me out when I say spring for a bottle opener just in case your hotel room/rental is not equipped.
If you managed to finish up before the sun goes down drive further north and take in the barns dotting either side of the highway. They have beautiful quilt patterns painted on the sides and no two patterns are alike. If this is of interest to you check out the book "Barns of Wisconsin" by Jerold W. Apps. What a treasure.
While on the topic of treasure, my last gem to share in this post is to encourage you to get out to the Whispering Pines Tree Farm. Christmas trees from the farm have been featured in the White House and the property is straight out of a Hallmark Channel holiday special. It is officially Christmas at my house once we have picked out and put up our Whispering Pines tree! I am aware that if you are visiting for the draft the timing is all wrong but if you are up in Wisconsin around Thanksgiving…well you know what to do.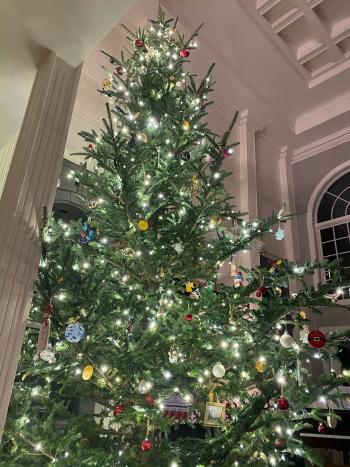 Hope you enjoy the Christmas tree photo from 2022. Up next, De Pere!