Summer is in the air and live music is back on the patio. Enjoy FREE outdoor concerts at local bars, breweries, restaurants and community events. With a full calendar of shows, here's a sneak peek of what the summer and fall of 2021 has in store for you in Greater Green Bay! Be sure to stay up-to-date by visiting our calendar of events frequently as new events pop up weekly. Pack your dancing shoes and head to Green Bay for a music-filled summer. 
Live Music in the Stadium District
Stadium View Sports Bar
With a rooftop and beer garden, there's plenty of space to spread out at Stadium View. There's entertainment almost any day this summer at this popular stadium district sports bar. Catch a DJ party or acoustic show outside while enjoying great happy hour specials.
Lineup:
Check their Facebook Page for band schedule
Anduzzi's Sports Pub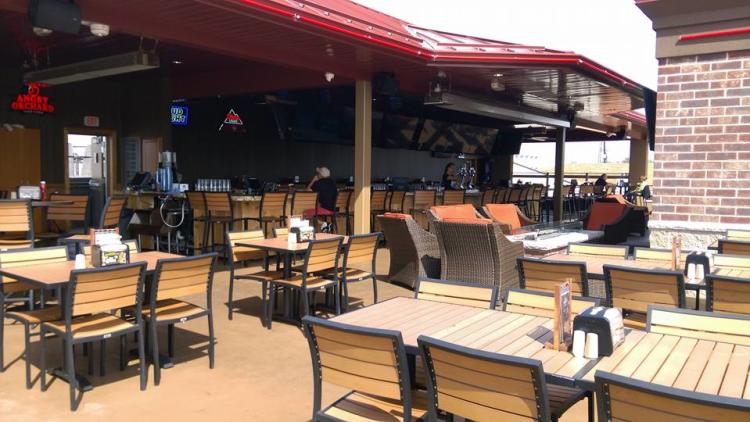 You will find an open-air second-floor patio at Anduzzi's that offers plenty of covered tables and barstools while still providing all the fresh air you could want. The other half of the patio is beaming bright with sun, moon, and stars shining down on diners and drinkers at any time of day. Check it out while enjoying some live music this summer.
Lineup:
Find live music three hours before every Packers home game
The Bar Holmgren Way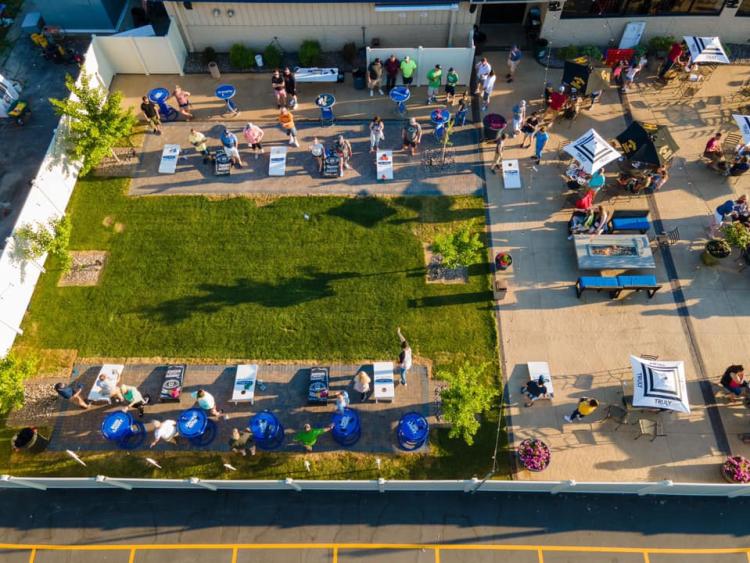 Come check out the new look at The Bar Holmgren Way. They just finished remodeling and have a fantastic patio for you to enjoy Green Bay's summer days. With happy hour from 2 to 6 pm Monday through Friday, cornhole and music on the patio, you'll be sure to enjoy great food and fun at The Bar.
Lineup: Find live music three hours before every Packers home game
Live Music & Events
Titletown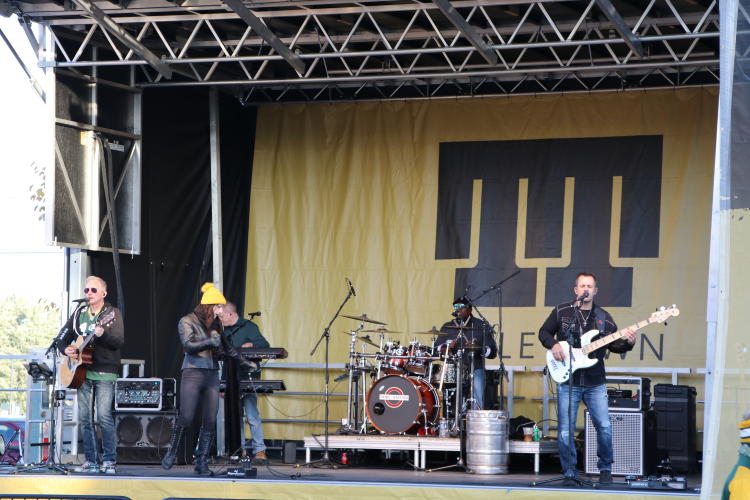 Make every green and gold home game one for the record books with Titletown Gameday Live presented by Pella Windows and Doors of Wisconsin. Enjoy live music, test your throwing arm on the official-sized football field or grab some food and beverages — all in the shadows of Lambeau Field. The festivities are free and start four hours before kickoff.
Paid parking is available in the Titletown parking lot off of Lombardi Avenue starting at 8 a.m., with parking refunds offered to vehicles that leave the lot two hours before kickoff. 
Lineup:
Sun., Oct 24 | 8 am - Noon | The Third Wheels
Sun., Nov 14 | 11:25 am - 3:25 pm | Scratch & Bang
Sun., Nov 28 | 11:25 am - 3:25 pm | Eric Lives Here
Sun., Dec 12 | 3:20-7:20 pm | DJ Mando
Sun., Dec 25 | 11:30 am - 3:30 pm | TBD
Sun., Jan 2 | 3:20-7:20 pm | TBD
Live Music at the Wineries, Breweries & Distilleries
Wine Down into the Weekend with LedgeStone Vineyards
LedgeStone Vineyards is tucked into the Niagara Escarpment, providing the perfect backdrop and sound for music at the vineyard. The owners of LSV believe that music like wine is the connector of all souls and love providing an atmosphere to explore local talent and enjoy their crafted wine. Wine Down into the Weekend with live music.
Lineup:
Fri., Oct 8 | 6-8 pm | Gilsans Trio
Sat., Oct 16 | 3-6 pm | High & Rising Trio
Fri., Oct 29 | 6-8 pm | Adam Lee
Sun., Oct 30 | 3-5 pm | Steve Arnold Unplugged
Sunsets at South Bay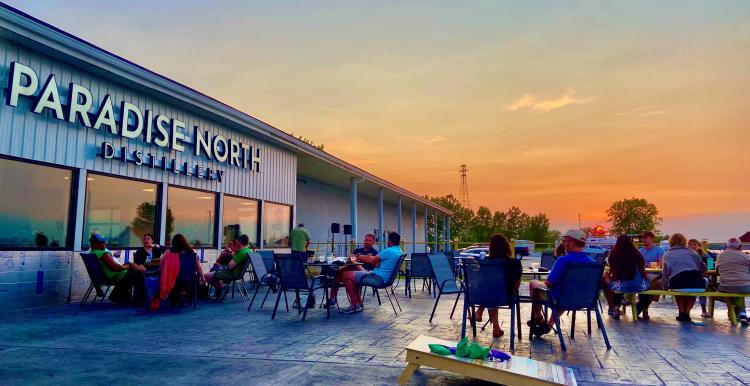 There's a new distillery in town! Check out free live music at Green Bay's first field to glass distillery, Paradise North Distillery. Enjoy tours, tastings and craft cocktails in the tasting room and listen to tunes while overlooking the Bay of Green Bay. Located at South Bay Marina, 101 Bay Beach Rd.
Lineup:
Fri., Oct 8 | 5:30-8:30 pm | Fine Line Acoustic Trio
Sat., Oct 9 |  5-8 pm | John Lambert and Randy Dean
Fri., Oct 15 | 5-8 pm | Nick Gonnering (solo)
Fri., Oct 22 | 5-8 pm | Nathan Decker 
Fri., Oct 29 | 5:30-8:30 pm | Jamus Unplugged
Fri., Nov 5 | 5:30-8:30 pm | Ryan Patrick
Fri., Nov 12 | 5:30-8:30 pm | Gerry Sloan
Fri., Nov 19 | 5:30-8:30 pm | Jamus Unplugged
Fri., Nov 26 | TBA | Hannah Rose, Christmas Music and Lighting of the Barrel Tree
Fri., Nov 27 | 5-9 pm | Rosalie Morgan, Christmas music
Fri., Dec 3 | 5:30-8:30 pm | Gerry Sloan
Fri., Dec 10 | 5:30-8:30 pm | Michael Grabner
Fri., Dec 17 | 5:30-8:30 pm | Jamus Unplugged
Sat., Dec 18 | 6-9 pm | The Speako Chords, Christmas Music
Sun., Dec 19 | 4-8 pm | Rosalie Morgan, Christmas Music 
Fri., Dec 31 | 6-9 pm | Jamus Unplugged