When the sun sets in Green Bay, the fun just begins. Discover the best of the bay at night.
Green Bay's nightlife offers far more than football — though you can find a great time in the Stadium and Titletown District, in the shadow of Lambeau Field, almost any night of the week. Whether you want to take in a live band, see a theater performance or just grab a cocktail, here are a few fun spots, large and small, to check out on your next after-dark adventure.
Arts & Theater
You don't have to go far to find a live theater experience in Green Bay. Meyer Theatre brings in both comedy and live music acts and even has its own home troupe in Let Me Be Frank's. With a colorful history beginning in the 1930s as the Fox Theatre, the Meyer books over 170 performances every year and annually brings some 70,000 night-crawlers into Downtown Green Bay. Centrally located on bustling Washington Street, you can take in a show and catch a drink just down the street at Vintage or The Nines or a burger at Al's Hamburger just a few doors down when the show lets out.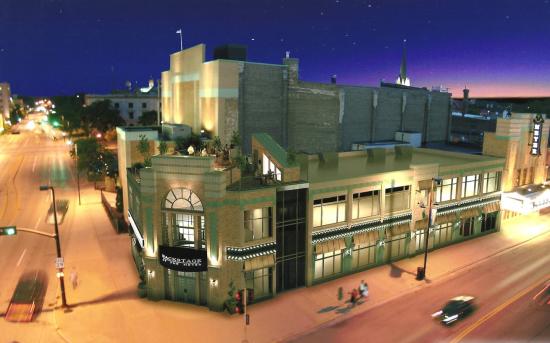 Located just across the Fox River, The Tarlton Theatre began life as a circa-1925 Art Deco playhouse. Beginning in 2023, the Tarlton will be home to the Green Bay Film Festival. Beyond this exciting news, they regularly host film screenings, concerts, burlesque, comedy, live painting competitions and even have their own house drag show, Divaluscious. 
Live Music Venues
Next door to Kegger's Bar, the Lyric Room is Green Bay's micro-music venue, bringing rock, punk and independent acts to Green Bay nightlife year-round. They host a weekly open mic and are the local go-to for independent artists.
Newest on the scene, Epic Event Center brings some of the biggest acts to our small town in, dare we say, epic fashion. With comedy, rock, metal, burlesque and freakshow performers having come through so far, there is a show on the schedule to suit every personality.
Cocktail Culture
With top-notch breweries right here in Green Bay, you might think that beer is all we do. Main Street Bourbon Room would like to discuss that. MSBR offers over 100 bourbons and a food menu that pairs well with both bourbon and beer so that your cocktail experience is nothing if not elevated no matter where you look (or what you eat).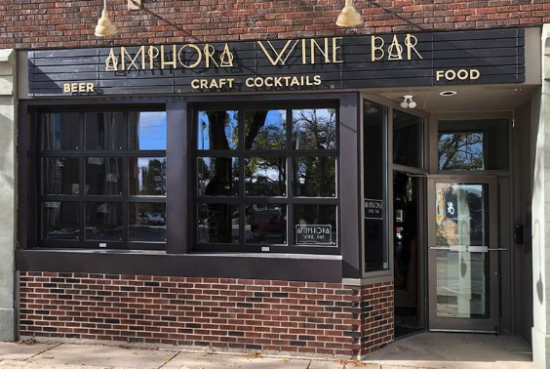 There's something about a beautiful, Art-Deco-inspired space, and Amphora Wine Bar offers precisely that, coupled with a diverse wine program, craft cocktails like the recent Jalapeno Grapefruit Margarita, and heavenly food choices that pair perfectly with anything on their legit wine list.
From Axes to Arcades
If you're ax-ing for a good time, head to Green Bay Escape & Axe, located just three blocks from Lambeau Field. With four escape games and both standard and dynamic axe-throwing on five lanes, you can impress your friends with both your escape game and axe-throwing skills.
It's no secret that pinball is back in a big way. If you're looking to flip your way to a good time, check out De Pere's District 82 Pinball Arcade. Open for special events, league tournaments and Friday Free Play, there are over 100 pinball machines to try your luck at.
If you're looking for a place to grab a drink and play Skee-Ball, don't overlook downtown Green Bay's Player 2 Arcade Bar. Boasting games like Q*bert, Burger Time and NBA Jam alongside a variety of pinball games on two floors, you'll have so much fun you'll hate to hear last call!
Life from GB
Get more details on our entertainment scene to find the perfect spots to start, end or spend an entire night on the town in Green Bay.