While away the hours at these cozy Green Bay bookstores, where you'll be sure to find a new title for your to-be-read shelf. With a few used book stores on the list, you won't need to worry about breaking the bank.
It's hard to beat the feeling of curling up with a new book and being whisked away into its world. Take a literary tour with this Green Bay bookstore crawl — six local bookstore stops full of great finds just waiting for you to take them home.
Wonderland Vintage Market, 1712 Velp Avenue
Start your day in a collectible heaven. The family-owned Wonderland Vintage Market pulls together more than 50 vendors into a 7,000 square feet area. Be on the lookout for great vintage page-turners and antique titles, like Vitalogy, an encyclopedia covering health and home topics from 1903, or a thick novel nestled between the postcards and prints. The vendor booths are pretty stylish, too, so you could spend hours browsing.
Book Stop, 603 S. Military Avenue
If you follow the one-in, one-out method of keeping your house tidy, bring some books from home. At Book Stop, for each book you part with, you'll get 15 percent off the publisher's price as store credit. You'll enjoy using it, too, in this independently owned shop that stocks used books, new releases and gems from local authors. We suggest bringing a big bag with you — for clearance books, you can buy 10 for just $4.

Lion's Mouth Bookstore, 211 N. Washington Street
Lion's Mouth is a true haven for book lovers, a place where you can not only buy some engrossing tomes, but where you can also meet your favorite authors or join a book club. There are four clubs and you'll find the current and upcoming reads on their website, so plan to stay for a discussion of your favorite. While you're on your bookstore crawl, browse the curated shelf of the store's bestsellers to see what your fellow shoppers are sampling.
The Attic Corner, 730 Bodart Street
You're probably hungry by now, so stop at The Attic Corner for coffee or tea and a bite to eat. Do you fancy an all-organic veggie salad or a savory scone? After you've refueled, head into the shop and browse the collection of more than 6,000 like-new, mostly hardcover used books. The collection covers nearly every genre, so you can pick up something that'll teach you a new skill or find a new thriller series to obsess over.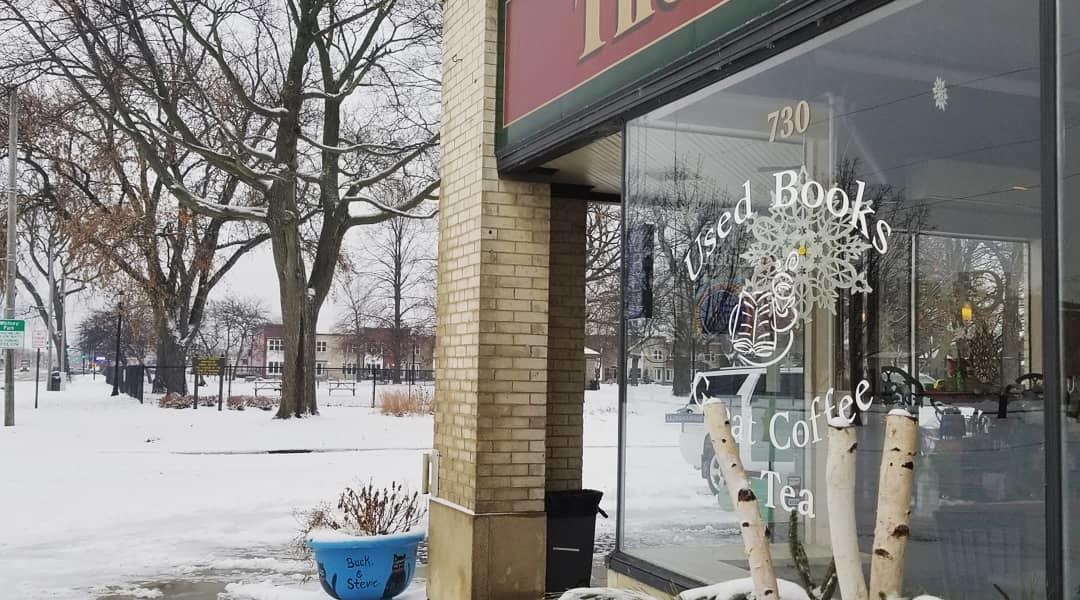 Folio Art and Books, 1922 University Avenue
Art fans, this one's for you. Folio Art and Books opened in 2022 and combines an art gallery with a selection of indie comics, zines and other artistic books. Flip through a collection of poems by E.C. Bolster, grab "This Story is Not About a Kitten" by New York Times bestseller Randall de Sève for the kids, or sit back with a cuppa and "Thee Infinite," a comic by Joshua Cotter styled like a newspaper — the perfect way to end a day exploring Green Bay's finest bookstores.