The Packers 13-3 season has kept the dreams of a championship alive and earning the NFC's No. 1 playoff seed with a first-round bye (and now advancing to the NFC Championship) is something to cheer about!
Packers tailgating is a one-of-a-kind Green Bay tradition that Packers fans remember for years to come. This year has been different in so many ways due to the pandemic and we have been doing most of our tailgating virtually or from the comfort of our homes. A few more fans get to fill the stands for the playoffs and that gives us hope to make that trip to Tampa Bay a reality in February. Even with a small fan base, I am sure the lucky season ticket holders that get to cheer on the Pack in person will get loud as the team pulls off their best performance yet.
And even though we can't gather like we did last year for pep rallies, tailgates and big watch parties, we can still find camaraderie with fellow fans at a safe distance while still getting that flavor of gameday. If you are staying at home or watching with your crew, there are still ways to get gameday ready and bring a piece of our favorite traditions wherever we plan to watch the playoffs this year. Here are a few tips to get you started:
1. Grilling Essentials
Check out this burger and cocktail tip by local Chef Jyll Everman of Gather on Broadway. We recommend trying their house-made old fashioned kit or Chop At Home meal kit and on-demand cooking class if you haven't already. For more gameday recipe ideas to try at home, check out The Cooking Mom.
2. Concoct Your Best Gameday Bloody Mary
Greater Green Bay locals Toni and Ryan show you how to make a Wisconsin style Bloody Mary the right way! In search of Green Bay's best gameday bloody mary? We've got some options to get you started here.
3. Craft Beer Essentials
Missy of Copper State Brewing Company shows you the ultimate tailgating recipe for the craft beer lovers out there. If you'd rather pick up some beer to-go, there are eight breweries ready with growlers, crowlers and cans with a variety of flavors sure to please any palette on gameday.
4. Championship Football Calls For Championship Wine
If wine is more your style, drink like an MVP with wine from the Frozen Tundra. In addition to this selection at Parallel 44, there are six more wineries for you to sip your way through Greater Green Bay. Captain's Walk Winery in downtown Green Bay is also offering Back the Pack wine and cider bundles for pickup or curbside delivery.
5. Cheer on the Packers with Fans from All Around The World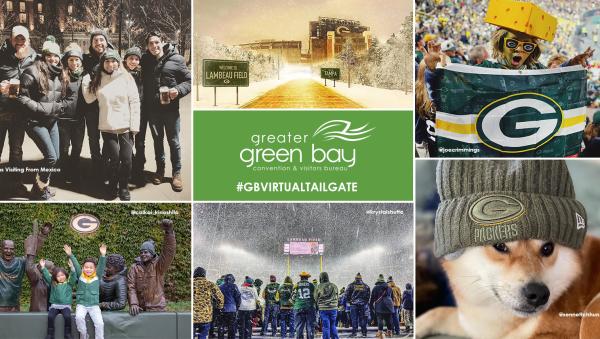 Join the Green Bay Virtual Tailgate on Facebook and show off your best Packers gear, see what others are cooking up and what "homegating" looks like around the country.
6. Getting Near the Action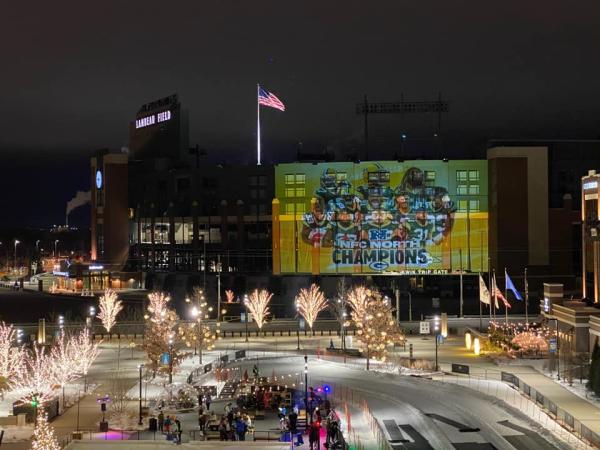 If you are ready to venture out and take in some safe fun, there are some great ways to cheer on the Pack in the shadows of Lambeau Field. Restaurants and sports bars near the stadium are open and will have the game on, so you still get to see and hear some of the action happening inside Lambeau with fireworks every time the Pack scores a TD. Find camaraderie with fellow fans at Titletown which will be full of playoff activities to give you that flavor of gameday.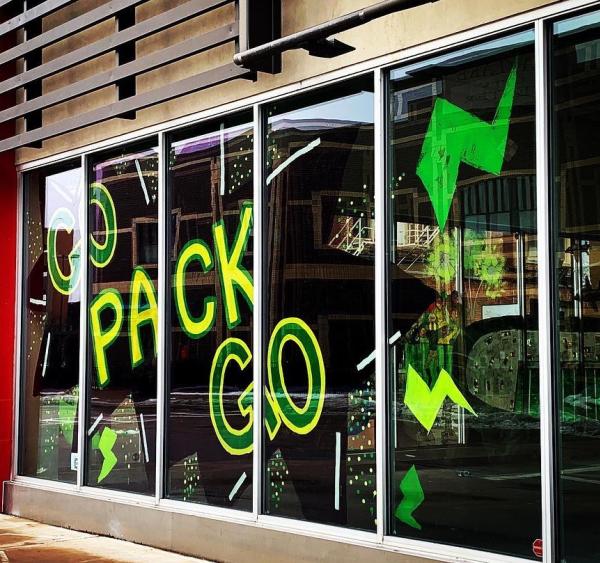 Visiting Green Bay to be near the action? Be sure to check out downtown Green Bay as the statues on the Packers Heritage Trail, the CityDeck, Washington Street and Whitney Park are decked out in Packers pride with lights and banners to cheer on the team. Better yet, catch a meal and the game at a downtown restaurant or bar!
7. Take a Walk Down Memory Lane
Explore the football city and learn about Packers history with a walk along the Packers Heritage Trail or the Oneida Nation Walk of Legends. Don't miss where Vince Lombardi used to live and Curly Lambeau's birthplace home. 
Need a place to stay? Green Bay area hotels are ready to welcome you with health and safety protocols in place to ensure a great stay.