The Greater Green Bay Convention & Visitors Bureau offers a variety of complimentary services to help you create an event that will leave a lasting impression. Our expert staff will work closely with you and your team, offering personalized service tailored to your needs. Our goal is to help find the right solutions to make your event the best it can be.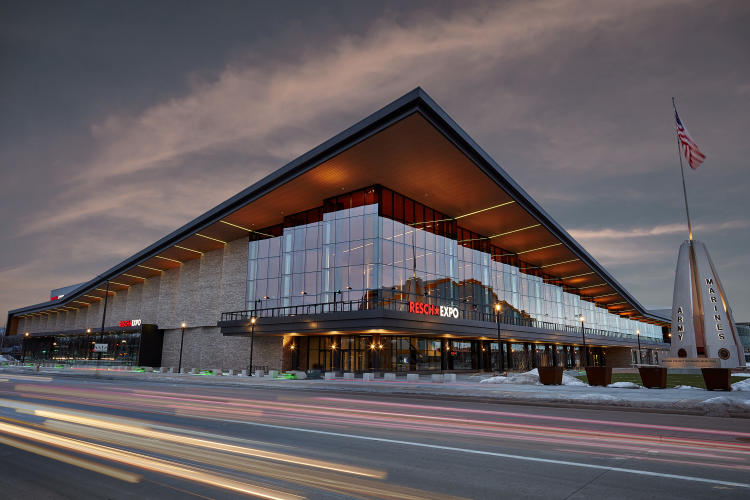 Pictured: Plan a site visit and tour the new Resch Expo boasting 125,000 square feet of flat floor space.
Finding the right venue for your meeting or event is key, and can be very time-consuming. Our staff will gladly coordinate and escort you on a Planner Site Visit, giving you the opportunity to tour hotel properties and meeting facilities that are ready to meet your needs.
For organizations hosting larger numbers of attendees using multiple hotels, we offer an Online Hotel Reservation Service. This service allows your attendees to find a hotel and make a reservation fast and easy, with one-stop shopping. This service is provided at no cost to the meeting planner.
If you are short-staffed or just need another set of hands, for groups using 100 or more hotel room nights, we have a corps of trained Volunteers who can assist in your registration area, hand out visitor information, help with wayfinding, badge checking and more. We also provide Pre-printed Name Badges - ordered in advance through our Services Manager.
Groups of 400 or more can also request a Green Bay Information Table stocked with brochures on local dining, shopping and entertainment options. A printed copy of our Destination Guide can be requested in advance. Our website has a wealth of information on Greater Green Bay along with coupons and various directory listings to help plan after-hours activities. For planners, we will also supply you with images for use in your promotional materials.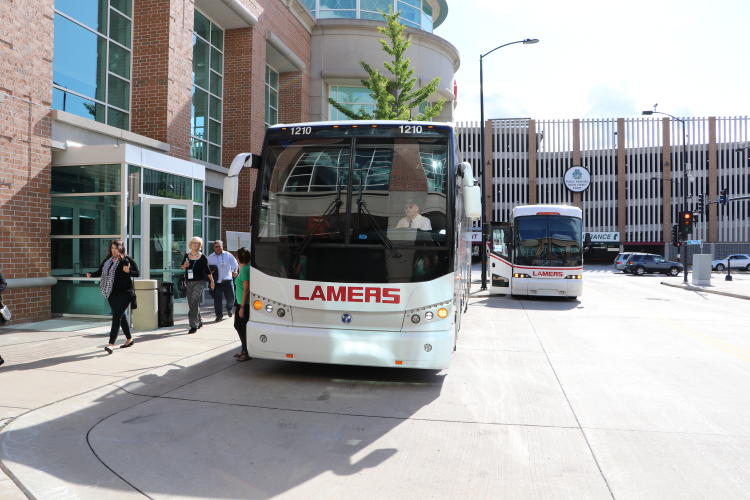 Need transportation? We've got you covered.
Making everyone feel welcome is very important.  A welcome letter or Personal Welcome Address from a community leader is available with advance notice. For larger groups flying in, we would be happy to place a Welcome Sign at Green Bay Austin Straubel International Airport and have greeters on hand to extend a welcome and assist with transportation questions.
Whatever you need, we are here. If you are looking for a unique space for an offsite meeting or reception, fun activity suggestions, entertainment and speakers, quotes on transportation, press release distribution, color guard, we have a strong relationship with our community partners and we will all work together to help you plan a memorable event.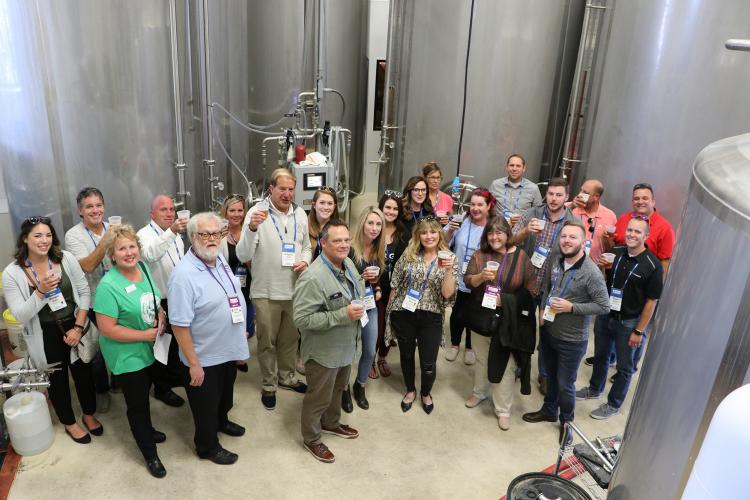 We'll give you ideas for the best offsite sightseeing tours. Pictured here is a convention group that took a brewery tour at Titletown Brewing Company.
We look forward to welcoming you to Green Bay!