It doesn't cost a lot to have a good time in Green Bay… in fact, it doesn't have to cost anything! Greater Green Bay has so many free activities that will be a blast for the entire family. Take some time during your trip to enjoy some of the destinations and activities that the locals love!
Hit the Game Courts in the Titletown District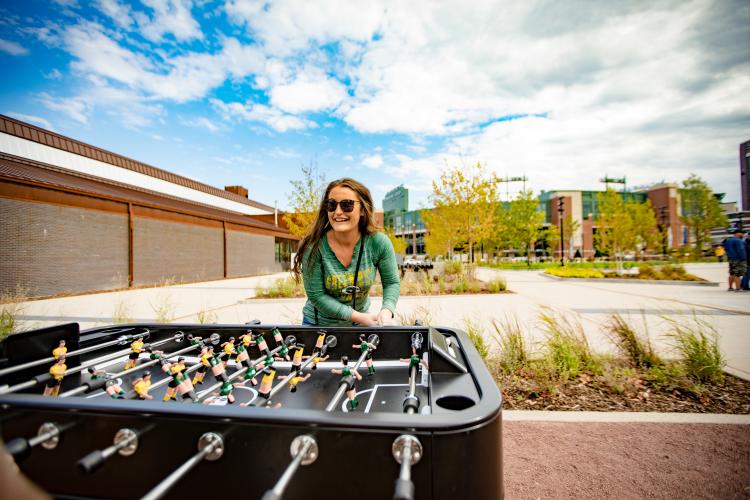 The Titletown District is a popular destination year-round. Located directly across the street from Lambeau Field, it's the perfect place to spend the day and take in the sights. While you're there, be sure to set aside some time to hit the game courts! From 7am to 10pm, visitors can take advantage of the free horseshoes court, shuffleboard court, ping pong tables, bocce ball court and cornhole boards. Put your skills to the test while you enjoy some good-spirited competition with your friends and family!
Bay Beach Wildlife Sanctuary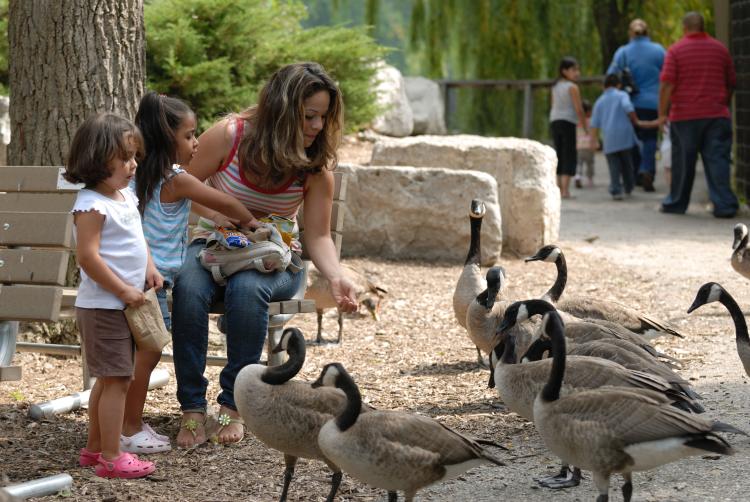 You could spend hours at the Bay Beach Wildlife Sanctuary, and honestly, you will probably want to! There is so much to do here, and the only thing you will need to pay for is a bag of corn if you want to feed the geese and ducks (each bag costs a quarter). Other than that, you're free to explore the Nature Education Center and the Observation Building, see a variety of animals in the wildlife viewing areas and walk, hike or ski the 6.5 miles of gorgeous trails!
Oneida Buffalo Overlook
Looking for some unconventional things to do in Green Bay? Grab some snacks and go see the buffalo herd at the Oneida Nation Farm! If you've never seen a buffalo up close, you are in for a special treat. At the farm, there are over a hundred of them roaming free, along with informative signage so you can learn more about their history and their significance to the tribe. Don't worry, you can view the buffalo from a safe distance at the covered observation deck while you enjoy your snacks or your lunch at the nearby picnic tables.
Check Out the Trails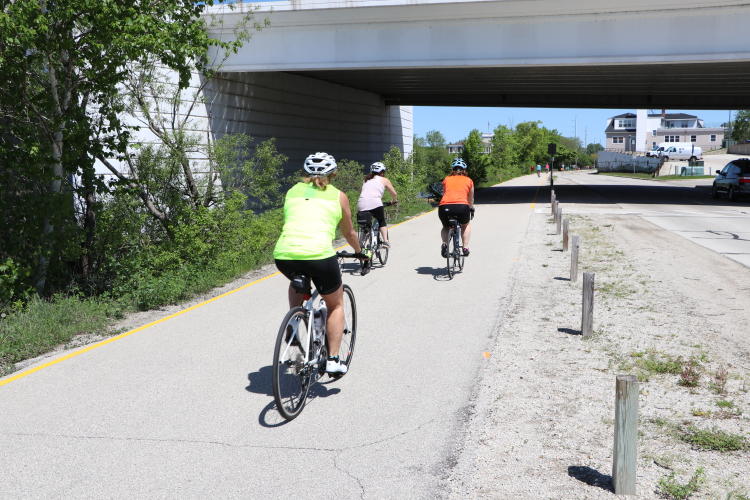 Greater Green Bay has several gorgeous trails that you and your family can run, walk or bike. The Fox River State Trail runs along the Fox River and connects to the CityDeck downtown. It's the perfect place to watch boats go by, do a little window shopping and let the kids run through the splash pad in the summer. If you're looking for something a little more nature-centric, head to the Mountain Bay State Trail. At over 83 miles long, it's one of the longest rail-trails in Wisconsin!
Crescent Beach in Algoma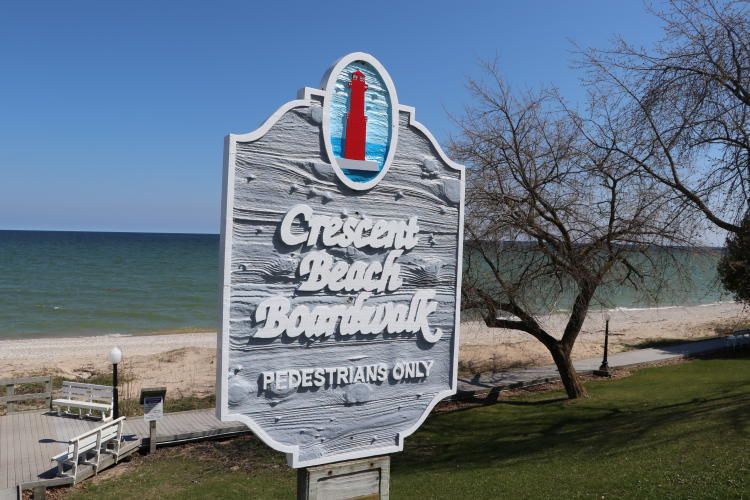 In the summer, nothing's better than finding a place to spread out your beach towel so you can relax and soak up some rays. Crescent Beach in Algoma is a hidden treasure right on the shore of beautiful Lake Michigan. Gather up your friends and family for a game of beach volleyball, launch your kayak for a peaceful day on the lake or watch the kids dip their toes in the water. Algoma is just a short 40-minute drive from Green Bay, and it's also home to several amazing breweries and wineries.
It doesn't have to cost a lot of money to have fun, and there are so many free things to do in Green Bay no matter the season! We hope that you enjoy your time here, and don't forget to grab a copy of our Official Destination Guide so you can start planning your perfect vacation!