Before it was "Lambeau Field" it was the (new) Green Bay City Stadium.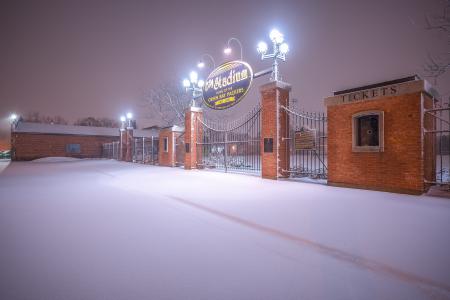 The year was 1957 and the opening game in the venue was a win over the Chicago Bears. New is usually in reference to something old…and when you are dealing with Packers history you are going to have to go way back to find the beginning. The Old City Stadium is where the Packers played most of their home games from 1925-1956. I say most because from 1933-1994 any number of games in a season were played in Milwaukee.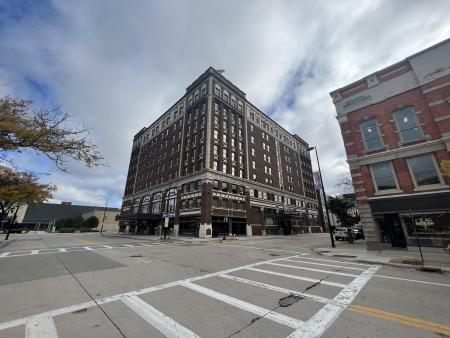 This takes us back to a time when the Hotel Northland housed the Packers' front offices as well as NFL league meetings and opposing teams had to walk two blocks from the visiting team locker room to the field. This is why, on any given game weekend, I try to make sure our guests made it to downtown Green Bay to see where it all started. Downtown is my last area to map out for you and in many ways the most nostalgic for me.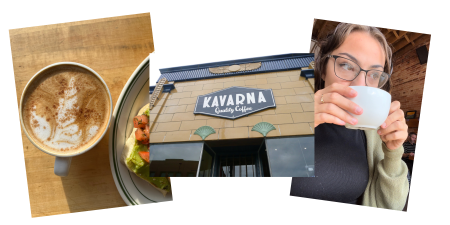 I was in town for all of a week when Laura Hawk took me to Kavarna for a tea latte and a breakfast cookie. An order of sweet potato fries with wasabi dipping sauce, a slice of strawberry rhubarb pie, and my kids playing with the little toys down below with a toddler plate within reach was how we passed many a morning with family and friends in town for a game.
If you are thinking more restaurant vibes vs. coffee shop the Creamery Downtown is the way to go. Truffle scrambled eggs, the Buddha Bowl, or a side crab cake and an order of breakfast potatoes with hot sauce for me, please… The view of the City Deck from the restaurant is nice too if you are having a hard time choosing between breakfast/brunch spots.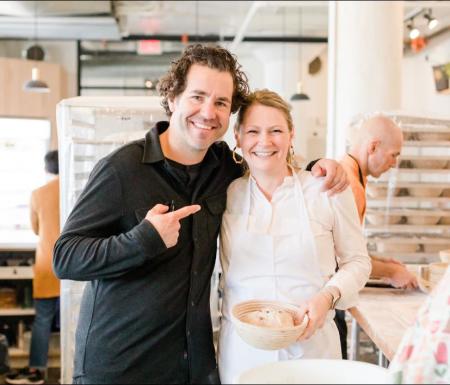 The be-all end-all for me however is Voyageurs Bakehouse. I can't even begin to explain my love and obsession with this place. You are just going to have to go. Stone ground, heritage grains that are locally sourced, the sourdough starter that is named Jude, crazy good sandwiches, seasonal and globally inspired baked goods…this is the place I can never get enough of. I like to order the Reuben and replace the meat with sweet potato when they have it, extra sauerkraut and extra Russian dressing… I always order an almond croissant, usually the soup of the day, and two drinks…one to savor while I sit there because you need it in the mug as the art on top is so pretty and the other to take on my way out. If you are renting an Airbnb or staying with someone you know go online two days before you are going to come here and order the take-and-bake sourdough cinnamon rolls. Two days before is their rule not mine, lol, but worth working around. Game changers. Read the directions however, they need to proof overnight. These cinnamon rolls are the perfect way to kick off game day BUT if it were a night game I would save them for Monday morning and be ready for school/out-of-town guests with less than adequate sleep. Divine. Okay, coffee shops are covered so let's move on to restaurants.
Vintage Cantina for lunch and order the Sea-CQ dip, the margarita, and whatever their special taco is of the day. You can get them with low-carb wraps to offset the 3 bowls of chips you are going to have with your Sea-CQ. Allow time. This place is fun : )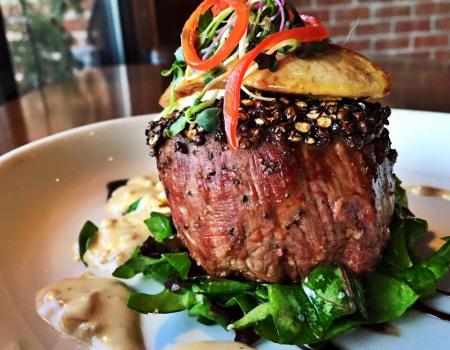 I love Republic Chophouse for its Tuna Tartare, Lamb, and the most gigantic slice of Red Velvet cake you will ever see. I mean it. I dare you to order more than one for the table! Tag me in the pictures when you go! Large format wines, and great options for private dining, this is the place to be.
If dining in a historical setting intrigues you the most then stop by the Walnut Room for an elegant bite or try the Salmon Sandwich at Poke the Bear, both in the Hotel Northland.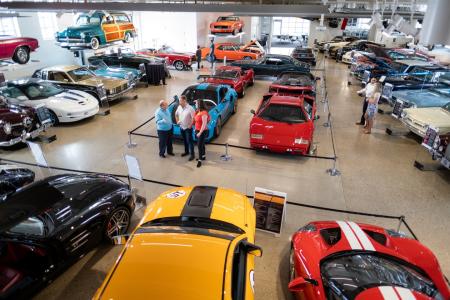 As for activities downtown the Green Bay Automobile Gallery is INCREDIBLE! I took our son and my dad there one afternoon and it is a treasured memory for the three of us. You could breeze through in an hour or really make an afternoon of it but it is worth trying to fit in. Right nearby the Automobile Museum is Rummele's Jewelry store and it is another must-go place to add to your list. This one, not so much with children, lol, have learned that the hard way, but they have unique jewelry lines, a renowned watch technician that has been recruited hard from Rolex headquarters on many occasions and might just be the place that you find a memento to commemorate your trip to Green Bay. PS. – This is where every Packer player/coach shops and for good reason. Even if you walk away with nothing have your significant other make a wish list and then give yourself a pat on the back next Christmas/birthday/graduation for thinking ahead. '
I would be remised if I didn't mention stopping in at Besselli, just down the street from Kavarna, to do a little more shopping. This charming store was one of the very first places I went in Green Bay and Megan and Jaimie and everyone else made me feel so comfortable and welcomed that I came back time and time again; just as much for the warm and friendly atmosphere as the Free People clothing and giant Voluspa candles.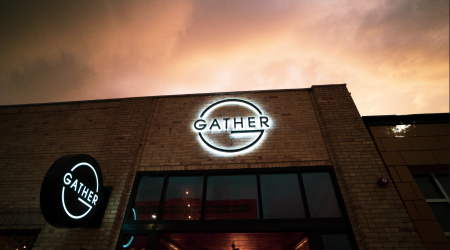 My last and final tip is as much a suggestion as a request and I have one of my Green Bay besties, Wendy Lemkuil, to thank for introducing me to it. Gather on Broadway; please come up with a way to ship your old-fashioned mix! Surely Goldbelly or something of that ilk can make this dream a reality. Part of coming to Wisconsin is having an old fashioned and if you're going to have an old fashioned don't you think it should be the best one ever???? Knowing your old-fashioned order is a bit like ordering a Starbucks latte…this is a nuanced and highly specific process. Brandy or Whisky? Sweet or Sour? Press? These words might mean nothing to you now but don't you leave Green Bay without an answer to all these questions. I mean it. Report back ;) I meant to post this Wednesday but a travel day full of delayed/cancelled flights led me to this time frame.
Whether you cheer on the Pack or not, if you are a fan of professional football part of your story runs through this town just like mine does…the NFL draft or a game is a great reason to visit and I hope you will experience this special community for yourself <3