Itching to pound the pavement while you're visiting us here in Green Bay? We've gone ahead and gathered together a few of the best places for you to go, plus a few insider tips to enjoy the best run possible!
The Fox River State Recreational Trail runs (no pun intended) right through the middle of the city along the Fox River and it is a popular place for runners of all skill levels.
We recommend starting on the Green Bay CityDeck and heading south. This will give you a chance to see the downtown area, as well as the beautiful De Pere riverside views. If you want to go even farther, you can! This trail is 25 miles long but it is only paved for the first 11 miles.
If you're running, there's no need to buy a pass. However, bikers and in-line skaters will need to purchase one. The Fox River State Recreational Trail is open from 6am to 11pm year round.
Another awesome paved running trail in Green Bay is the Resch Family East River Trail. The easiest place to access the trail is from Green Isle Park, just east of the tennis courts.
This trail was the city's first paved trail when it was constructed in 1990. It's much shorter than the Fox River trail at only 2.7 miles, but if you run down and back, you're in for a beautiful 5+ mile run! Dogs are also welcome in case you have a running buddy who's traveling with you.
One word of caution: during rainy seasons some parts of the trail may become flooded. Make sure you assess recent weather conditions before heading out and stay safe!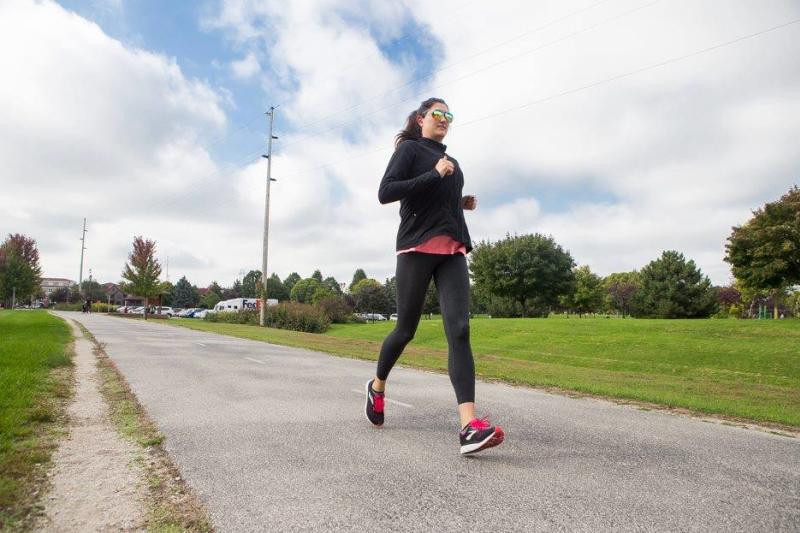 The University of Green Bay campus is surrounded by nearly 300 acres of untouched forests, prairies, ponds, and creeks. It is one of the city's most beautiful places to visit. Here, you'll find six miles' worth of gorgeous nature trails which are open to the public year-round.
The Arboretum Trail essentially makes a large loop around campus, with a nice stretch right along the Bay of Green Bay. It's mostly flat and easy to run, and as a bonus, you're likely to see some friendly wildlife along the way!
This one is perfect for all of you long distance runners! The Mountain Bay Trail is a rail trail that stretches over 80 miles, so if you're looking for a real challenge, this is the one for you!
This trail runs between Green Bay and Rib Mountain and is made entirely of crushed stone, however, it is extremely level and easy to run. Just make sure to plan your footwear accordingly! 
You can park and access the trail at the eastern terminus, which is located on Lakeview Drive in Howard. The trail is open from 6am to 11pm year round and is free for runners.
Not in the mood to run on a trail? Then we suggest heading to the Astor Park neighborhood. Here, you'll find some of the city's most beautiful historic houses, which will give you plenty to look at while you enjoy a casual run!
This neighborhood features plenty of sidewalks, and doesn't typically experience a lot of traffic. And, because it's a neighborhood and not a trail, you can easily customize your run to be as long or as short as you would like!
While you're running, try to look for the black and gold plaques mountain on many of the homes. These will tell you the year the home was built – some date all the way back to the 1860s!
Want to upgrade your running shoes while you're visiting? Then you absolutely HAVE to go to The Heel. They specialize in top brands like Keen, Brooks, Dansko, and Birkenstock and it is your one-stop-shop for running shoes, casual shoes, sandals, and more.
The people who work here are so friendly and knowledgeable and they'll do whatever it takes to get you into the right shoe so you can hit the ground running and feeling your best!

Ready to plan your trip? Run, don't walk, to this page and grab the latest copy of our digital Destination Guide! It's an amazing tool we've put together just for you to help you plan your time here in Green Bay! Also, be sure to check out the Trip Ideas section of our website to discover what the locals recommend doing and seeing while you're visiting.