Green Bay might not be the first place you think of when you think of live music, but we actually have a thriving music scene! Here are some of the best places to check out if you're a music lover who is coming to Green Bay this summer!
The Resch Center opened its doors back in 2002 and has since become an entertainment hub for the city of Green Bay. This 10,000+ seat arena is located across the street from Lambeau Field and has hosted a variety of acts over the years including Elton John, Shania Twain, Metallica, The Eagles, and so much more! Next door is the newly renovated Resch Expo Center, which is where you can find many of Green Bay's big conventions and shows.
Upcoming Shows to Check Out: Maroon 5 on August 15, Luke Combs on September 16 & 17
The Weidner Center for the Performing Arts is located on the University of Wisconsin - Green Bay campus. The main theater holds over 2,000 people and it is THE place to see live concerts, comedians, Broadway shows, children's programming, and more. Big names like Tony Bennett, Maya Angelou, and Jerry Seinfeld have graced the stage, as well as world-famous shows like The Phantom of the Opera, the Blue Man Group, and Les Misérables.
Upcoming Shows to Check Out: Riverdance: 25th Anniversary Show on June 5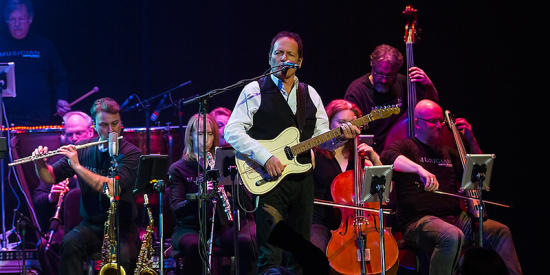 The Meyer Theatre is a historic theater located in the downtown district. This 1,000+ seat venue hosts over 150 events each year, and it's the official home of Let Me Be Frank, a musical comedy troupe described as "theater for non-theater people." In 2015, a second venue called Backstage at the Meyer opened in the adjoining space and regularly hosts smaller events, dinner theater shows, and weddings. 
Upcoming Shows to Check Out: St. Paul & the Broken Bones on July 11, Joe Pera on August 26
EPIC Event Center might be the "new kid on the block" when it comes to venues in Green Bay, but it's already established itself as a major player in the local music scene! This massive 25,000 square-foot entertainment space can host over 2,000 patrons and boasts a huge stage and plenty of on-site parking. Even though it just opened in 2021, they've already brought in recognizable names like Ice Cube, Stone Temple Pilots, and Bret Michaels.
Upcoming Shows to Check Out: Rob Schneider on June 16, Rick Springfield on July 10 
The Titletown District, located directly across the street from Lambeau Field, is quickly becoming one of Green Bay's hottest new entertainment destinations! Typically, there is a free concert at Lambeau Field prior to the kickoff of the football season (the performer hasn't been announced as of the writing of this blog), and this year, additional events are being added throughout the summer as part of Titletown's "Summer Fun Days" series!
Upcoming Shows to Check Out: Jason Derulo on June 4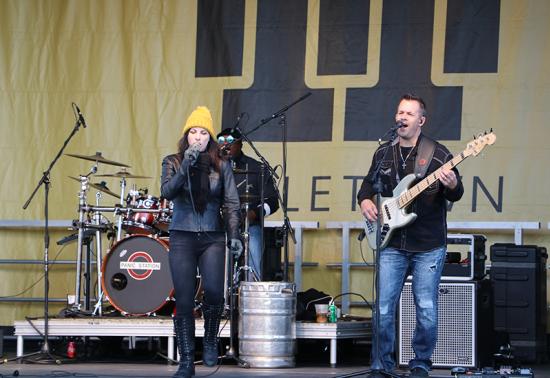 The Lyric Room is located on Broadway in Green Bay's downtown district and it's the city's only micro music venue. But just because it's small doesn't mean it isn't a great place to hear live music! The Lyric Room is connected to Kegger's Bar and there's also a fantastic outdoor beer garden on site which is open in the summer for shows. If you're into punk music, this is the place for you, although they do often feature other music genres as well.
Upcoming Shows to Check Out: The Queers 40th Anniversary Tour on July 3
More of a Christian music fan? Don't worry, Green Bay has something for you, too! Cup O' Joy is a venue that specializes in "Music That Inspires" in an alcohol-free, family-friendly environment. All shows are donation-based, and notable past performers include Tim Hawkins, We Are Messengers, and JJ Heller. They also have regular open mic nights and lots of local musicians and comedians, so it's always worth stopping by!
Upcoming Shows to Check Out: Rhett Walker on June 17, Apollo LTD on August 5

Need help planning your next trip to Green Bay? Click here to check out our destination guide, which is jam-packed with helpful information about local restaurants, attractions, shopping, hotels, and more!