What words come to mind when you catch the smell of cotton candy and fried food wafting through the air? When you hear the excited screams of thrill-seekers as they quickly descend from the top of a roller coaster? That's right – "municipally-owned amusement park!" 
Okay, so maybe those words don't exactly capture the magic that is Bay Beach Amusement Park, but it *is* actually one of the few city-owned and operated amusement parks in the country. And that's just one of the MANY things that make this unique attraction an extra special part of Green Bay. 
With summer on the way and Bay Beach open for their 2023 season, we thought it would be fun to dive into some of the most interesting tidbits about this beloved amusement park, both past and present. Plus, we'll share some of the best insider tips that you'll want to know before you visit!
But First, A Quick History Lesson
Bay Beach wasn't always one of Green Bay's top attractions. But its humble beginnings make it even more endearing to locals and visitors once they learn about its history! Established in 1892, Bay Beach started as a simple dance hall and bathhouse. For the first sixteen years, there wasn't a single ride on the grounds. In 1908, a ride called "Shoot the Chutes" arrived. It was a flat-bottomed boat that slid down a 50-foot ramp. Sounds pretty exciting, doesn't it? 😁
Since then, the park has grown so much. They may not host sock hops anymore, but they do have over 20 rides – from Granny Bugs for toddlers to classic thrillers like the Zippin Pippin roller coaster and even brand new additions like the Nebula Z.  They also have affordable food options, a playground, and park shelters that you can rent (more on that in a bit).
7 Things You Might Not Know About Bay Beach
1. Bay Beach used to have an actual beach—and it will again soon!
Between the mid-1900s and the 1940s, Bay Beach was not just a hoppin' spot for amusement park rides–it was also a popular swimming destination. With a large, sandy shoreline along the bay, it was the perfect public swimming spot on hot summer days. In its early years, beach-goers could even rent swimsuits for just 10 cents! Unfortunately, the beach shut down in 1945 because of pollutants in the water, pumped in from gas plants along the East and Fox Rivers. 
But current-day beach lovers have something to get excited about! Since 2015, studies have been underway and funding has been sought to re-open the swimming beach. Plans to construct a pier, boardwalk, and 1,000 feet of sandy swimming shoreline have been met with a few roadblocks, but city officials remain hopeful and determined to see the project through. Keep your eyes peeled for more news about beach construction as the project progresses!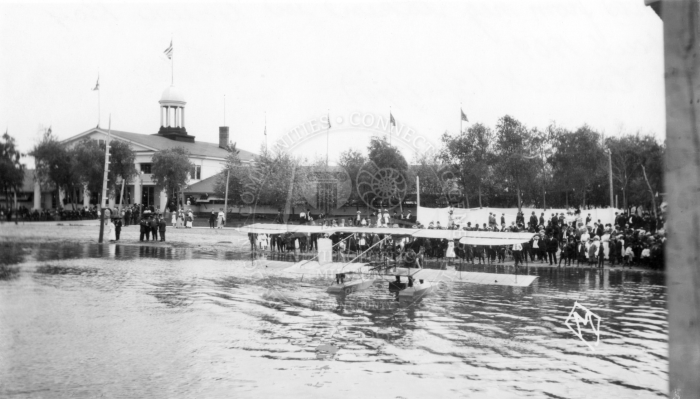 Photo courtesy of the Neville Public Museum 
2. The Zippin Pippin is one of the oldest wooden roller coasters in North America
One of the first things most people picture in their mind when they think about Bay Beach is the iconic Zippin Pippin roller coaster. Built in 1912 out of solid pinewood, the Zippin Pippin has made the rounds in a few different amusement parks. One of its most well-known past homes is Libertyland in Memphis, Tennessee, where it became Elvis Presley's favorite roller coaster (he reportedly rode it just eight days before his death). In 2010, it found its permanent home at Bay Beach and it remains the park's top attraction every year.
3. Your ride tickets never expire
Unlike similar attractions and parks, Bay Beach is completely free to enter, and ride tickets cost just 25 cents apiece. Even better? Your tickets never expire! You can stock up and save year to year, so you never have to worry about a single ticket going to waste. Staff members report that they have recently accepted tickets from as far back as the 1950s!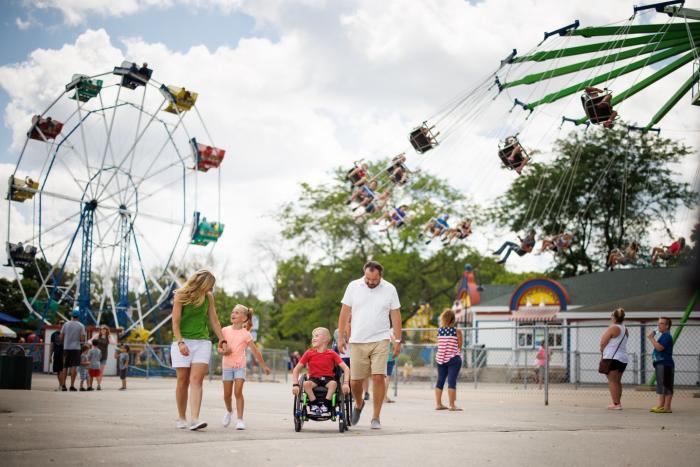 4. You can have a picnic or rent a pavilion
Just like many of the other beautiful city parks in Green Bay, Bay Beach has a variety of rental options for hosting groups and events. There are six shelters, a large picnic area, a tent area, and the large central pavilion, all available for rent. Bring your own grill and flip some burgers or stop inside the pavilion and grab food and treats. You can find more rental information and book your rental here.
5. Bay Beach is a Pokémon Go paradise
If you're still working on "catching them all" in the popular Pokémon Go mobile game, Bay Beach should be on your list of must-visit locations. With several PokeStops, gyms, and frequent raiding groups, you could easily spend the whole day walking the park from end to end playing the game. You can always check out the Pokemon Go Green Bay N.E.W. Facebook group to see if there are any current Pokémon Go happenings at Bay Beach!
6. You can get a new angle on the Zippin' Pippin' from below
If you're not an adrenaline junkie, you can still enjoy the Zippin' Pippin' from a different perspective—just hop on the westbound train ride! Both eastbound and westbound tracks offer scenic tours of the grounds, but the westbound train takes passengers right underneath the Zippin' Pippin'. Every once in a while, if the timing is just right, the train will pass underneath just as a coaster car is coming down!
7. You can get married at Bay Beach
Visitors to Bay Beach have been hoping for an air-conditioned area where you can step out of the sun and beat the heat on a scorching summer day. While the main pavilion at Bay Beach has ample seating and many options for food, drinks, and sweet treats, it can get a little toasty inside, especially in July and August. Good news! The Bay Beach pavilion is being renovated with a new roof, insulation, heating, and air conditioning. These changes will be ready for the 2024 season and will make Bay Beach the perfect location for large gatherings… like a wedding!
Head Over to Bay Beach for Summer Fun!
If you're looking for a fun and exciting way to spend a beautiful summer day in Green Bay, Bay Beach is the place to be. Whether it's your first visit or your hundredth, you will be sure to make plenty of memories that you can take back home with you.

Bay Beach is currently open for the summer season! Visit the Green Bay Parks Department Website for a full list of hours and more information on this beloved Green Bay gem.