You can't leave Green Bay without picking up at least a few souvenirs; it's in the rulebook. Just kidding, but if you love browsing really well-curated gift shops, here are some great recommendations that you should visit while you're here!
116 N Broadway, De Pere
SmithMaker Artisan Co. is a small business that believes in the entrepreneurial spirit and the power of community. They carry tons of locally made items, which is exactly what you want when you're looking for a good souvenir. This adorable gift shop should be on your "to visit" list, whether you're in the market for a "Lil Cheesehead" onesie or a "Call Me Old Fashioned" candle that smells like — you guessed it — a traditional Wisconsin Old Fashioned.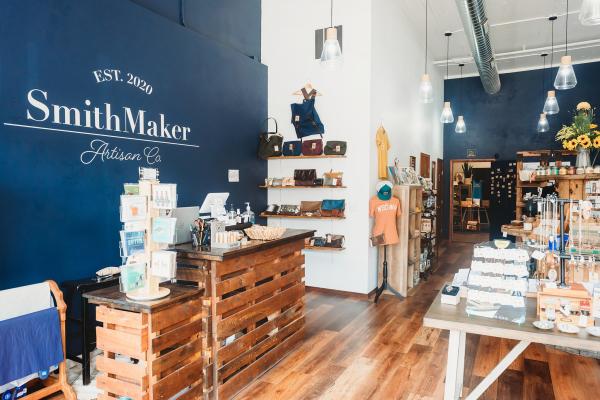 144 N. Wisconsin Street, De Pere
If you've been to Green Bay before, there's a good chance you've already visited Seroogy's Chocolates. The Seroogy family has been making chocolates in Wisconsin since 1899, and it shows. Not to be dramatic, but they've perfected the art of chocolate. In addition to their truffles, meltaway bars, and turtles, they also have a whole bunch of other giftable items like teas, coffees, locally made sauces and jams, mugs, stuffed animals, and so much more!
1265 Lombardi Ave, Green Bay
This one might not be a small business like the rest of the shops on this list, but it's obviously a must-visit if you're a fan of the green and gold. The Packers Pro Shop is located on the main level of the Lambeau Field Atrium, and they have absolutely everything you need to cheer on your favorite team. In addition to the basics like jerseys, hats, and apparel, they also have collectibles, flags, drinkware, pet accessories, and a LARGE assortment of cheeseheads.
622 George Street, De Pere
Have you ever walked into a gift shop and felt like they just… understood you? That's what walking into Ginger Birch is like! This beautiful historic space is filled with small luxuries, amusing trinkets, and curated home goods that will instantly elevate your space. They also specialize in floral bouquets and plants! Whatever your soul needs, they probably have it. Plus, the ladies who work there are some of the nicest people you will ever meet. Seriously.
112 N Washington St, Green Bay
LoCo WisCo is a retail shop located in downtown Green Bay that stocks items from local artists, makers, and producers. They like to say that they are Green Bay's #1 shop for Wisconsin-made souvenirs and gifts and we can see why! They have selections from many of the local wineries and breweries, as well as puzzles, greeting cards, jewelry, clothing, candles, snacks, and so much more. You're just going to have to stop in to see it all for yourself!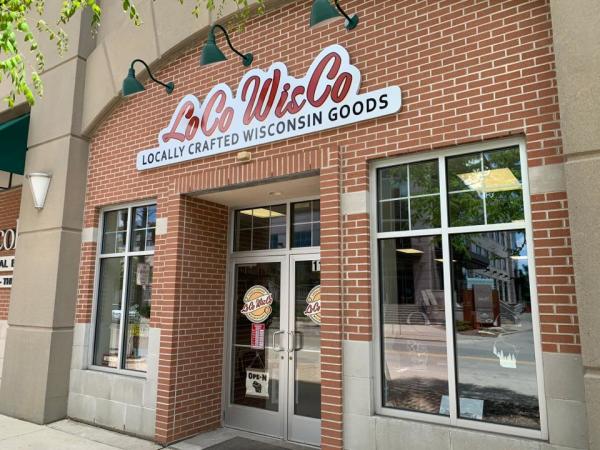 2654 Continental Drive, Bellevue
Josephine's Attic Gifts & Decor is located in a renovated midcentury home that the owner's grandfather built. Talk about a local gem! This quaint gift shop has all kinds of items that would make great souvenirs like apparel, jewelry, bath products, handbags, gift baskets, home decor, and so much more! They also carry gourmet food items from brands like Stonewall Kitchen and Savannah Bee Company, and of course, plenty of local cheeses and sausages!
1641 Commanche Avenue, Ashwaubenon
Turtle Island Gifts carries a diverse selection of one-of-a-kind art in all mediums, all made by local and Native American artists. Some of the handmade items they offer are beaded barrettes and purses, leather baby moccasins, wampum (quahog shell) earrings, braided sweetgrass and sweetgrass smudge spray, and beautiful original art pieces. The items available in the store rotate often, so it's worth stopping in to see what kinds of treasures you can find!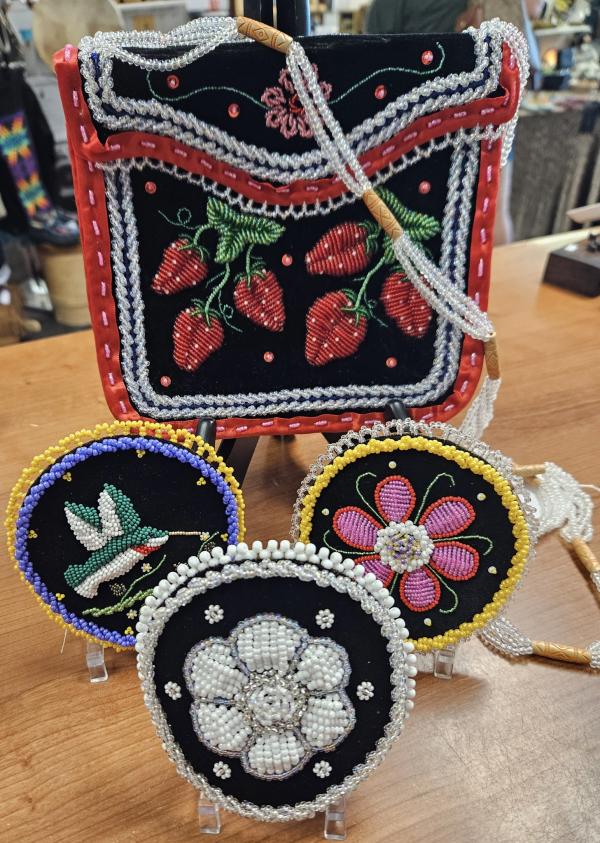 Did we give you a few new shopping destinations to check out next time you're here? We hope so! Our destination guide is also a great resource to help you plan your trip. You can download a free copy of it here!