Whether you're looking for somewhere special to bring the family on Mother's Day or Easter Sunday, or you just want to stuff your belly with some of the best breakfast food Green Bay has to offer, we've compiled a short list of some of our favorite places! No matter what kind of food or atmosphere you're craving, this list has something for everyone.
By the way, we hope you packed some stretchy pants because you're going to need them!
1951 West
Get ready to put yourself into a legit food coma because the brunch at 1951 West is massive and massively delicious. It's served buffet style, which is music to your ears if you have a big appetite! You'll find a build-your-own omelet station, beef tips, seafood, broasted chicken, and so much more. This is a SERIOUS brunch. They always have a great Easter and Mother's Day brunch, too, so if you're looking for somewhere special to bring the family, this is a great option!
White Dog Green Bay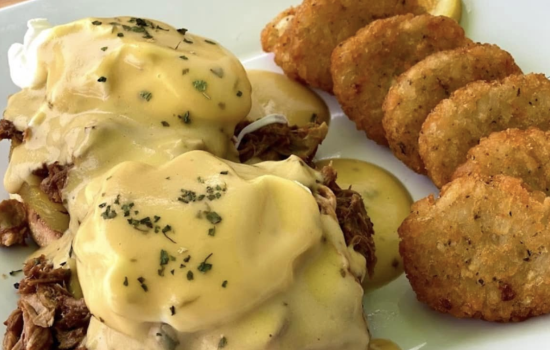 This is one of those places where if you know, you know. It's a hidden gem! Ask any local and they'll tell you that the food here — and especially the brunch — is out of this world. We recommend starting with a "Badger" Bloody Mary or a Blood Orange Mimosa. Then, it's time to get serious because picking just one thing off the menu is nearly impossible. If you want our opinion, you can never go wrong with the Pulled Pork Benedict.
Grapevine Café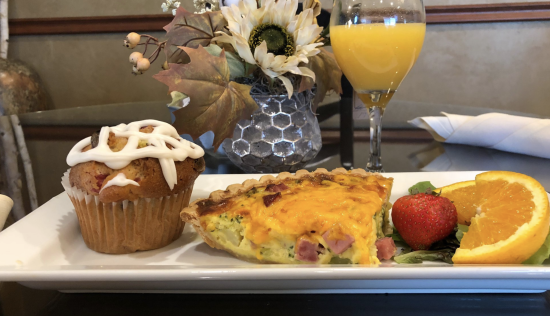 Grapevine Café is a local favorite because they have a really great atmosphere and fantastic homemade food. There are lots of cozy little nooks that you and your loved ones can tuck away in and enjoy a slow start to your Sunday. As far as food goes, you can't go wrong with their Berry Hazelnut French Toast or the Quiche du Jour (served with a muffin). And if you're someone who likes to sleep in on Sunday, we have good news: brunch is served until 3pm!
Village Grille
When people think of brunch in Green Bay, Village Grille is always near the top of the list. They have two locations, one in Allouez and one in Bellevue. No matter which one you choose, be prepared for one of the best brunch buffets you've ever seen. The buffet is available from 8am to 1pm, and they also have their full breakfast menu available, as well as an assortment of Bloody Marys and Mimosas. They'll even make a Mickey Mouse Pancake for the kids!
Hinterland Brewery
For a more chef-driven brunch, you have to give Hinterland Brewery's brunch a try. They serve brunch every Sunday starting at 10am, and they also typically offer a special Mother's Day and Easter brunch menu. Their offerings change seasonally, but keep an eye out for local favorites like Chicken & Waffles or Smoked Ocean Trout Everything Bagel. This isn't your typical brunch, and that's a good thing. When you go to Hinterland, you're going to get something memorable.