Looking to explore somewhere new this spring? Might we suggest Algoma? This quaint community nestled on the shores of Lake Michigan is unparalleled when it comes to natural beauty, friendliness, and charm.
Ask any Green Bay local where they like to go on a day trip and you're bound to hear "Algoma" come up a lot. It's just a short 40-minute drive out of town, but you'll feel like you've traveled to the east coast. The shoreline is beautiful, the people are amazing, and there's so much to see and do while you're there. Let's go over the top five reasons you should visit Algoma this spring!
#1 - The Fishing
If you love fishing, you need to head to Algoma during the spring months! Did you know that Algoma actually shares a latitude with Bar Harbor, Maine? While you won't catch any lobster here, you can expect the same friendly, small-town vibes and seriously great fishing.
In the early spring months (March and April), you'll catch a lot of brown trout in the shallower waters and rainbow trout (steelhead) and suckers in the Ahnapee River. Once May rolls around, you'll start to see lots of salmon — including king salmon — and trout in Lake Michigan.
If you're looking for a guide, check out Fishin' Magician Charters or Haasch Guide Services!
#2 - The Shopping
Who doesn't love browsing locally-owned, one-of-a-kind shops? Algoma is wonderfully stroll-able and it's full of places where you can find unique gifts for yourself or someone else! 
Yardstick Books is an all-ages bookstore that is extremely well-curated and full of whimsy. Queen Bee Handmade Soap is a must-visit for artisanal soap (of course), and also candles, lotion, body scrubs, and more. And, if you're into essential oils, crystals, and bohemian goods, you should definitely pay a visit to BellaLuna's Apothecary and Boutique!
Finally, Algoma has some amazing clothing boutiques specializing in both new and vintage items! First, there's Tina Marie's Boutique, which has been around for 15 years and is a local favorite for formal and casual wear. Hello Dolly and 2nd Hand Rose do a fantastic job of stocking unique pieces you won't find anywhere else. Stop in and check them out!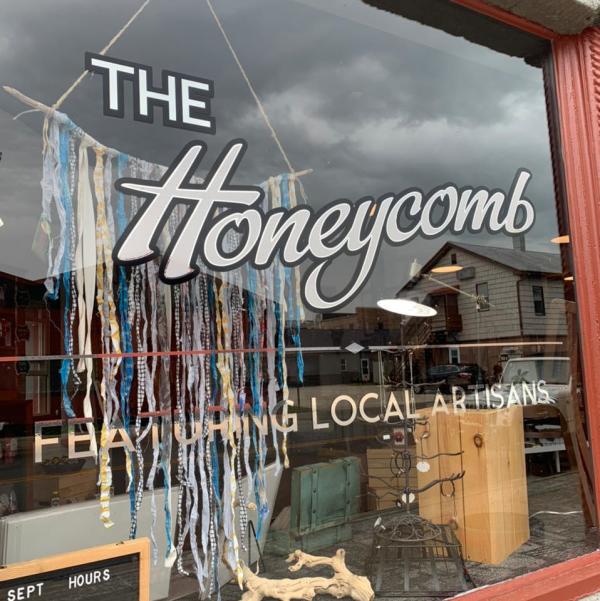 #3 - The Art
Algoma is an art destination, due to the area's inspiring landscapes and affordable studio spaces. While you won't find a massive art museum here, you will find lots of smaller galleries and studios, like Bren Sibilsky Sculpture, Robert Ray Gallery, Ladybug Glass Studio & Gallery, The Pottery Co-Op, and Clay on Steele… just to name a few!
If you can, try to plan your trip during the first Friday of the month. This is when the local businesses and art galleries open their doors in the evening for special art exhibitions, and you'll also find interesting "sidewalk pop-ups" from emerging artists, retailers, and food trucks.
#4 - The Drinks
Nothing says "spring has arrived" quite like enjoying a refreshing drink outdoors! Von Stiehl Winery and Ahnapee Brewery are two places where you're bound to make new memories and meet new friends and we consider them to be a must-visit when you're in Algoma!
Von Stiehl is always bustling with locals and visitors who just want to have a good time. Sit outside on the terrace and enjoy one of their delicious hard ciders (we love the Raspberry Rosé). Or, you can step inside the 150-year-old tasting room if it's still a bit chilly outside.
Ahnapee Brewery is just down the street, and if the weather's nice, they might have their distinctive glass garage doors opened up to let in that refreshing lakeshore breeze. They have lots of options on tap, but our favorite spring brews are Helles in Red or Berry Baggins.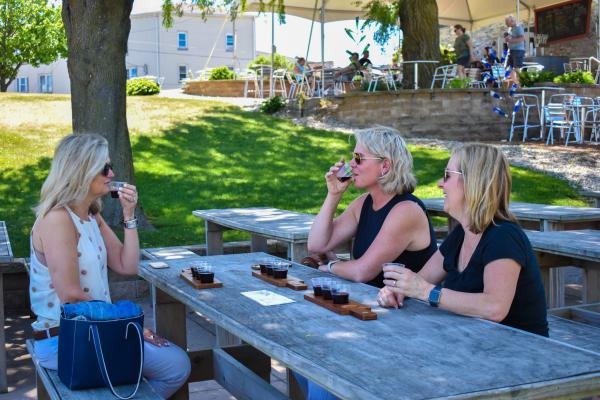 #5 - The Hiking
Springtime is the perfect time for a long, leisurely stroll. Chances are, you're eager to stretch your legs and enjoy the sights and sounds of nature. Well, you're in luck because Algoma is home to the Ahnapee State Trail, a 48-mile multi-use recreational trail.
Like several other trails in the area, the Ahnapee State Trail was once a railbed. You can still see remnants of that history, such as "steam locomotive boiler culverts, dated concrete bridges, several steel girder bridges, and … buildings that once housed rail-related industries." (source)
The Ahnapee State Trail is perfect for running, biking, and of course, hiking. Pets are also welcome on the trail, as long as they're on a leash!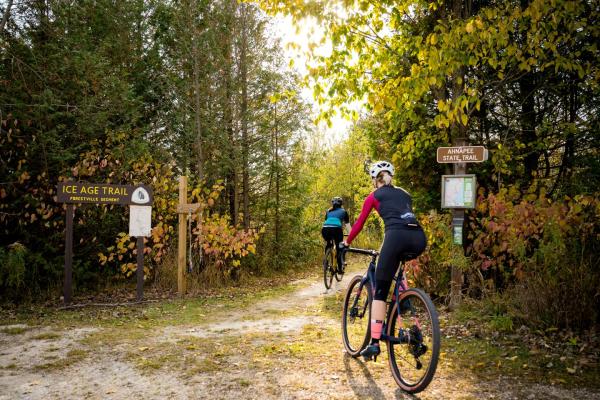 If you're looking for more information about Algoma, be sure to check out our community page here. We can't wait to see you this spring!