World Para Ice Hockey returns to Green Bay for its second championship and USA is defending their Gold Title! 

 
The Game: 
This fast-paced, action-packed game is one of the largest attended Paralympic version of ice hockey. It is played by female athletes with a physical impairment to the lower parts of their body. It follows the rules of a typical game of hockey - but there are some modifications:
Players use a double-edged "Sledge" which consists of a bucket seat set on two blades that the puck can pass through

Players use two double-edged sticks, one end is a spike for pushing, and the other is a blade for shooting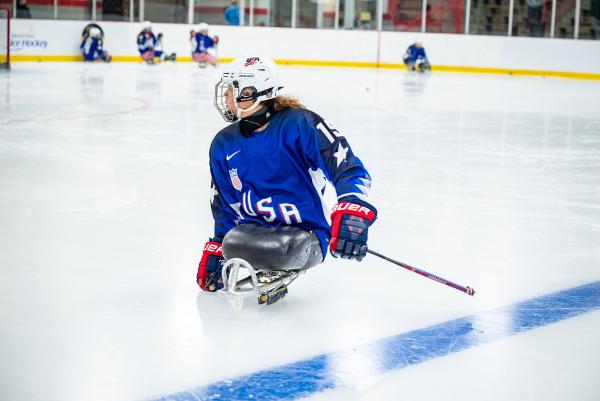 The Origins:
According to paralympic.org, Para Ice Hockey was "invented at a rehabilitation center in Stockholm Sweden during the early 1960s by a group of Swedes who, despite their physical impairment, wanted to continue playing hockey."
In 2022 Green Bay, Wisconsin hosted the first-ever Women's World ParaIce Hockey Competition, including teams from The United States, Canada, Great Britain, and Team World (comprised of several athletes across the nation). Team USA took Gold on their home ice, with Canada claiming silver, and Team World winning bronze. This year teams will once again compete at Cornerstone Community Center Team. As the sport continues to grow and more countries develop their own Paralympic team, Green Bay could be first in line to host the World Championships for the sport.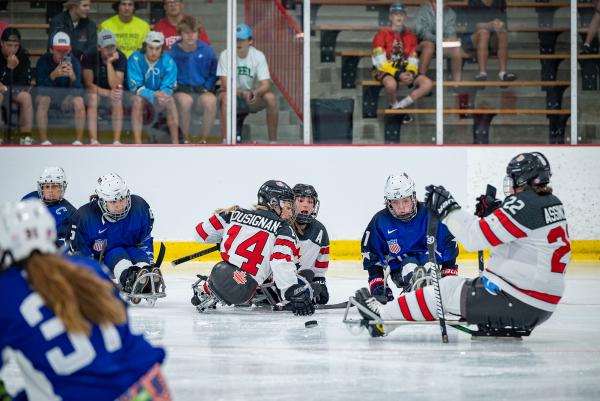 The Host:
In order to be considered a host for the Paralympics, Cornerstone had to make several modifications to its rink. Including but not limited to: 
Removal of concrete benches in players' area to create a flat surface for players to skate directly from bench to ice

Installation of clear boards so players could see the ice from the team area
Want to be involved? Volunteer for the event! 
The Schedule: 
The competition kicks off August 31st and runs through September 3rd, concluding with a much anticipated North American rivalry - Team USA vs. Team Canada; with Team USA eager to defend their Gold title from 2022. See the full schedule below.
8/31:
6:30 PM - USA vs. Canada
9/1:
6:30 PM - USA vs. Great Britian
9/2: 
6:30 PM - USA vs. Team World
9/3:
11:00 AM - 3rd Place Game
3:00 PM - Championship Game
This is a free event for those who want to spectate!