Where to Find the Perfect Gifts for Moms, Dads and Grads
During spring, Green Bay's shops come into full bloom. To find the perfect present for Mother's Day, Father's Day or graduation, look to these shops.
For Stylish Sorts
Is your gift recipient a clothes horse or accessories fiend? Green Bay is brimming with apparel shops filled with on-trend, distinctive finds. For Father's Day gifts, head to Haberdasher Co., which offers elevated menswear that will turn Dad into a fashion plate.
For clothes that are sure to elicit the question, "Where did you get that?", add North Broadway Street's ZuLou to your shopping itinerary. Hey Daisy has some of the cutest finds around with their punchy-patterned sweaters, trendy shackets and other gift items like mugs, purses and hair accessories. Meanwhile, Azure has apparel that looks as if it's jumped off the pages of a fashion mag, with jackets, jeans and blouses that will level up any closet.
For clothes that feel decidedly free-spirited, visit Twist Boutique and pick up a slouchy cardigan or tunic top to give as a gift. Sunrise on Main Boutique carries a mix of upscale resale and new items, providing a large array of gift possibilities.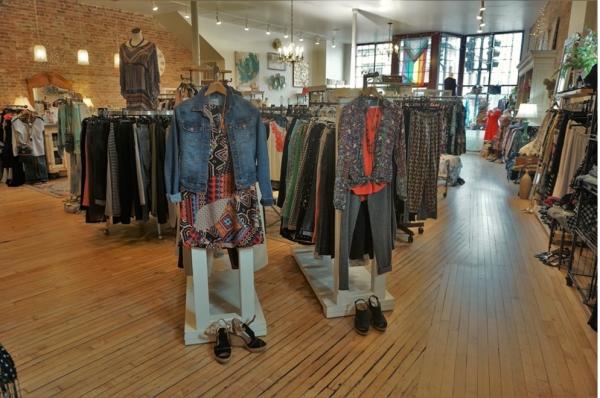 And for that extra-special gift, if you really want to go for the gold go to Rummele's Jewelers to browse glittering pieces from the likes of David Yurman and Mikimoto.
For Creative Types
There are many artistic shopping destinations that can help you source a find for anyone with an artistic slant. Not only is The Art Garage an impressive gallery space, it also purveys merch, to-go art supply kits and gift cards that the artist in your life will adore.
Is your creative friend or family member also an animal lover? Then give your gift a personal touch with a handpainted pet portrait from Art by Kristy Parma.
If you want to add your own mark to a creative gift, Board & Brush will be right up your alley, with its farmhouse-inspired signs that you can craft yourself.
And for those gift recipients who prefer to get their creative juices flowing through reading, make a stop at Lion's Mouth Bookstore, outfitted with today's leading titles — and gift cards, too.
For Refined Palates
For the self-described foodies on your list, pick up a Green Bay gift that will tempt their tastebuds. The newly opened Revolution Public Market has cheese and charcuterie offerings that any gourmet is sure to love. While Beerntsen's Candies provides chocolates and gift baskets that will make a sweet tooth squeal with delight. For the olive-oil aficionados out there, The Oilerie is perfect.
And finally, for those who enjoy sipping local craft brews and other libations, look to Titletown Brewing Company or Captain's Walk Winery.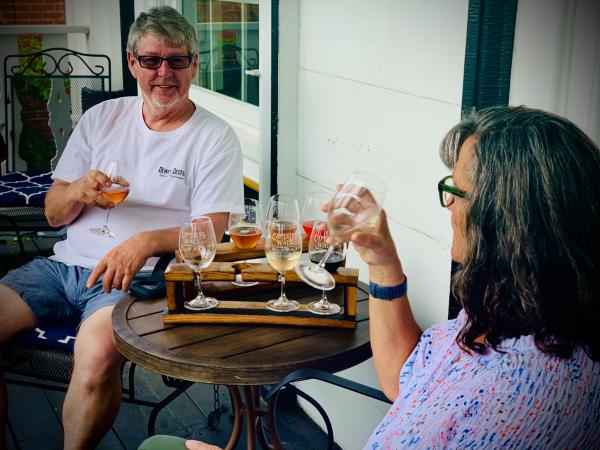 For Décor Devotees
Perhaps your gift recipient is a regular Joanna Gaines. For those who can't get enough of decorating their homes, there's Homestead Decor, a combination of beautiful home goods and clothing. For a gift that hails from another era, shop Cockloft Vintage and The Vintage Lair for bygone décor treasures.
For Green Thumbs
This one goes out to all the plant ladies and gentlemen out there. For gardeners, houseplant enthusiasts and flower lovers, pick up a live plant or some gardening essentials from Green Bay locales like The Plant People, Petal Pusher or Stein's Garden & Home.
For Outdoor Enthusiasts
Green Bay is in no short supply of adrenaline-inspiring outdoor adventures, and its local shops certainly reflect this. For loved ones who'd rather travel on two wheels than anything else, head to bike shops like Broken Spoke Bike Studio and Pete's Garage for helmets, biking accessories or maybe even a bright, shiny new bike for a Mom, Dad or grad.
Would your gift recipient rather hit the trail on foot? Don't miss The Heel Shoe Fitters, a Green Bay mainstay offering hiking boots, running shoes and a whole lot more.
Green Bay Goodies
Sometimes, the very best gifts represent someone's favorite place, and these shops celebrate everything that Green Bay is about. Packers Pro Shop, located at Lambeau Field, is jam-packed with everything a Packer fan could possibly want, from hats to pajamas to books to jerseys (for a super personal touch, purchase a customized jersey). LoCo WisCo is famed for their locally crafted Wisconsin goods, which include sweet-smelling candles that celebrate Wisconsin culture, handmade seasonal décor, delicious sauces and apparel that shows off a love for our state.