If you've got a sweet tooth, Greater Green Bay has got you covered. Here are some of our favorite spots loaded with desserts your mouth will water over from frozen custard and ice cream drinks to cupcakes, kringles, cheesecake and more!
Cheese Cake Heaven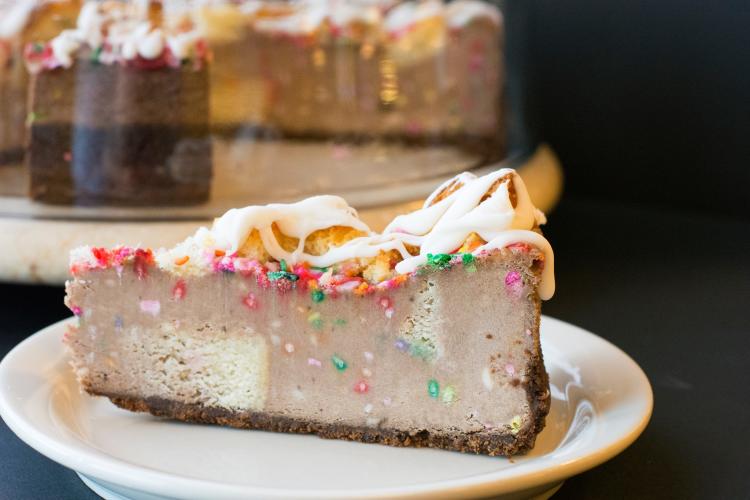 If cheesecake is your go-to dessert a visit to Green Bay is not complete without a visit to Cheese Cake Heaven. It may have taken four years to create the perfect cheesecake, but now Cheese Cake Heaven has 90 different flavors along with a large selection of pastries, desserts, and other bakery items. In addition to all the treats your sweet tooth may be craving, they also serve breakfast, lunch and dinner daily with a full-fledged cafe and deli featuring yummy sandwiches, soups and salads.
Seroogy's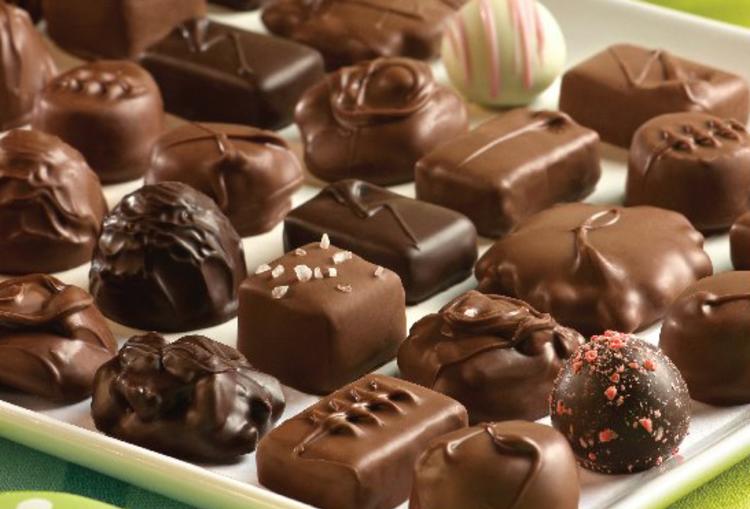 A chocoholic's dream comes true with a stop at Seroogy's. Specializing in homemade chocolates since 1899 makes every day a special occasion at Seroogy's. There's never a shortage of boxed chocolates, truffles, turtles, fudge and more! A visit is never complete without trying their meltaway bar. In addition to chocolate, they also have fresh ground coffee, nuts, snacks and a gift shop to put a smile on anyone's face.
The Candy Bar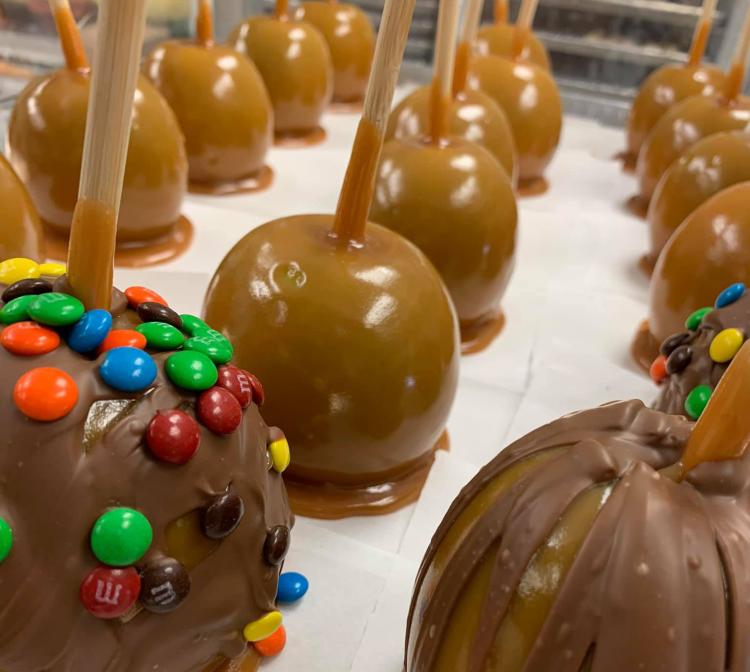 The recipes at The Candy Bar located in Suamico are tried and true and reflect the time-honored tradition of Jerry and Kaye's family who first cultivated this divine delicacy. Everything in the store is handmade and the made from scratch caramel recipe is over 150 years old. They even have an entire wall dedicated to retro and novelty candies.
We're sure there is an old-time favorite here that will bring back fond memories for you. If you don't find something you remember just ask them and I am sure they will try to find it for you. They hand dip all of their chocolates and cook everything onsite. You can even watch them making candy thru the viewing window. They'll create a sweet moment for you one bite at a time.
The Cupcake Couture
If you are in search of the best cupcake, look no further than The Cupcake Couture. Here, you can even create your very own cupcake creation. You choose your flavor of the cupcake, the filling, the frosting, and the toppings. Now, that's a cupcake worth devouring. If you'd rather choose from something already baked, they have those too in addition to other delicious treats. Cakeballs, anyone?
The Exchange Coffee, Mercantile & Eatery
Bubble waffles, crepes, ice cream drinks, smoothies, coffee flights, affogato, need I say more? The Exchange located just over the bridge in West De Pere brings you a coffee shop experience like no other. The Exchange exists to be a culture creator and bring a life-giving atmosphere to the (920) marketplace and beyond. Their unique products and peaceful environments will inspire you to come back for more.
Here you can indulge in desserts like Russian peach de leche treats, Ferrero Rocher cake, WI-shaped chocolate chip cookies, donuts, brownie kabobs, or ice cream waffles and dishes. We'll let you be the judge.
Uncle Mike's Bake Shoppe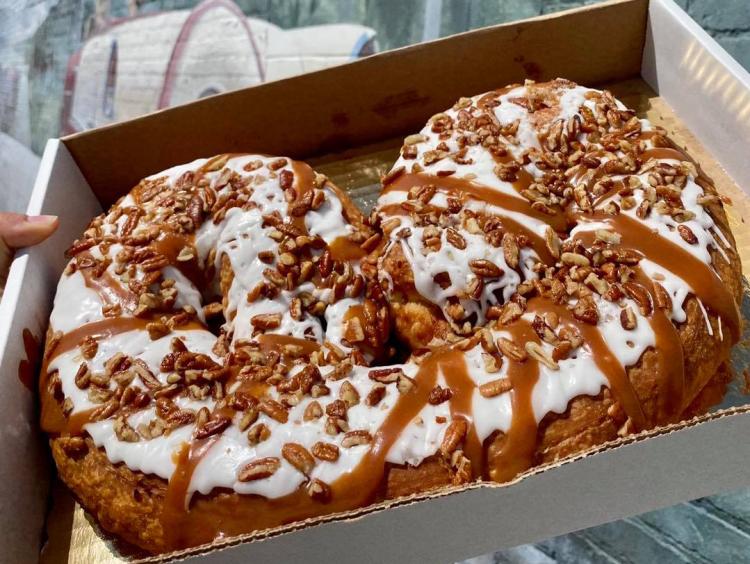 Enjoy Wisconsin's Award Winning Bakery, right here in Greater Green Bay. Whether you're looking for fresh donuts, custom cakes, breads and buns, cheesecake, kringles or coffee cakes and pies, Uncle Mike's Bake Shoppe has you covered. On any given day they will have samples of their various kringles out for you to taste.
What's a kringle you ask? A kringle is a danish pastry made from laminated dough. Each kringle has 36 layers of dough and butter forming a buttery flaky dough. Kringles are filled with a filling and formed into the traditional pretzel shape. Uncle Mike's make a cheater pretzel so none of the dough overlaps. Once you go kringle, there's no turning back!
Zesty's Frozen Custard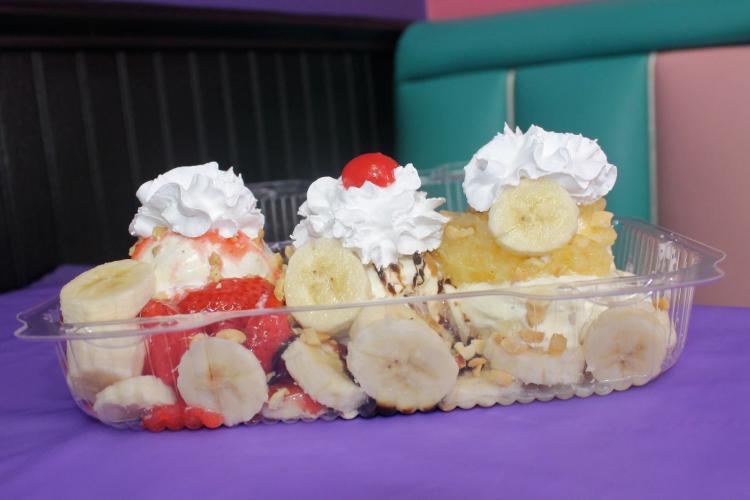 Any frozen custard lovers out there? I know I am. Zesty's Frozen Custard is a Greater Green Bay favorite. Before describing Zesty's, it's important for you to know exactly what custard is. And no, it's not "just ice cream." Adding some egg yolk and containing a higher percentage of butter distinguishes frozen custard from ice cream with its thick, creamy texture. Frozen custard is flash-frozen to minimalize air bubbles giving it a denser consistency.
Anything you can do with ice cream, you can do better with custard. Zesty's custard is great in a milkshake, scrambles (Zesty's version of a Blizzard) or just by itself. If you've never had a Banana Split or Hot Fudge Sundae made with custard, you have got to try it! Custard is served either vanilla or chocolate or better yet, try the flavor-of-the-day!
So, now that I ruined your New Year's resolution, while you are out on the search for the best dessert in Greater Green Bay, be sure to snap a photo and share your favorites with us on social media by using #LoveGB.