Delicious and sweet (but not too sweet), an easy sipper, and just the right balance of alcohol and other unique flavors, the old fashioned is a staple for any cocktail fan in Wisconsin.
Though it started out as a simple drink — muddle sugar with bitters and water, add whiskey, garnish with an orange slice and a cherry — Wisconsin took the old fashioned to new places, substituting whiskey with brandy. Now bars and restaurants across the state put their own special twists on this iconic drink, and of course, Green Bay boasts some of the best.
Keep reading to find out where you can get a really great old fashioned right here in Green Bay!
This gastropub located in the Olde Main Street district offers a warm, relaxed community space with an elevated dining and beverage experience for anyone looking for a night out. The real treat for cocktail lovers is the barrel aged old fashioned. Aged in-house for two months, this signature drink is crafted with Elijah Craig Bourbon and orange and angostura bitters, served with your choice of sweet, sour, or press.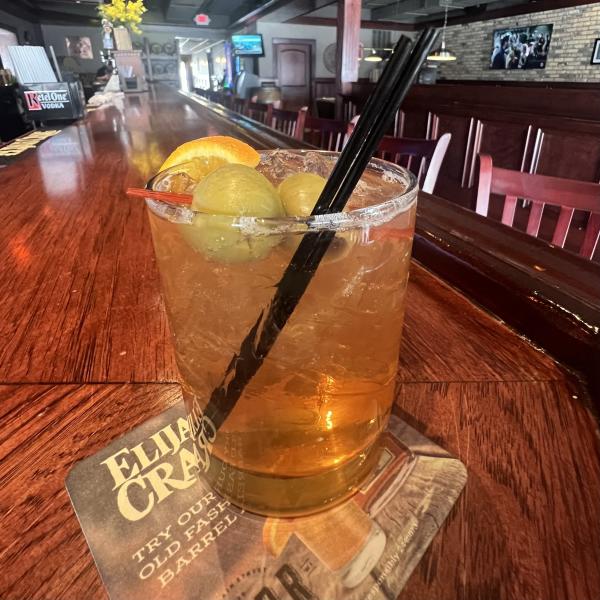 Housed in the renovated Reedsville Granary in De Pere, Bleu's character and ambiance alone is enough to lure anyone in, but for the old fashioned lover, Bleu is a must-visit. The maple rye old fashioned is one of their specialty cocktails and is made with High West Rye Whiskey, house molasses & maple simple syrup, maple-wood smoked and sour, and served on the rocks. This drink is good year-round but it's especially good on a cool fall day while you watch the leaves turn.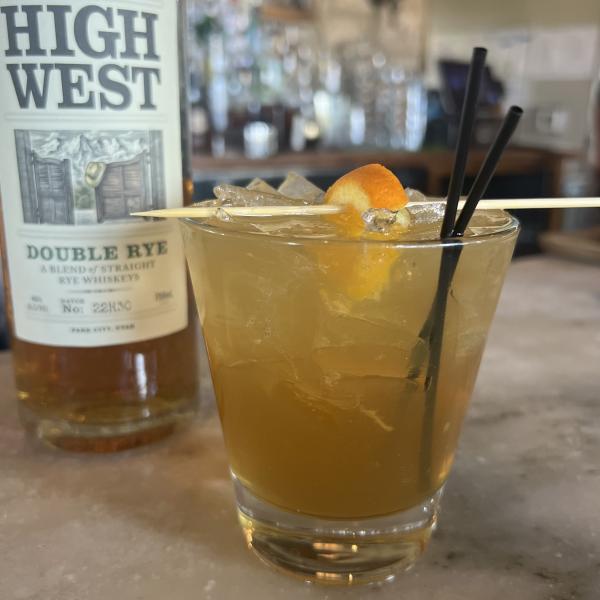 Taverne in the Sky | Kohler Original Recipe Chocolate Old Fashioned 🥃
Enjoy a drink overlooking an awe-inspiring view of Lambeau Field. Taverne in the Sky, located on the fifth floor of Lodge Kohler in the Titletown District, boasts a truly modern look and feel with incredible views. Not to mention, their unique wood-fire rotisserie cuisine! But these savory meals wouldn't be complete without a special craft cocktail—the Kohler Original Recipe Chocolate Old Fashioned. Sure the name is a mouthful, but trust us, you'll want a mouthful of this decadent drink as soon as you see one. Crafted with luscious dark chocolate brandy, Barrow's Intense Ginger Liqueur, and orange, cherry, and angostura bitters, this is a sweet, elevated old fashioned at its finest.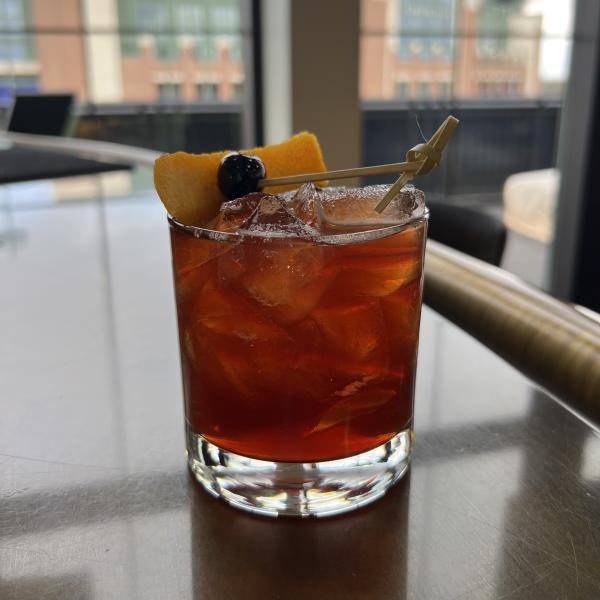 Black & Tan | Not So Old Fashioned 🥃
If you're looking for fine dining with a little bit of good old fashioned Wisconsin charm (pun intended), look no further than Black & Tan. This restaurant, located in the heart of Green Bay's  downtown district on Walnut Street, has a wide range of special appetizers and meals and regularly experiments with new dishes and desserts. Their Not So Old Fashioned is a reflection of that innovative culinary spirit, giving a sweet and tart twist to the drink. Made with bourbon, smoked cherry, orange, simple syrup, bitters, dark cherry juice, and press, the Not So Old Fashioned may not be traditional, but we're certain it's a cocktail even grandma would love!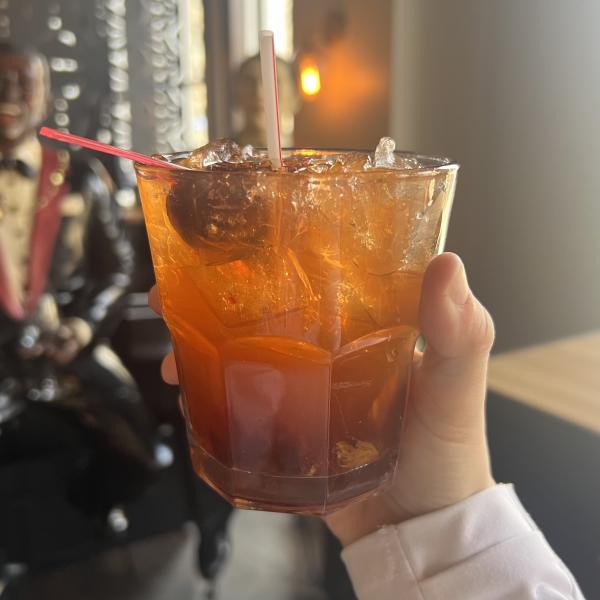 Studio 1212 | 1212 Old Fashioned 🥃
Come for the beautiful waterfront views, stay for an old fashioned… or two! Studio 1212 has a lot to love — dazzling sunset views over the river, a secluded patio, and locally sourced, fresh ingredients in all their menu items. So it's not surprising that their signature cocktail, the 1212 Old Fashioned, is a mixture of everything that makes an old fashioned great! Theirs is crafted with a liquor combo of whiskey, brandy, bourbon, and apple bourbon, as well as your pick of surprising yet complimentary flavors of chai, pecan, or peanut butter.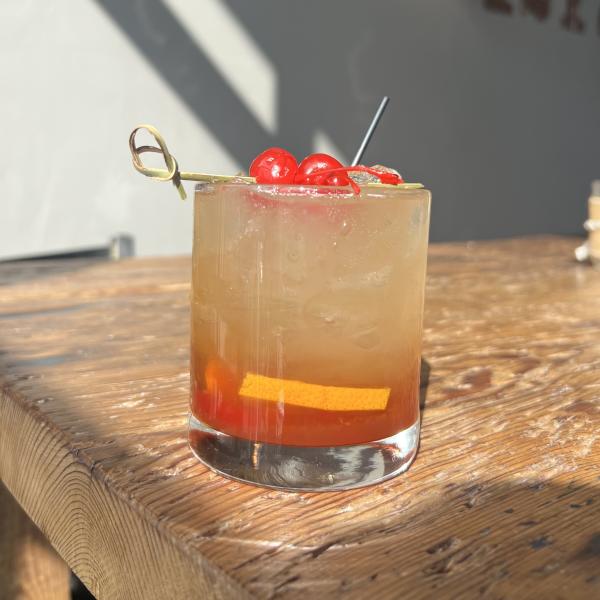 Experience a truly classic taste of Wisconsin with a Green Bay old fashioned!
The old fashioned is a true Wisconsin classic, requiring a deft hand and a creative mind to make it just right. From a classic whiskey or brandy base to unique new twists on the recipe, Green Bay has mastered the art of mixing the old fashioned. So where will you be going for your next sip of this iconic cocktail?