Take a Stroll Around Downtown Suamico
Yes, the downtown area of Suamico is small, but there are a bunch of really great places all jam-packed into it. This would be a great place to explore as you kick off your Valentine's Day fun! Ginger Birch is an adorable little shop that carries everything from fresh flowers to jewelry to gourmet food items. Across the street is a cute little coffee and brunch spot called Spork Cafe. Next door to that is Pelkin's Meat, your one-stop shop for local meats, cheeses, and more!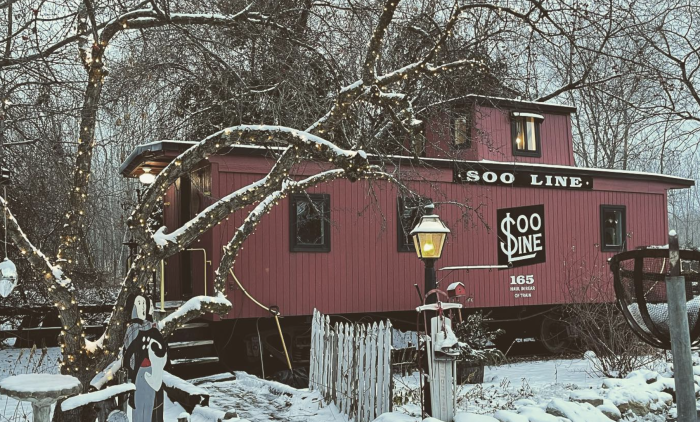 Stop for Lunch at 888 Cheese & Co.
Speaking of cheese, Suamico is also home to a new restaurant called 888 Cheese & Co. This would be the perfect place to grab lunch with your besties! We went there right when they opened and everything we tried was amazing. Of course, you can't go wrong with the Classic 888 grilled cheese. Or, if you're feeling adventurous, you could get the MAC Daddy or the PB Juan. And don't forget to start with the Giant Pretzel Board because, well, why wouldn't you?
Do a Wine Flight at The Bottle Room 
What goes better with cheese than wine? This day just keeps getting better and better, which is how it should be on Valentine's Day, whether you're in a relationship or not. 😊 Grab your gang and head to The Bottle Room (also located in Suamico) for one of their signature wine flights! You can choose from Sweet Street, Warming Whites, The Negociants, New & Noteworthy, and Stunning Shades of Red. It's a great way to step out of your comfort zone and find a new fave! Explore our Girls Night at The Bottle Room on our TikTok.
Get Some Hibachi at Nakashima of Japan
Hibachi is delicious, but it's also the ultimate group dinner "date" option. Nakashima of Japan is one of Green Bay's best hibachi spots because they offer so many options. You can get shrimp, ribeye, lobster, filet mignon, swordfish… the list goes on and on. You can even get a combo if you're having trouble picking just one. Plus, you get all the extras and sides – including the flaming shrimp appetizer, which is everyone's favorite part of the hibachi experience.
Head to Seroogy's for a Sweet Treat
If you've never been to Seroogy's, you are in for a treat — literally. It's the perfect place to get yourself a well-deserved Valentine's Day gift. If you need recommendations, their chocolate truffles are elite and their meltaway bars are one of Green Bay's best kept secrets. The best part? They stay open until 9pm because they understand that sometimes your sweet tooth doesn't know the meaning of "normal business hours."
Go See "Seroogy's, Green Bay's Willy Wonka"
Now that you've experienced the magic of Seroogy's first-hand, you'll want to get tickets to see the hilarious live theater show called "Seroogy's, Green Bay's Willy Wonka" at the Meyer Theatre. The show is based on the story of Willy Wonka, but set in Northeastern Wisconsin. It's written and performed by Let Me Be Frank Productions, a group of local legends who are celebrating their 24th season (!!!) this year. "Frank" shows are always a good time and this would be a great way to spend your Valentine's Day evening with friends.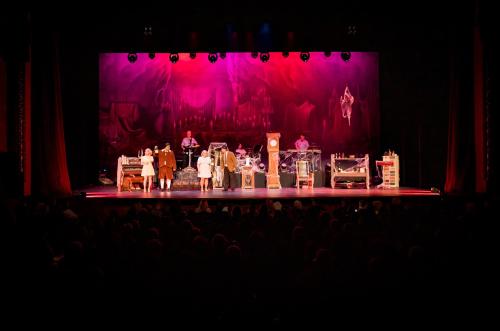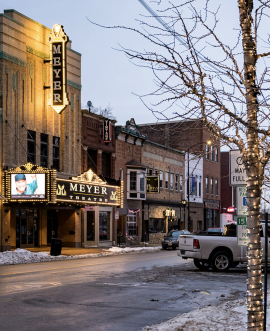 Head Downtown for Some Dancing
If you like to dance, there are some great spots downtown where you can let loose! Stir-Ups is just four doors down from the Meyer Theatre and it's always a loud – but great – time. Their drink specials are tough to beat, which is always a plus. About two blocks down Washington Street is The Rabbit Hole, an 80's and 90's "throwback" bar. Finally, there's XS Nightclub, which is located on Main Street. This alternative club features a huge dance floor and a house DJ that knows all your favorite songs and can't wait to play them for you!
So, what do you think? Does this sound like a Valentine's Day itinerary you'd want to make a reality with your friend group? Whoever said you have to have a date to have a great time on February 14 has obviously never been to Green Bay. 😉 
Looking to save? Check our coupon book ⬇️⬇️⬇️: 
Valid:

February 1, 2023 - January 31, 2024
Not valid during Restaurant Week. ONE TIME USE ONLY. Coupon expires on January 31, 2024
Valid:

February 1, 2023 - January 31, 2024
Nay not redeem on Saturday or Sunday. ONE TIME USE ONLY. Coupon expires on January 31, 2024
Valid:

February 1, 2023 - January 31, 2024
Exclusion are noted on ticket page. Use. promo code DISCOVERGB at online checkout. ONE TIME USE ONLY. Coupon expires on January 31, 2024
Valid:

February 1, 2023 - January 31, 2024
Your choice of pint or bottle of beer, single mixer with call alcohol or less. Not valid during Farmers Markets. Limit one coupon per person. ONE TIME USE ONLY. Coupon expires on January 31, 2024