It is National Travel and Tourism Week May 3-9. A week that celebrates all that is good in the travel industry. The Greater Green Bay Convention and Visitors Bureau uses this week every year to highlight the amazing impact that the hospitality and tourism industry has on Brown County.
Important to know, is that last year's tourism impact numbers had a 3.1% increase, and visitor spending was $718 million. In total sales, a record $1.2 billion tourism dollars flowed through the Brown County economy. Local taxes collected were $45.4 million from visitors to the county.
But that was last year. While we would love to hang our hat on these numbers, and celebrate our successes, we cannot. A pandemic has decimated the industry. These days we worry for the 12,352 people in our county that rely on their hospitality job to put food on the table. We think about the small businesses, hotels, restaurants and attractions that are not operating at full capacity, and not enjoying the anticipation of the summer tourist season.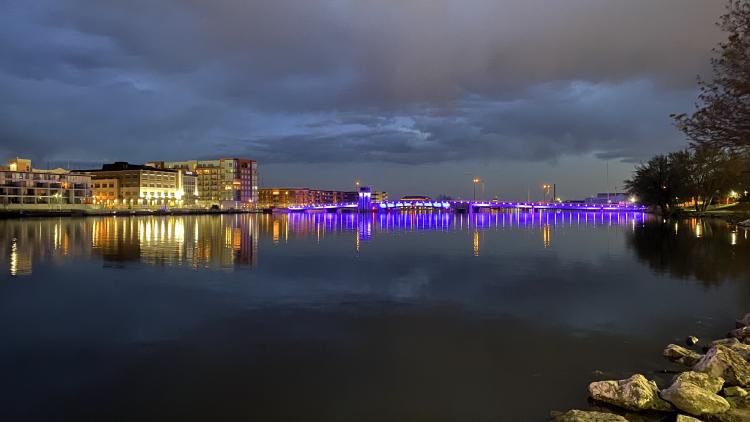 The CVB message this year is to embrace the #SpiritofTravel. Every single one of our residents knows someone who works in tourism. On Wednesday, May 6, the Green Bay bridges were lit in purple, hospitality's symbolic color during National Travel & Tourism Week.
"Thousands of employees in our hospitality and tourism industry have been heavily impacted by the coronavirus," said Brad Toll, Greater Green Bay CVB president. "Hospitality workers are the backbone of an important Wisconsin industry. We are committed to helping them through this time because of all they do for Brown County. Lighting the bridges in purple is a symbol of our gratitude for their work."
We invite our community to go PURPLE in support of our neighbors and friends in hospitality.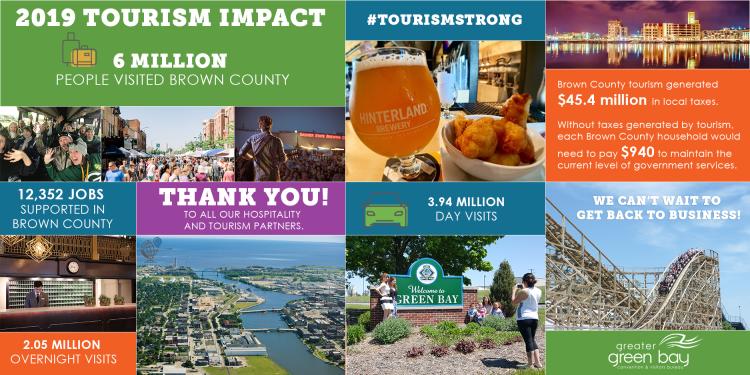 The impact of the coronavirus to the 2020 tourism industry is an unknown. What we do know is that the 'Spirit of Hospitality' will carry us through to the other side.
Highlights from the success of 2019 tourism in Brown County:
We invite you to embrace the #SpiritofTravel in Brown County.
Follow us on Facebook, Instagram and Twitter for destination highlights, virtual experiences, future travel inspiration and everything that makes Brown County and Greater Green Bay a special place to visit.