Solo travel is really having a big moment. 25% of Americans (that's around 83 million people) said they are considering taking a solo trip in 2023 and we are HERE for that. Why wait around for a travel companion and then have to compromise on everything you want to do? Instead, you can travel on your own terms and make all of the decisions yourself. Win, win!
It should come as no surprise that we think Green Bay is one of the best places to visit as a solo traveler. It's one of the safest cities out there, it has the nicest people, and there's so much to do! To prove it, we've put together the perfect solo travel itinerary for 24 hours in Green Bay!
8:00 am to 12:00 pm⏰
Rise and shine! If you're like us, the first thing you think about when you wake up in the morning is coffee. Luckily, Green Bay has some fantastic locally-owned coffee shops. We recommend trying either Luna Coffee Roasters in Bellevue or Coffee Wizardz in Allouez. Or, if you are in the mood for a full breakfast, try The Creamery in the Downtown District or The Exchange in De Pere. Both places have unique menu items that will fuel you up for your big day ahead.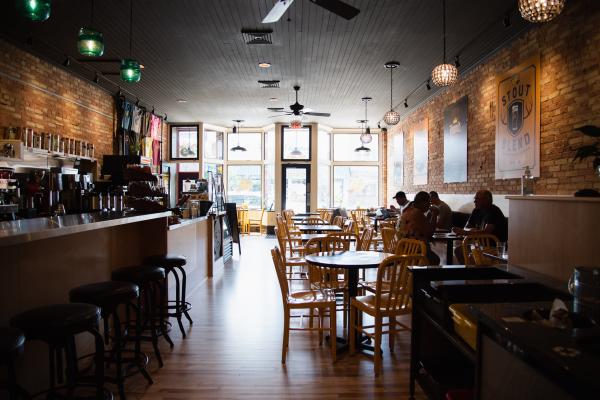 Speaking of which, it's time for your first excursion! Here are a few options to choose from:
For Football Fans - If you love the Packers, you HAVE to take a Lambeau Field Stadium Tour. It's an experience you'll never forget and it's a perfect thing to do as a solo traveler because you'll be in a group with other like-minded people who love the same things you love! 
For Nature Lovers - Go for a hike at Fonferek's Glen, a 75-acre county park with a 30-foot waterfall, dolomite cliffs, and a really cool stone archway. The park is part of the Niagara Escarpment, which has the oldest forest ecosystem and trees in eastern North America.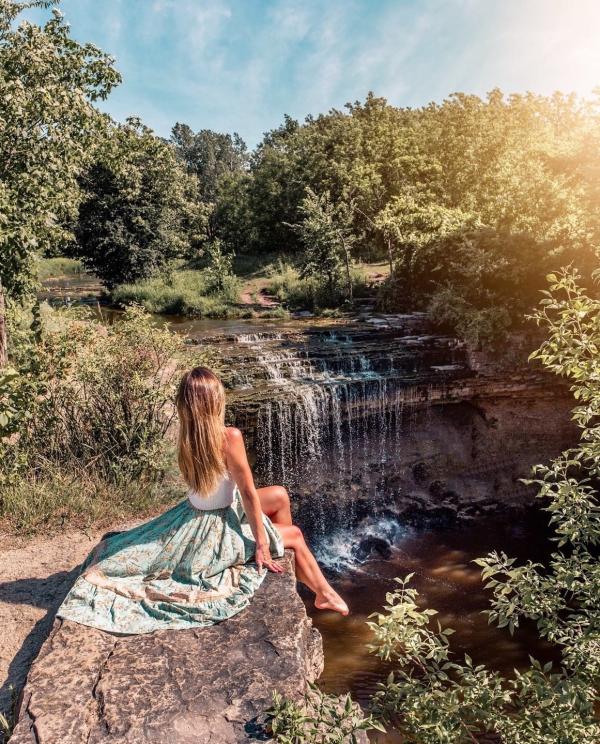 For History Buffs - The National Railroad Museum in Green Bay is one of the largest, oldest, and most well-respected rail museums in the country. Here, you can see some rare locomotives up close, like the Union Pacific #4017 "Big Boy" and Dwight D. Eisenhower locomotives!
12:00 pm to 5:00 pm⏰
After your morning adventures, you're going to be hungry for lunch. Green Bay has some great lunch spots that are perfect for the solo traveler, meaning, no one will look at you strangely if you ask for a table for one. 😉 Our top picks are Kavarna for a great vegetarian menu or Cheesecake Heaven — try the grilled Club Brie sandwich!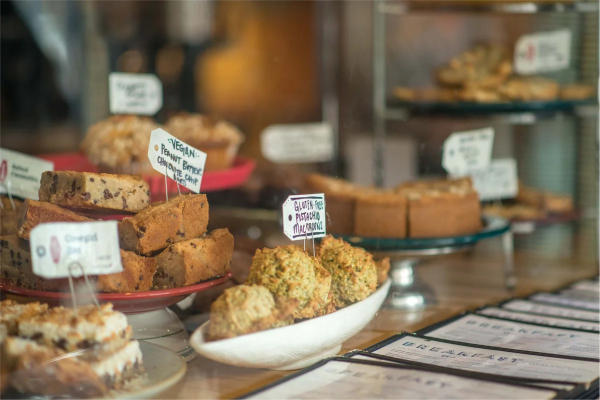 Once your appetite is satisfied, it's time to embark on your afternoon excursion! Here are some of our top picks for your itinerary:
A Relaxation Moment - Solo travel is all about indulging every whim. If you're feeling like you want to be pampered, make a reservation at the Kohler Waters Spa. Try one of their signature spa services or just relax for a bit in the hydromassage pool, sauna, and steam room.
Urban Exploration - Do you feel like the best part of visiting a new place is the sightseeing? If so, you'll want to head down to the CityDeck and stroll along the Fox River. Check out the public art installations, then pop over to Hagemeister Park for an afternoon drink on the patio!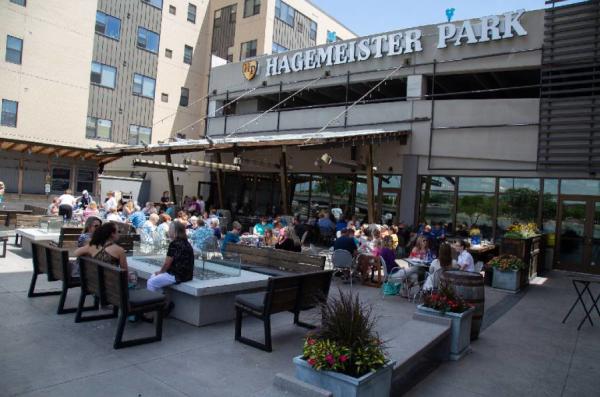 Calling All Thrill-Seekers - Looking for something a little more… high-octane? We got you. The Adventure Park at the NEW Zoo has a 1,000-foot zip line, a ropes course, a climbing tower, and a Canopy Tour treetop walk where you'll get a chance to experience the zoo from above! 
5:00 pm to 11:00 pm⏰
It's dinner time, which means you get to try more of the best foods Green Bay has to offer. For solo travelers, we recommend The OC. Their tagline is "where strangers become friends" so you know they're great at making you feel totally welcomed. The Cannery is also a great choice! Here, you can order food from several vendors all working out of the same kitchen. It's a truly unique concept that allows you to sample a variety of different foods!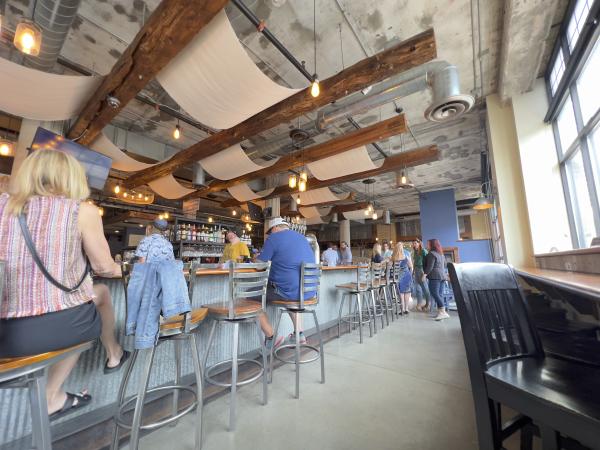 Ready to make the most of your final few hours in Green Bay? Here are some ideas for you:
Living for the Nightlife - Here's the thing about Green Bay: we don't believe in the word "stranger" and that especially rings true inside our bars and pubs. If you like to socialize, we recommend stopping at The Lorelei Inn or The Sardine Can. They might not be the fanciest places you've ever been to, but we can guarantee they'll be the friendliest. 
Betting on a Good Time - If you're feeling lucky, head out to Oneida Casino, located on the south side of the city near the airport. In the main casino building, you'll find hundreds of slot machines, poker, and table games. You can also take the free shuttle over to the Irene Moore Activity Center for some "Nite Owl" bingo and yes, even more slot machines!
Come on Now, Entertain Me - Green Bay has some incredible theaters and concert venues. Chances are, something fun is happening while you're here. Check out the event schedules at the Meyer Theater, The Weidner Center, EPIC Event Center, and the Resch Center to see what shows or concerts are happening during your visit to Green Bay!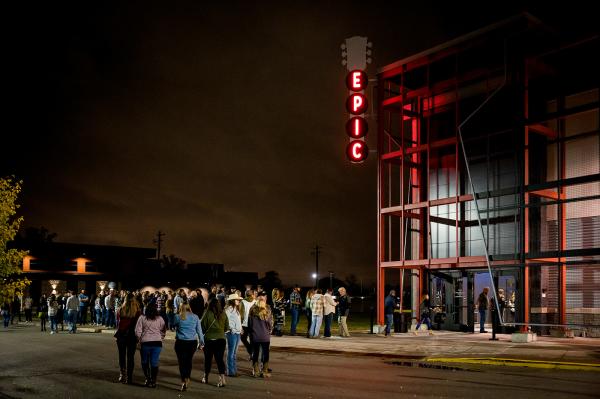 Need Help Planning Your Solo Trip?
There's so much we weren't able to cover here, including all of the amazing lodging options we have in and around Green Bay! If you need help planning your trip, check out the latest version of our Destination Guide and visit the "Ask a Local" section of our website here!