If you've previously been to Green Bay, you know there is no shortage of kids activities or 21+ activities, but what about the in-betweeners? In this article, we'll list a few of our favorite local hangouts!
Located in West Green Bay, Edge Virtual Reality is Green Bay's only VR Arcade offering an immersive gaming experience. Hang out in their cafe, enjoy their gaming lounge, or cheer your friends on in their virtual escapade!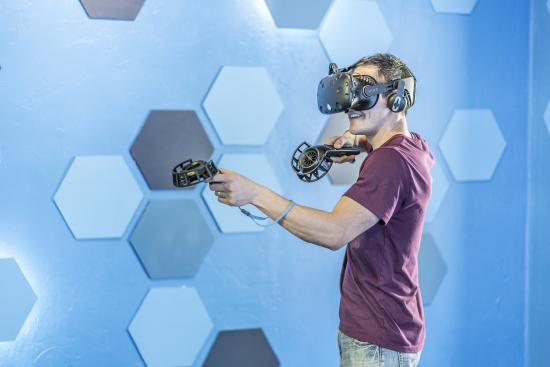 Urban Battlefield is a  1 hour and 40-minute mission-based tactical laser tag provides an intense recreation experience. The Arena consists of 7 two-story buildings and 13,000 sq ft. of heart pumping, adrenaline rushing, serious fun!
An oldie, but a goodie. De Pere Cinema, located at the foot of the bridge in East DePere, has been showing movies since the days of silent pictures. It isn't your traditional experience though; upon entering the cinema you'll notice the rocking chairs are situated behind tables and you'll be given menus to dine while you watch your movie! 
There is something for everyone at Dave and Buster's! Dine-in and experience their exceptional service and sports bar food options while you flex your gaming muscles on the many different interactive games. After you've finished your dinner, you can spend some time at the Bay Park Square Mall, which is conveniently attached to the restaurant!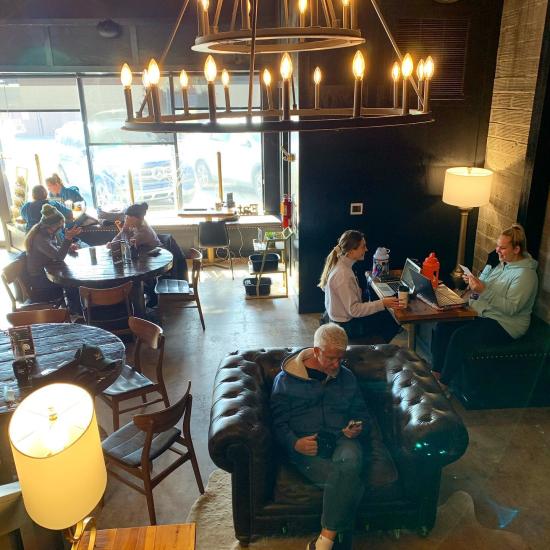 An iconic local Coffee Shop in De Pere with a dining experience unlike anywhere else in our area. Whether it's brunch with friends or a study session, The Exchange is an exceptional hangout with each meal made fresh to order every day. Whether you're looking for vegan options, gluten-free dining, or indulgent delights, you will leave The Exchange fueled up and ready to take on your day. 
If the weather is nice, disc golf is a fun, self-paced sport to get a few friends together and take on the course! If you have never played, Play it Again Sports is a perfect place to get your discs for a really good price!
 
Come hang out in Green Bay for the weekend and experience some of our activities for the young adult crowd! If you're still looking for more things to do, you can check out our destination guide here!